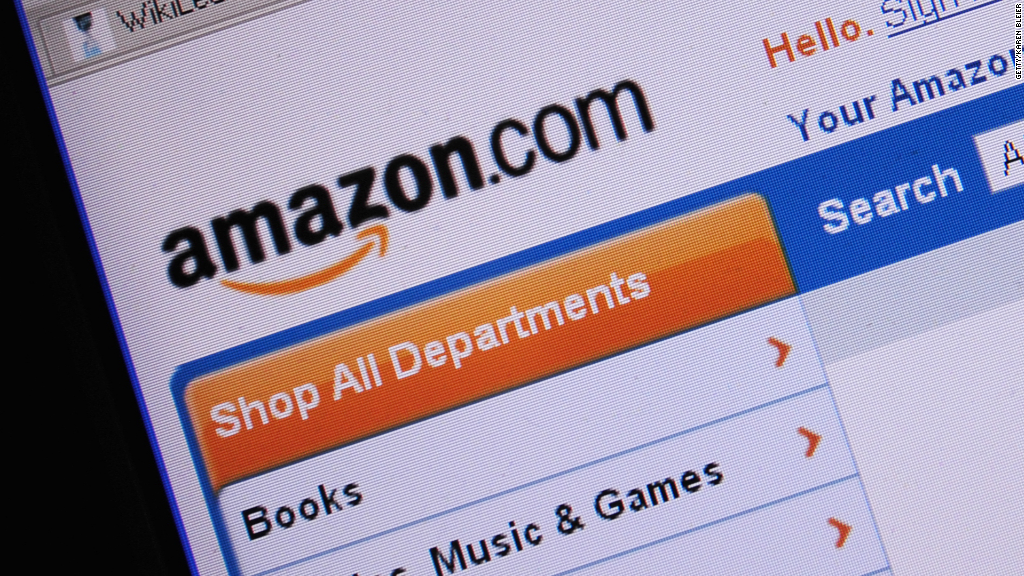 Amazon opened its own digital storefront on Tmall Friday. Tmall is an Amazon-like site owned by one of China's largest internet companies, Alibaba.
Unlike Amazon (AMZN), Tmall is more of a virtual mall where different stores set up shop and sell products to consumers directly. Tmall then takes a cut of each sale. Amazon, on the other hand, mainly makes money through buying and re-selling merchandise, much like a retailer.
By opening a store on Tmall, Amazon is hoping to expand its presence in China and augment its existing, regional Amazon China business. Most of the merchandise on Tmall is made by Chinese manufacturers, so Amazon has a good opportunity to offer goods that Chinese customers may not have access to.
"[Amazon's] presence will further broaden the selection of products and elevate the shopping experience for Chinese consumers on Tmall," an Alibaba spokesperson told CNNMoney via email.
Amazon will sell products ranging from clothing and small home appliances to food and toys, according to an Alibaba (BABA) blog post. Amazon first tested the waters last year when it started selling its Kindle e-reader on Tmall.
The imported goods will be housed in Amazon warehouses in mainland China. Amazon will also handle all logistics, including order processing and shipping and delivery.
"Amazon aims to serve Chinese consumers to purchase products around the world through its platform," Amazon China's vice president Niu Yinghua said in a statement on the blog post.