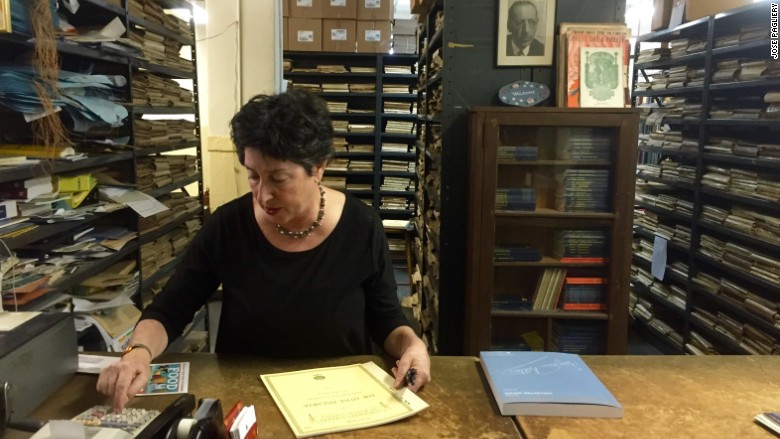 Even the home to Carnegie Hall and the New York Philharmonic isn't immune to the realities of the digital age of music.
Frank Music Company, New York City's last remaining store dedicated to selling classical sheet music, closed on Friday. Frank's customers, a community of artists dedicated to playing music written with quills centuries ago, must now buy them online or download PDFs.
The store's owner, Heidi Rogers, said dwindling sales killed the shop.
"Musicians are underpaid," she said. "How can they buy music if they're not getting paid enough?"
Why would a broke artist pay $36.95 for a book of Debussy's piano preludes from Frank's if it goes for $12.52 on Amazon? And why pay at all? Copies of the most popular classical works can be found for free on file sharing websites like the International Music Score Library Project.
Related: Obsolete jobs - Meet the guy who fixes Tom Hanks' typewriter
Or customers could just photocopy a book and take it back. Rogers posted signs near her door pleading for her customers not to do it. But in the end, even Rogers's strict "no return" policy didn't make a difference.
Frank's was popular when it opened in 1937, and still was when Rogers bought it in 1978. It catered to amateurs and celebrities alike. Pianist Emanuel Ax and violinist Itzhak Perlman would shop there. But in recent years, Rogers would be lucky if two customers walked in a day.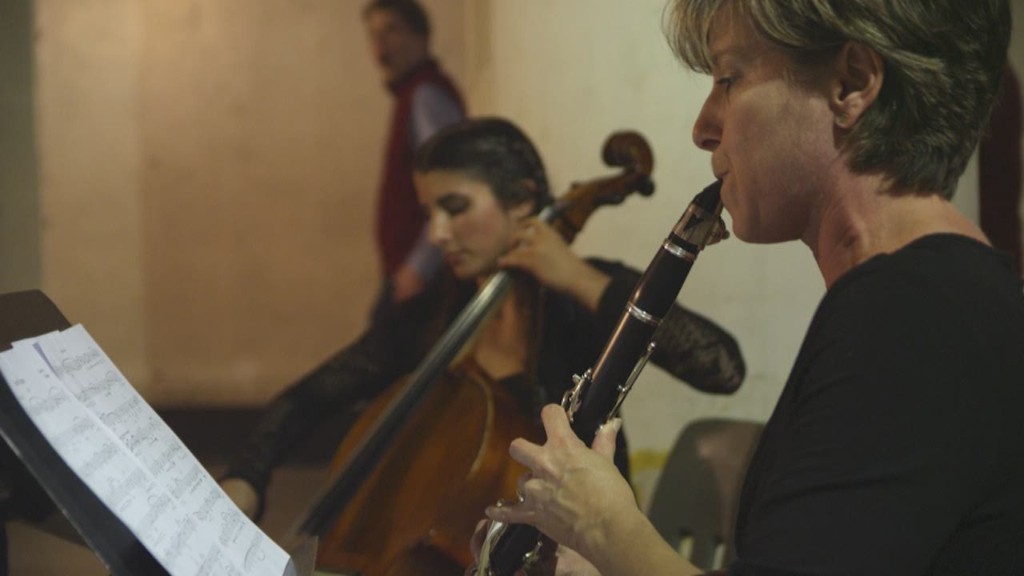 Other classical sheet music stores have met similar fates. Portland's 93-year-old Sheet Music Service closed in 2010. The Music Center of San Francisco shut its doors in 2012. New York lost the Joseph Patelson Music House in 2009, followed by Dowling Music in 2013.
Some are still standing. Miami's Allegro Music has long teetered on the edge of closure. Meanwhile, Paris still has Paul Beuscher and La Flute de Pan. London holds on to Schott Music and Yamaha Music London (formerly Chappell of Bond Street).
Rogers acknowledges her store's end is partly due to her rigid resistance to change.
Related: Print's not dead. Here's proof.
Transactions at Frank's were tallied up on a loud, yellowing adding machine that prints a thick paper receipt one line at a time. A sign on the counter forbids any cell phone calls inside the store. And while Rogers could take credit cards with her tiny Square dongle on her phone, she resented it.
"The fees!" she said, rolling her eyes. "I'm a fan of people making enough to live."
With the appearance of Amazon (AMZN) -- her sworn mortal enemy -- Rogers didn't even try to compete with the lower prices and speedy mail delivery. Modernize? Rogers scoffed. She'd always resisted listing her 100,000-plus book inventory in a computer. Automated online pricing and e-sales? Out of the question.
"If you have the overhead of rent, inventory and paying your helper five times minimum wage, you can't have the prices Amazon has," she said.
Instead, she stuck to her routine. Rogers used a lead pencil to write down the price on every book. Each purchase was placed in a light blue, string closure envelope.
This past week, she was signing those books and envelopes for loving customers, who came out in droves to visit her tiny store on the 10th floor of a building in Midtown Manhattan.
Related: When I ran away and joined the Ringling Brothers circus
James Besser, a local conductor burst into tears at the counter.
"This is a terrible loss for the music community in New York," Besser said. "It's a funeral."
For New York, this is the end of an era. Rogers said an anonymous donor bought her remaining books as a gift for the Colburn School, a Los Angeles conservatory.
"Except for losing my purpose in life, it's a win-win situation," she said.