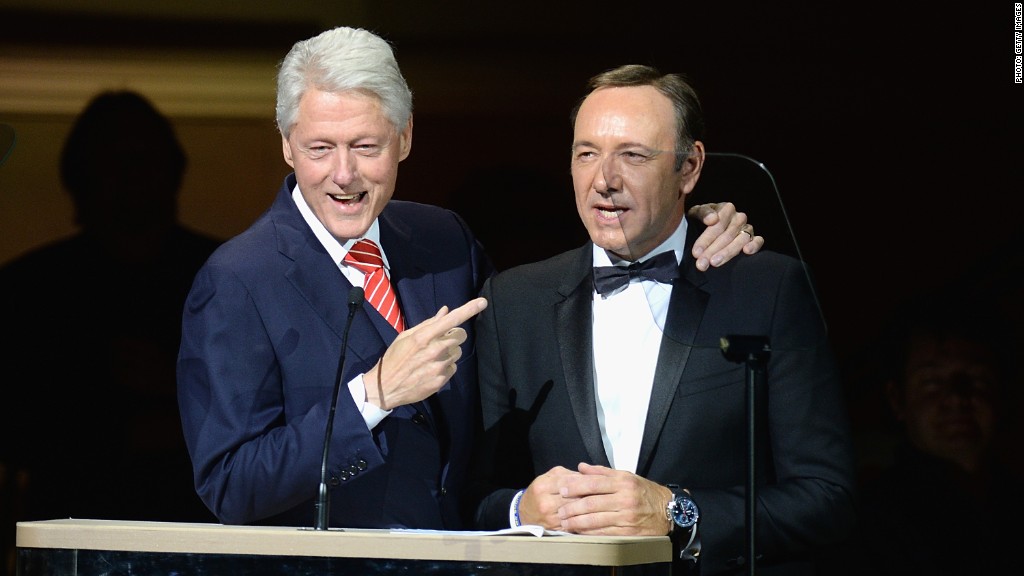 As CNN ramps up 2016 election coverage, an actor who plays a fictional president will take viewers on a journey through factual campaign history.
The actor, Kevin Spacey, will produce and narrate "Race for the White House," a six-part series for CNN, the cable news channel announced on Monday.
"Race for the White House" will delve into some of history's most famous campaigns for the highest office in the land.
CNN (the owner of this web site) said the episodes will incorporate interviews, archival footage and "dramatic recreations." They will be televised in 2016.
Spacey already plays the ruthless president Frank Underwood on Netflix's "House of Cards." His production company, Trigger Street, will co-produce the series.
Monday's announcement comes at a time when CNN is promoting its forthcoming prime time documentaries to potential advertisers.
The channel started to introduce what it calls "original series" -- to differentiate from daily newscasts -- in 2013 with "Anthony Bourdain: Parts Unknown." The channel now has about a dozen of them.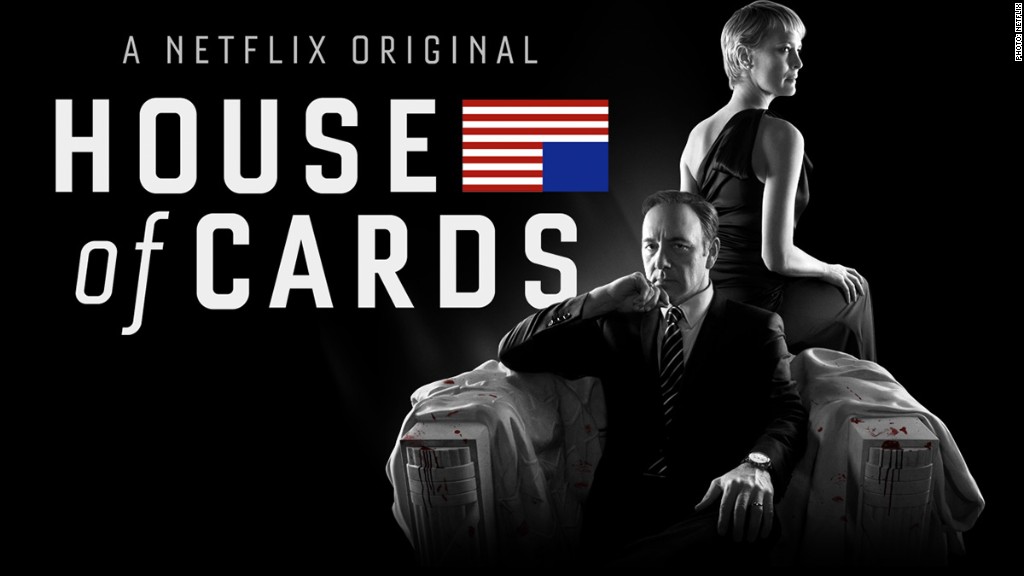 "When we created the CNN Original Series brand, this is exactly the type of programming we had in mind," Jeff Zucker, the president of CNN Worldwide, said in a statement.
"'Race for the White House' will be the perfect complement to our coverage of the 2016 campaigns and election," he said.
Programs like "Race for the White House" are a big part of Zucker's effort to draw new viewers to the news channel.
Its two most recent original series are "Finding Jesus" and "The Wonder List with Bill Weir"; both premiered at the beginning of the month.
Spacey is one of the biggest names CNN has enlisted for the lineup so far.
The actor is not just an award-winner (he earned two Oscars for roles in 1995's "The Usual Suspects" and 1999's "American Beauty"). He has firmly rooted himself in popular culture with his President Underwood character for Netflix.
Netflix (NFLX) recently premiered season three of "House of Cards," and has not yet said whether there will be a season four. But if there is, it'll most likely premiere in 2016, like "Race for the White House."
Through Spacey's production company, "House of Cards" producer Dana Brunetti will also be an executive producer of the CNN series.