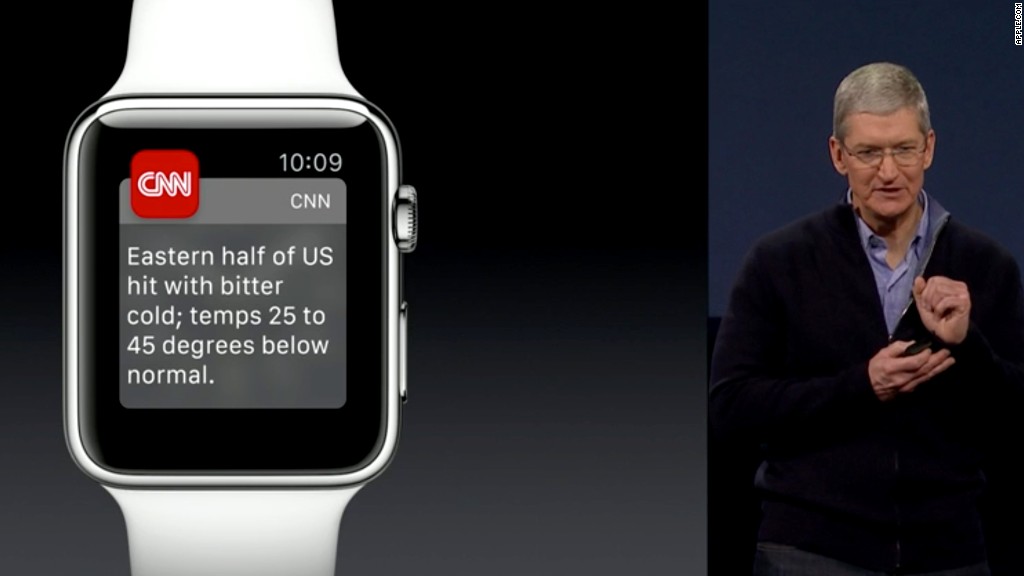 More than a month before the Apple Watch launch date, China was already awash with clones.
Knockoff versions of the Apple Watch can be found at Huaqiangbei electronics market in the southern city of Shenzhen, and others are being sold nationwide via popular e-commerce websites.
The fakes mimic the design and style of Apple's (AAPL) new offering, right down to the digital crown. With names like "Ai Watch" and "D-Watch," they cost between 250 yuan and 500 yuan ($40 to $80).
Most run an Android operating system that has been made to look like an Apple interface. They even have snazzy Apple-like icons on the home screen.
Yet it is unlikely that buyers will mistake the clones for the real thing. The price tag alone is a dead giveaway -- the Apple Watch costs from $349 in the U.S.
Related: 13 things to know about the Apple Watch
The early availability of knockoffs underscores the speed at which Chinese "shanzhai," or counterfeiters, are able to design and bring fakes to market. In this case, their products are on the street even before Apple's.
"These guys are specialists," said Laurent Le Pen, the founder and CEO of smartwatch maker Omate, which is based in Shenzhen. "The speed at which they can bring copies on the market is amazing."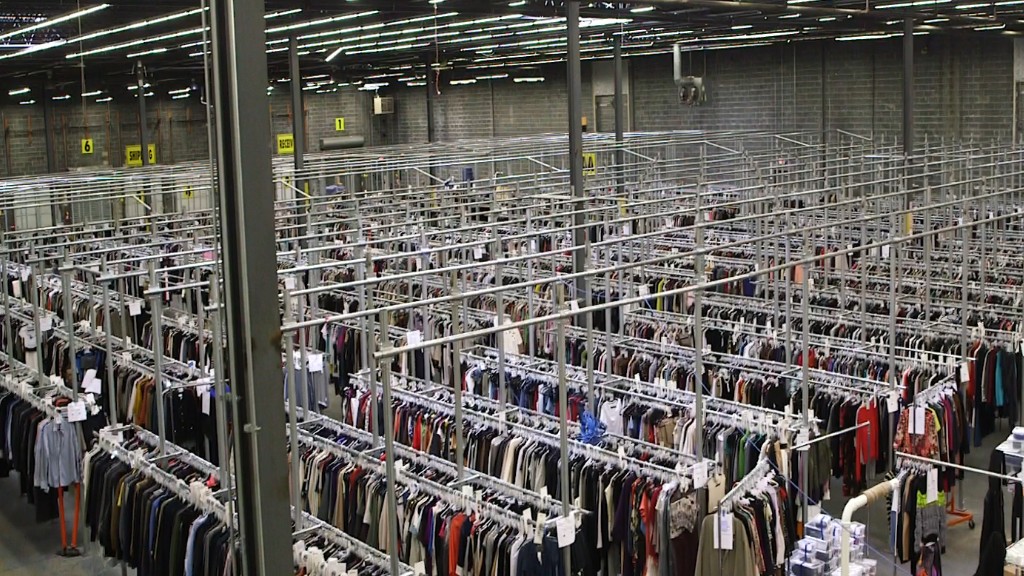 Le Pen, who has waged his own battle against the shanzhai, said the Apple Watch is a prime target. The first few copycat watches will be rough imitations, he said, but as counterfeiters hone their design, they will get closer and closer to the real thing.
"The hardware is not the big challenge -- the hard part is on the software and the application side," he said. "In the end, you sometimes need to be an expert to tell the difference between real and fake."
Related: Apple Watch is the first new gadget since Steve Jobs
The online sale of counterfeits is particularly hard to combat. Le Pen said he constantly finds sellers on Chinese e-commerce sites, including Alibaba's (BABA) Taobao, that are using his company's logo and design, and claiming to be official distributors.
Even when Alibaba removes the listings, Le Pen said that new sellers quickly replace them.
An Alibaba spokesman, in a statement to CNNMoney, said the company is "dedicated to the fight against counterfeits."
"We work closely with our government partners, brands and industry associations to tackle this issue at its source," the spokesman said.
In Apple's case, there are likely to be plenty of buyers who insist on getting their new watch straight from the source -- no knockoffs accepted.
Nick Hui, who was walking past an Apple store in Hong Kong, said he would consider buying the "sport" version of the Apple Watch -- but never a fake.
"I've seen a ton of [the fakes]," Hui said. "I've seen the Android versions, but they're not the same."
-- CNN's Shen Lu, Felicia Wong and Vivian Kam contributed reporting.