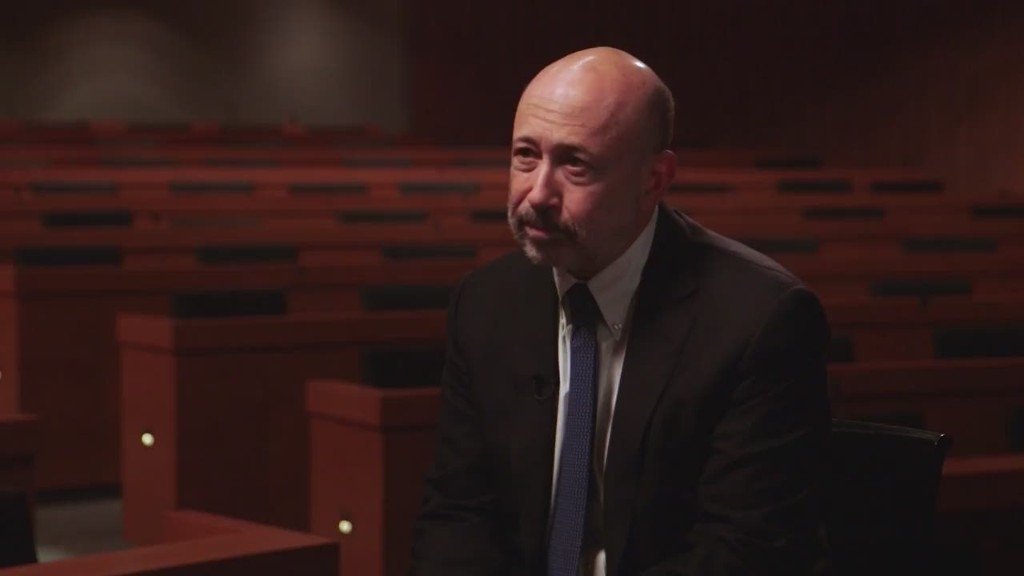 Good news for Citigroup -- and its shareholders. It passed the Federal Reserve's latest stress test. But Bank of America got the equivalent of an incomplete.
The Fed said on Wednesday that it was not objecting to the capital plans of 28 of the 31 big banks that must take part in its annual stress tests.
Several of those 28 banks -- including Goldman Sachs, Morgan Stanley, U.S. Bancorp (USB), PNC (PNC), Wells Fargo and American Express (AXP) -- quickly announced plans to boost their dividends and/or buy back more stock, moves that shareholders love.
"This is a sign that the banks are really getting their ducks in a row," said Justin Ziegler, investment manager at Aberdeen Asset Management.
The two banks that failed were U.S. subsidiaries of two big European banks: the trust operations of Deutsche Bank (DB) and Santander (SAN). That was widely expected. But both stocks fell about 1% in after hours trading. BofA didn't outright fail, but it will have to re-submit its plans to the Fed.
Big victory for Citi. The approval of Citi's plan paved the way for it to also finally raise its dividend and buy back stock. Citi announced it was boosting its dividend to 5 cents a share per quarter and also unveiled plans for a $7.8 billion stock buyback. Shares of Citi rose 3% after hours.
Citi (C), which failed one of the tests last year, had been stuck paying a dividend of just a penny a share per quarter for the past few years. (Citi slashed its dividend to that level in January 2009 and then actually suspended it for two years before resuming it at four cents a year in May 2011.)
Related: Fed says big banks could lose $490 billion in another crisis
The tiny payout has been a source of frustration for Citi and its investors. Its dividend yield is much lower than rivals JPMorgan Chase (JPM), Wells Fargo (WFC), Goldman Sachs (GS) and Morgan Stanley (MS).
Some industry experts had suggested that Citi CEO Michael Corbat could be out of a job if the bank failed the test again. So the pressure appears to be off Corbat now.
That scrutiny will likely turn to Bank of America (BAC) CEO Brian Moynihan now. BofA was asked to resubmit its capital plan.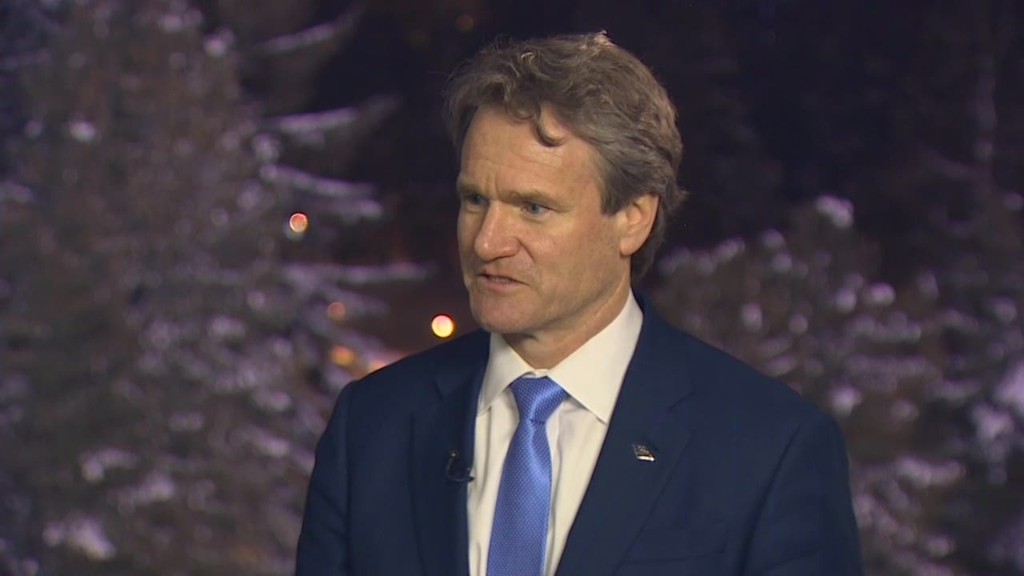 Trouble for BofA: The Fed said it was approving BofA's plan with conditions. BofA announced a $4 billion stock buyback plan after the results were released. It is not raising its dividend.
But due to some "deficiencies," the Fed wants an amended plan from BofA by the end of September. The Fed said that if BofA did not fix the weaknesses by then, it would not approve that plan. BofA's stock was down about 1% after hours.
Last year BofA got the Fed's blessing to raise its dividend for the first time since the financial crisis. But the dividend increase and a stock buyback program were delayed for a few months after the bank found a math error in its original stress test results.
Related: Fed to big banks: You need even more capital
Last week, the Fed disclosed the results of the first round of its stress tests. All of them passed.
But that test simply looked at whether or not banks had enough capital to withstand another severe economic and market shock like in 2008.
The first test did not take into consideration any plans banks had to return capital to shareholders through dividends and stock buybacks. And it appears that some banks were not pleased with those results.
A Fed official said Wednesday that JPMorgan Chase, Goldman Sachs and Morgan Stanley all made changes to their capital plans after last week's stress test announcement.
Each of them reduced the amount of capital they planned to distribute to shareholders. Shares of Goldman and Morgan Stanley rose after hours but JPMorgan Chase, which also raised its dividend and announced a new buyback, fell.