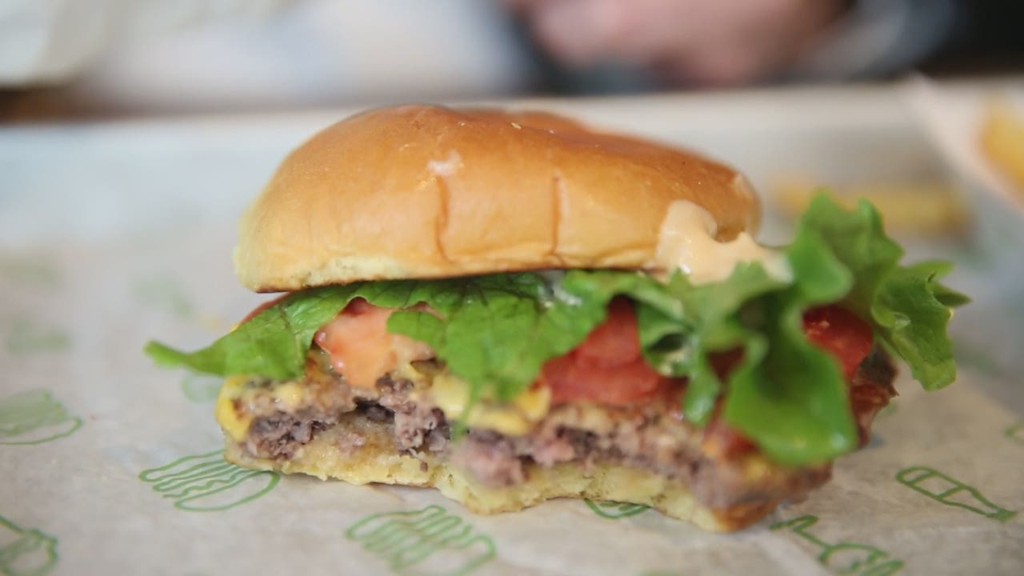 After a hot public debut last month, Shake Shack's first earnings report left Wall Street cold.
Shares fell as much as 7% after the company posted a wider loss than analysts expected. Shake Shack' (SHAK)s stock had surged 15% since its IPO in early February.
The company blamed the loss on higher commodity prices, primarily for beef. Costs for food and paper were up 32% compared to the same quarter the year before, it said.
The higher costs offset savings that it achieved in operating expenses.
In fact, revenue was higher than expected. Shake Shack pulled in nearly $35 million for the quarter ending in December.
The company gave a solid outlook for the year. It expects sales to come in between $159 million and $163 million, compared to $118 million for 2014.