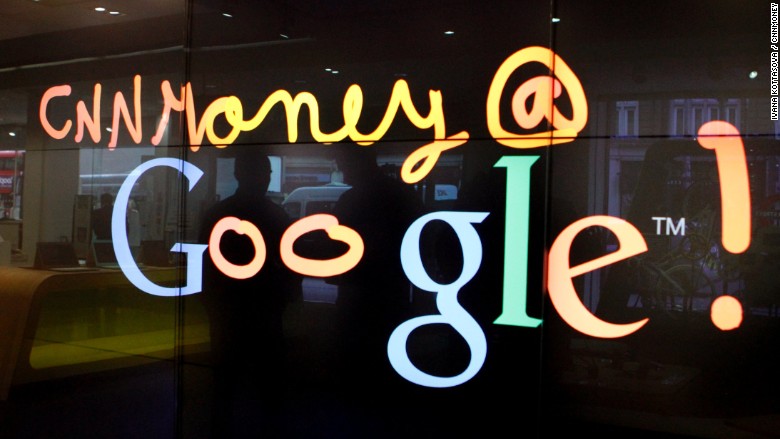 Google is opening its first ever store this week.
Rather than offering a retail experience, the shop in central London is more like a Google-themed amusement park.
Visitors can press big red buttons to work an interactive display of Google (GOOG) features, including a play pod and screens showing Google trends (filtered to make sure the results are family friendly).
They can take pictures in a photo booth, and fly a helicopter around the world using a giant screen and pumped-up version of Google Earth.
The store is selling Google hardware, such as wearable gadgets, Android phones and Chromebook laptops. But above all, it's pushing the Google brand.
Related: Google is becoming wireless carrier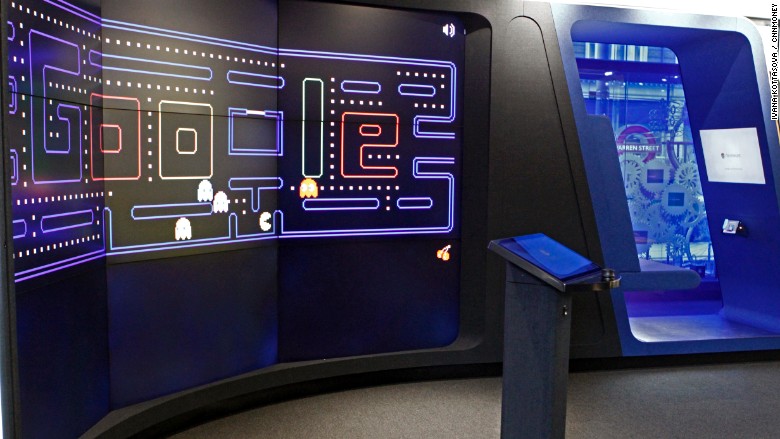 "We want to offer people a place where they can play, experiment and learn about all of what Google has to offer," Google spokesperson James Elias said.
He said Google will hold classes on online security and the "connected lifestyle" at the store, showcasing its latest technology.
Related: The truth, according to Google
The company will also offer "virtual space camps" where children can learn about coding -- although the kids themselves might be more interested in a retro game of pac-man on one of the giant screens inside the shop.
Google is even letting wannabe graffiti artists deface their logo using digital spray cans on a doodle wall -- although the store assistants posses a secret button that can wipe the entire screen in less than a second.