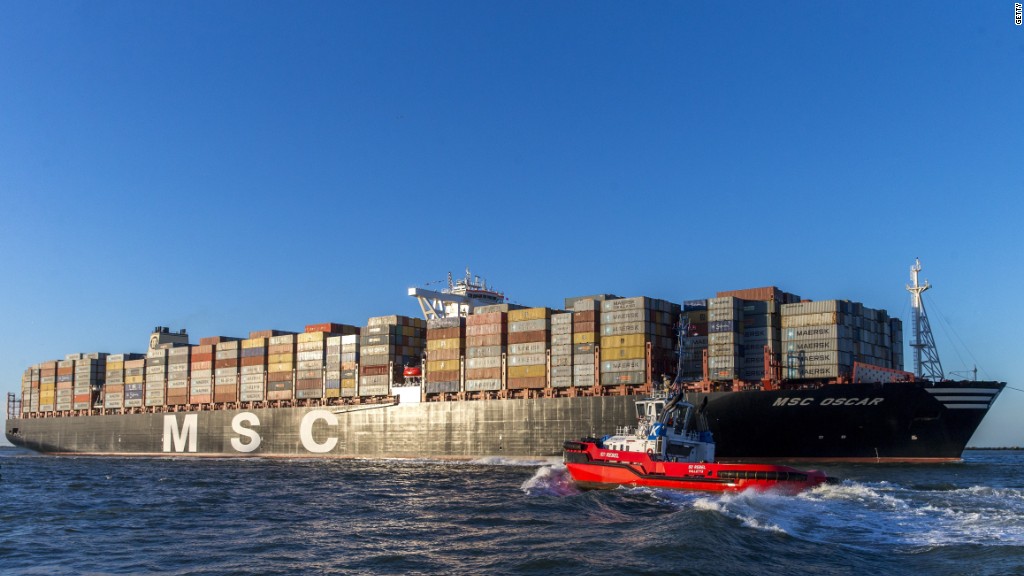 The Port of Oakland got back to work Thursday after a shutdown Wednesday over a labor dispute.
The Oakland port handles the third greatest volume of containers of any West Coast port, after only the ports of Los Angeles and Long Beach, which are the nation's largest ports. It is the sixth largest container port nationwide.
The West Coast ports are linchpins to trade between the U.S. and Asia.
The International Longshore and Warehouse Union, which has 20,000 members at 29 West Coast ports, and the Pacific Maritime Association, which represents management for ports and shipping lines there, reached a tentative agreement on a five-year contract on February 20.
The talks dragged on for nearly a year, and during the last four months traffic through the ports slowed to a crawl. Management accused workers of illegally taking action to slow traffic, a charge the union denied.
But two days after the settlement, an arbitrator ruled the union was engaged in an illegal strike that shut down most of the Oakland operations. Wednesday's dispute affected the container terminal -- the key operation at the port.
Related: Labor secretary says damage was done by port dispute
Management representatives charged that the union local in Oakland is demanding three workers for every crane used at the terminal, even though every unionized terminal has two workers per crane.
But the president of the local that represents the Oakland workers denied the union was engaged in the job action and blamed the shutdown on the Pacific Maritime Association (PMA) sending workers home.
"It's a ploy by the PMA. These members come to go to work," said Local 10 President Melvin Mackay. "But the companies are telling the members to operate the machine with no safety man on the ground. The members want safety. That's the bottom line."