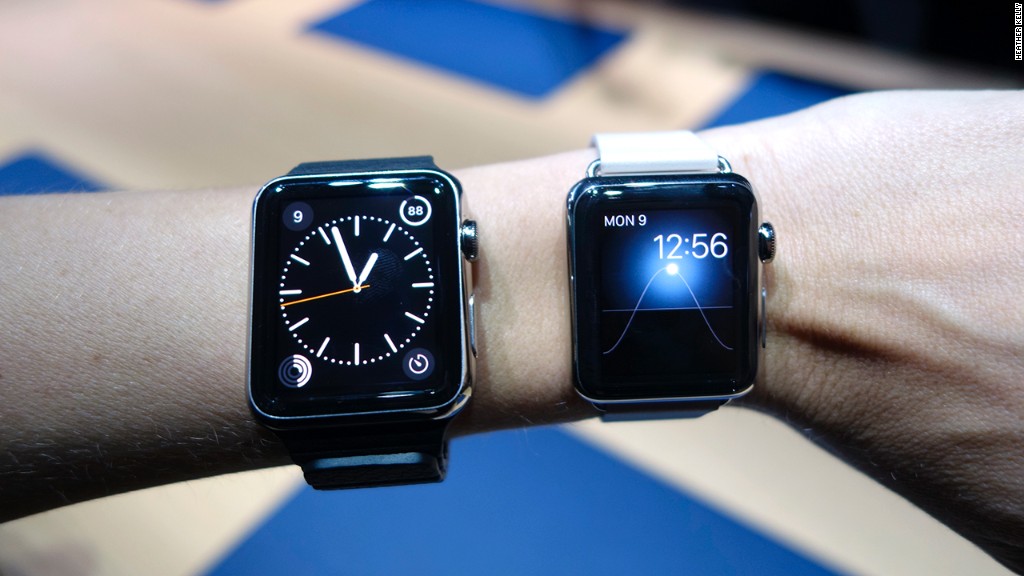 It's a match made in geek heaven.
Apple (AAPL) CEO Tim Cook was asked recently if he would consider buying Tesla (TSLA), bringing two of the world's most innovative tech companies under one roof.
The question was raised twice at Apple's annual shareholder meeting earlier this week.
"Quite frankly, I'd like to see you guys buy Tesla," one shareholder said during the question and answer period of the meeting. The audience responded with a mix of laughter and applause, according to Bloomberg.
Cook gave an evasive answer, saying "we don't have a relationship with Tesla."
He did say that Apple would "love" to have Tesla adopt Apple's in-car software for the iPhone, CarPlay.
Related: Billionaire Carl Icahn can't wait to drive an Apple car
This was probably not what shareholders wanted to hear, and Cook acknowledged that he had dodged the question.
"Was that a good way to avoid the question?" he asked. "Hey, there are some perks to being CEO."
But that was not the end of the conversation. Another shareholder tried a different approach, saying he has been a fan of Apple since putting down a deposit for his first computer in 1984.
"There's something else I'm in love with that's not Apple -- that every time I see it just blows my mind -- and that's when I open my garage and see my Model S," said the investor. "Am I insane to imagine something might happen here?"
That got a laugh out of the crowd, but Cook stayed on message.
"We are very focused on CarPlay," he responded.
Related: Is it time to ditch Tesla stock?
At first glance, it's hard to see many similarities between a smartphone company that just got into the watch business and a start-up that makes electric cars.
But the idea may not be as farfetched as it seems. Apple is rumored to be working on an electric car of its own. Billionaire Carl Icahn, one of Apple's biggest shareholders, recently wrote that he looks forward to driving an Apple car "in the distant future."
There has also been widespread speculation that Apple might use some of its excess cash to buy up other big companies. Apple currently has $178 billion in cash -- more than the market value of any of these major companies: Disney (DIS), IBM (IBM), Amazon (AMZN) and Netflix (NFLX).