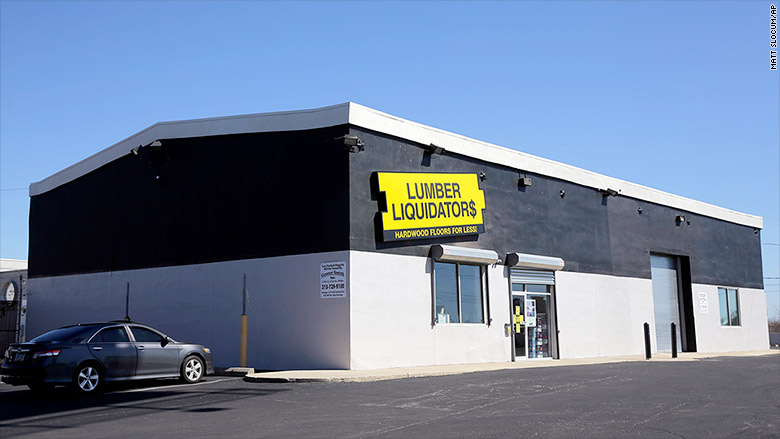 Lumber Liquidators is going to keep on selling its laminated flooring that's made in China.
Tom Sullivan, chairman and founder of Lumber Liquidators (LL), told CNBC that he's not going to stop selling the product, despite a recent "60 Minutes" report that the Chinese-made flooring contained high levels of formaldehyde.
The report, produced by CNN's Anderson Cooper, showed that the Chinese producers were knowingly providing Lumber Liquidators with laminated flooring that had significantly higher levels of formaldehyde than what was allowed by California's health and safety standards.
"We will sell what customers want," said Sullivan, according to CNBC.
In a report to investors earlier this week, the company said, "We stand behind our products and know they are safe. Because media reports provided very little context, customers are understandably concerned."
The stock has been volatile, and while it showed some signs of recovery this week, the stock is down about 36% since the beginning of March, when the report first came out.
Correction: An earlier version of the story incorrectly referred to chairman and founder Tom Sullivan as CEO of Lumber Liquidators.