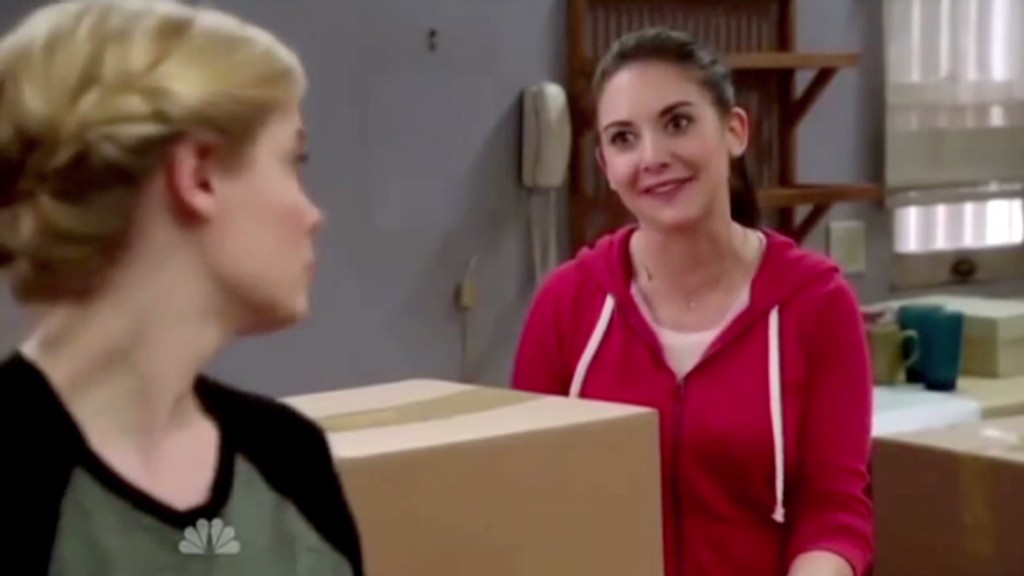 For the cast of "Community," class is back in session but the campus has moved.
The cult hit comedy debuts its sixth season on Tuesday, but not on the television network where it got its start, NBC, or anywhere on TV for that matter. Instead, 13 episodes about Greendale Community College's favorite underachievers will be featured on Yahoo.
Some of the creators and cast members say that shift to the web means "Community" can be even weirder than it was on the tube.
"There's not, like, a huge crazy difference, where now we're at Yahoo and in all the episodes we're naked," Alison Brie, one of the show's stars, said at the South by Southwest conference in Austin on Sunday. "But the things we're saying can be as weird as we've always wanted them to be."
"Community" creator Dan Harmon rather famously fought with NBC during its first fifth seasons, and left the show altogether at one point. So far, he's praising the show's new distributor. Online, lengthy (and ludicrous) rants by the show's characters can play out in full, he said. On TV, there was sometimes pressure to truncate them.
"If it was on NBC you would need two commercials during the explanation," he said during a SXSW session to promote the upcoming season.
Yahoo seized on the technology festival as an opportune time to stoke enthusiasm for the new season. (Sunday's session opened with a preview video entitled "Community: Age of Yahoo," a spoof on the upcoming Marvel film "Avengers: Age of Ultron.")
"Community" has traveled a bumpy road; while on NBC, it had a vocal group of dedicated fans, including many TV critics, but never found a mass audience. NBC supported the show for years, but ultimately cancelled it last May after five seasons.
With fans clamoring for more -- "six seasons and a movie" has been a slogan -- the show's studio, Sony Pictures Television, searched for a new home, and lucked out with Yahoo. Now "Community" is a stand-out series for the site's destination for original shows, Yahoo Screen.
Related: Inside Sony's deal with Yahoo for 'Community'
Harmon said the Yahoo version of the show will have the same comedic pace as the NBC version did, but episodes will run longer -- around 26 minutes on Yahoo, versus about 21 minutes on NBC.
While working with NBC, "I remember we would go in the script and go, 'All this is gold; I wonder what will sadly be cut out,'" said Joel McHale, who plays the show's smooth-talking Jeff Winger. "That doesn't happen anymore."