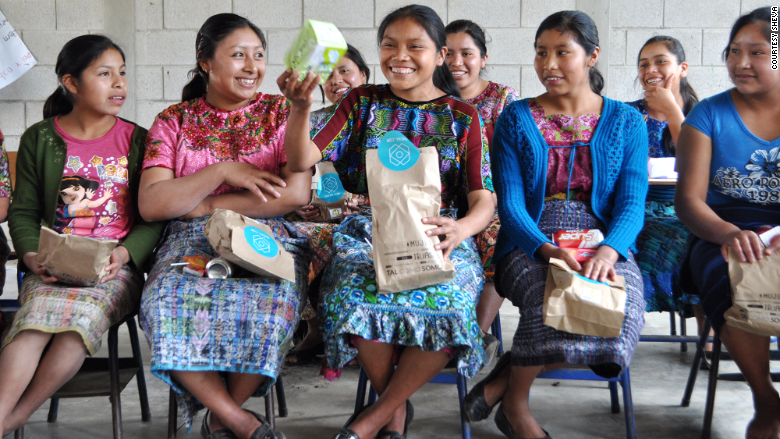 Ladies, it's time to put your period to work.
It can help improve the lives of girls in developing countries, one cycle at a time.
For some girls, getting their period is more than just an annoyance. Due to a lack of access to menstrual products, they miss school or work. This contributes to higher dropout rates, and it's just one more challenge to breaking the cycle of poverty.
SHEVA, a new startup, is working to change that.
Through its e-commerce site, consumers buy what's usually found in the "feminine products" aisle at the drug store, like tampons, sanitary pads or pregnancy tests. Each purchase buys a month's supply of sanitary pads for a girl in Guatemala. Its "buy one, give one" model essentially does for tampons what TOMS did for shoes and Warby Parker did for glasses.
"In developing countries, menstruation is still a taboo, and mothers and grandmothers still don't prepare their children to know what is happening," said Marisabel Ruiz, SHEVA's founder. "SHEVA is a movement to empower women. One of the initiatives that we started is a store for vaginas."
Related: Uber's lofty goal: Hire 1 million women drivers
The company, which started last year, plans to grow slowly and eventually expand globally. It is currently working with $60,000 it raised from family and friends and is hoping to do a financing round once it proves that the concept can work.
The products on the SHEVA site cost a few dollars more than drugstores and online pharmacies, but SHEVA says the money is well spent because it can change a girl's life.
"Larger companies focus on selling [at] cheaper prices," Ruiz said. "The difference is in the value of the purchase."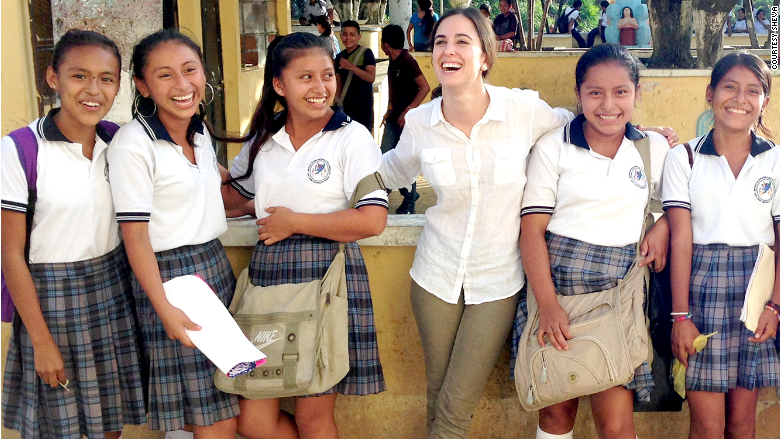 In Guatemala, where the company is based, one sanitary pad costs $1, which is more than what most girls make in a day. Many girls don't even know what their period is.
Access to menstrual products and education is a global issue: Only 12% of India's 335 million women use sanitary napkins, according to the United Nations, which has also called the "stigma around menstruation and menstrual hygiene a violation of several human rights, most importantly of the right to human dignity."
Related: It's time to put a woman on the $20 bill
Because of this, empowerment and education is what's really behind SHEVA's vagina shop.
"We're not just providing sanitary pads," Ruiz said.
Baked into the company's business model is an outreach initiative that partners with local NGOs and schools to provide classes and information sessions about periods and personal hygiene, as well as counseling about self esteem.
"I've seen it with my own eyes. When a girl is able to finish basic or primary school, she is going to have a ripple effect in her family and her community," Ruiz said.
When girls first begin to learn about their periods from SHEVA, Ruiz said celebration is an important part of the education, and she uses a book that describes a girl's period as a superpower.
"What I want to do is cause this movement, and an awareness that this is happening," Ruiz said. "Together, women can help each other out."