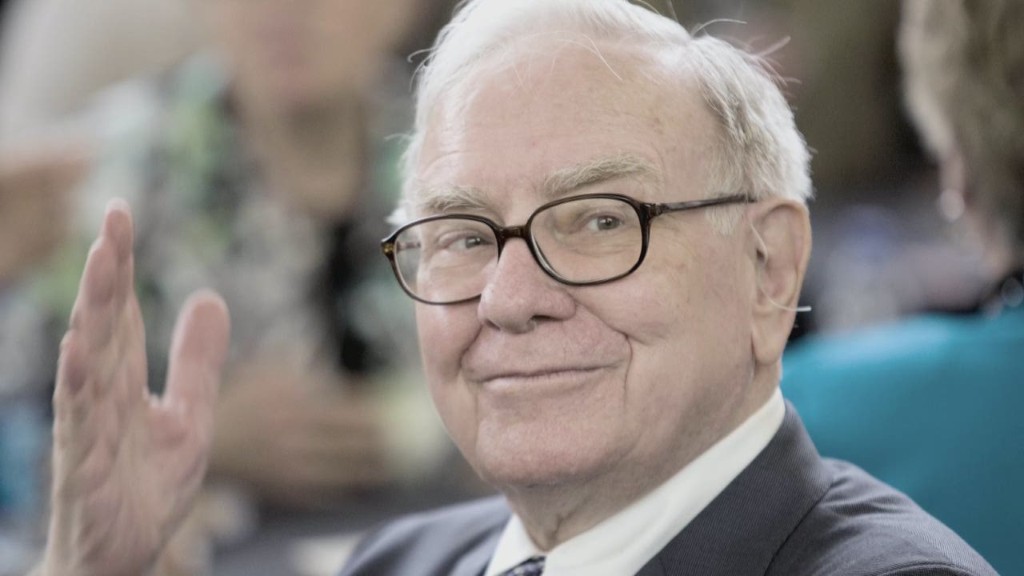 Good news for Warren Buffett super fans!
Airbnb is offering Berkshire Hathaway (BRKA) shareholders the chance to stay three nights in the childhood home of America's most revered investor. The stay will be worth about $2,250.
The three bedroom home, located in the Country Club neighborhood of Omaha, will be available during Berkshire's annual shareholder meeting this May.
Airbnb is offering the stay as part of a contest open exclusively to Berkshire investors. To enter, shareholders must submit written responses to four questions -- what excites them about Omaha, what they were looking for at the meeting, their favorite Airbnb experience and where they'd like to travel next.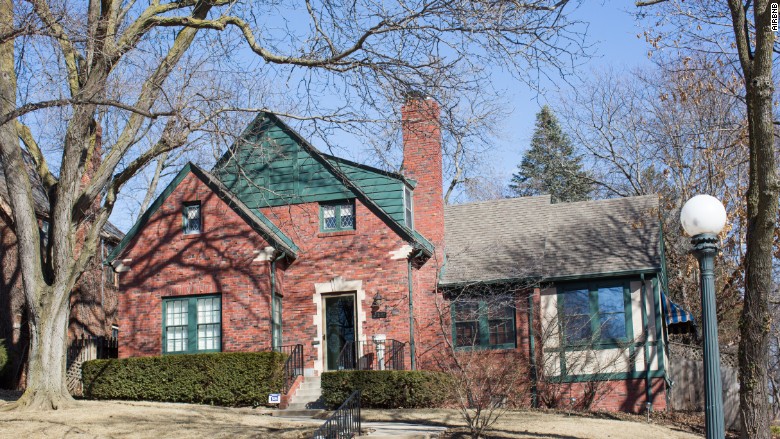 Answers will be judged based on creativity, quality of writing and "love of Omaha." The deadline to enter is April 1, and the winner will be notified seven days later.
Related: How good is Warren Buffett?
The lucky shareholder will be able to bring along five other guests.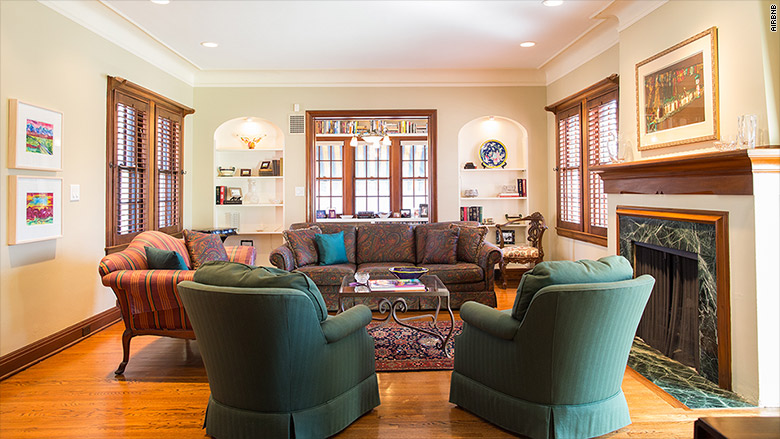 The Buffett family first moved into the home in 1936, but it's now owned by a local Omaha resident, according to Airbnb.
While the home has been updated, it still has some features that existed when young Buffett lived there, including the original shelves in the library that once served as his father's office.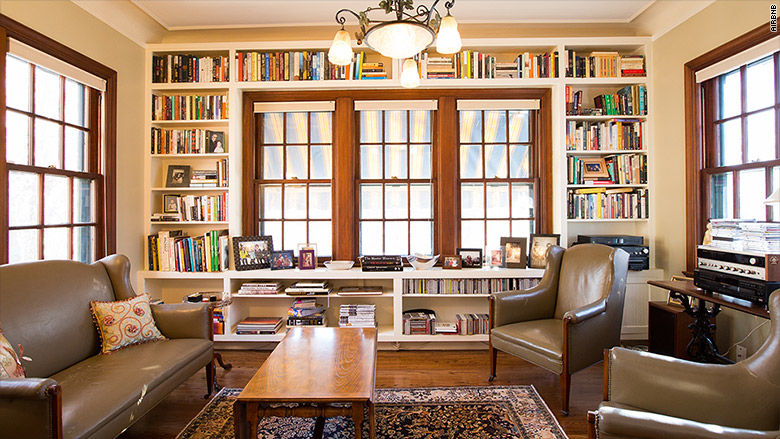 The formal dining room features a chandelier that was installed by Warren's parents.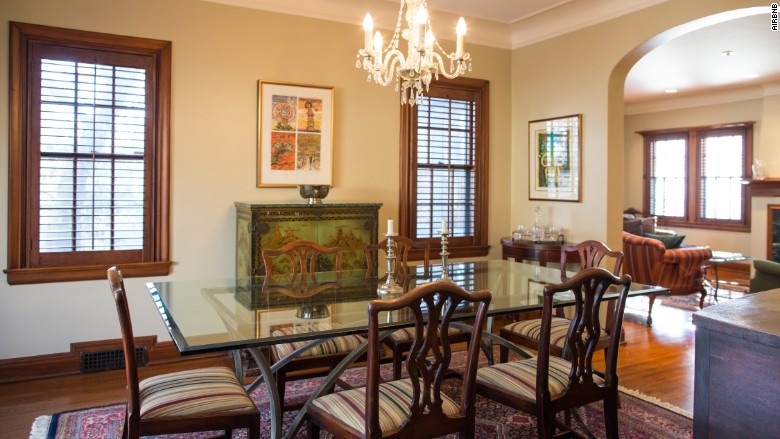 But the basement has been redone as a showroom for Mexican folk art.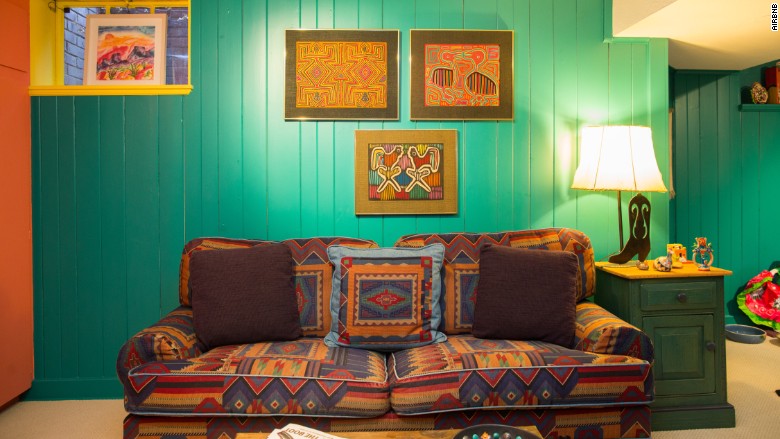 Buffett's room was on the second floor and is now equipped with two twin beds.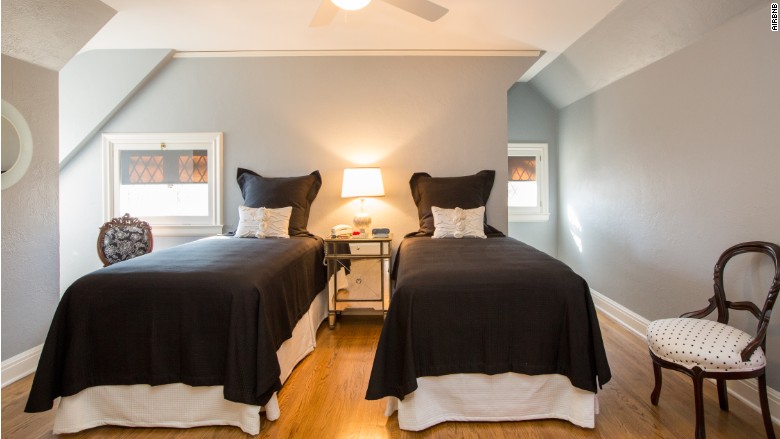 Buffett is not officially involved in the contest, but he has unofficially endorsed the apartment sharing website.
In his latest letter to investors, Buffett recommended that that shareholders consider using Airbnb as an alternative to hotels in Omaha, which often run short of rooms during Berkshire's annual meeting.
Buffett, who is worth an estimated $72 billion, added that Airbnb doesn't require guests to stay a minimum number of nights, making it a better value for shareholders on a budget.
"Those people on a tight budget should check the Airbnb website," he wrote.
Berkshire did not immediately respond to a request for comment.