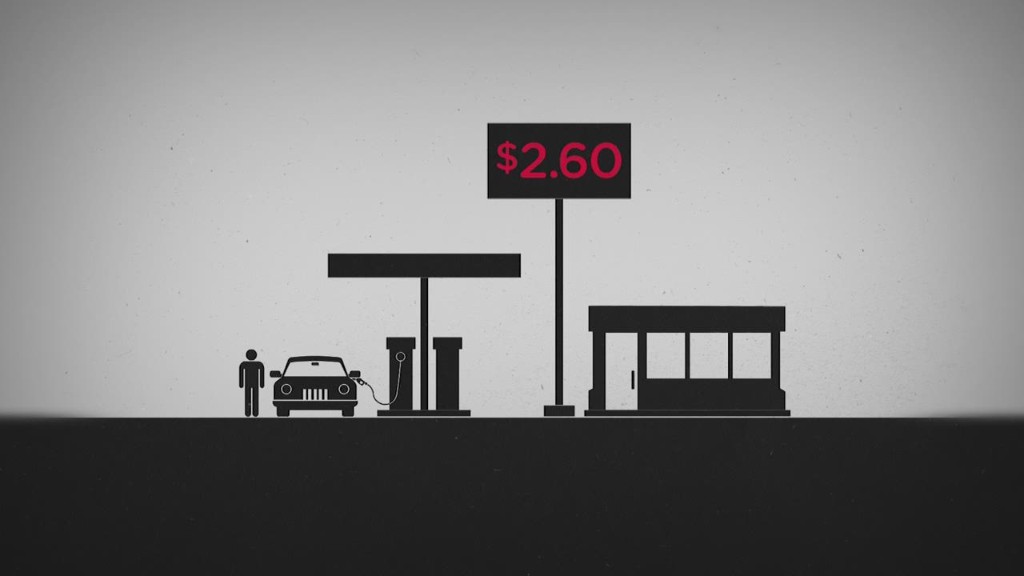 The deal the U.S. and Iran are scrambling to reach by the end of March isn't just about nuclear capabilities. It's also about oil.
Iran's economy is heavily reliant on oil exports, yet sanctions have crippled the nation's ability to sell its oil on world markets. The country exports just 1.3 million barrels a day now, compared with 2.5 million barrels as recently as mid-2012 when the sanctions were imposed.
The effects have devastated Iran's economy. Youth unemployment has spiked above 20%, and inflation has soared.
Any nuclear deal with Iran would likely allow the country to start exporting more oil again. There's just one catch: the world already has too much oil right now.
Crude oil prices have crashed from over $100 a barrel last summer to below $43 this week -- the lowest level in six years. Adding Iran into the mix is likely to send prices even lower. That's bad news for Iran, which requires oil prices above $130 a barrel to balance its budget, according to Deutsche Bank.
"They are in a Catch-22. The more they start exporting, the more the price of oil is going to go down," said Brenda Shaffer, a visiting researcher at Georgetown University.
Related: Is $30 a barrel next for oil?
Supply glut could worsen: The oil price slump has been driven by the fact that North American production, led by U.S. shale, has increased dramatically. All that extra oil from the U.S. isn't being offset by cuts elsewhere. In fact OPEC leader Saudi Arabia has said repeatedly that it will not scale back.
There's no guarantee a nuclear deal will be reached and even if one is, it will take time to lift sanctions and for Iran to ramp up production. Talks resumed between the U.S. and Iran on Sunday, and the White House recently said there's a 50/50 chance of an agreement.
Still, industry observers believe the oil markets would likely react negatively to a deal.
"If the market is looking for a trigger for its next fundamental move downward, the perception of sanctions relief could pave the way," Barclays wrote in a research note on Monday.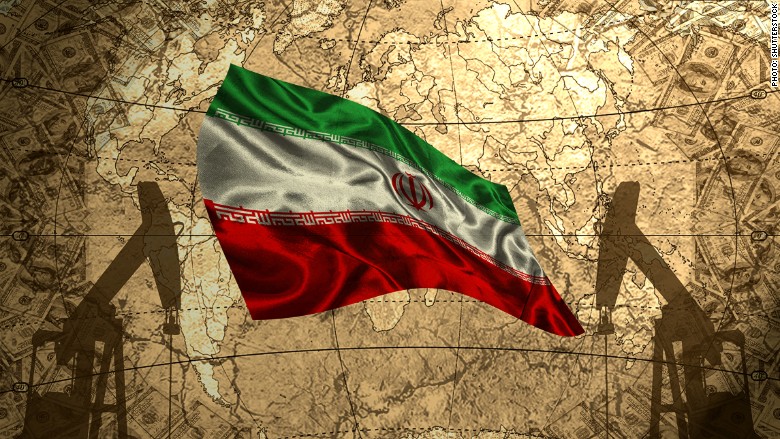 Related: This is the U.S. dollar's fastest rise in 40 years
Lots of Iranian 'cheating': There are currently 12 sanctions in place that target Iran's energy sector, including on the purchase of Iranian crude oil, Barclays said. That is supposed to prevent oil exports from Iran.
On top of that, there are 20 sanctions that target Iran's financial sector, making it extremely difficult to conduct transactions of any sort with Iran.
According to the U.S. Energy Information Administration, Iran has the world's fourth-largest proven crude oil reserves. Oil is key for Iran, and it has gotten around the sanctions by using the black market.
"There's been a lot of Iranian cheating," said Shaffer. Some Iranian oil is even hitting the open market because it's being marketed as coming from other countries, she said.
Will a breakthrough be reached? Shaffer believes a deal is likely to be reached because Iran's economy is in turmoil and because it's an important legacy issue for President Obama.
Americans are broadly backing the talks as well.
Sixty-eight percent of Americans favor them, while 29% oppose, according to a new CNN/ORC poll. Interestingly, the support cuts across party lines, with 77% of Democrats, 65% of Republicans and 64% of independents in favor of diplomacy between Washington and Tehran in an attempt to prevent Iran from developing nuclear weapons.
Related: End of OPEC is closer to reality
How fast can Iran get back in the game? Iranian oil minister Bijan Zanganeh has previously said if sanctions were to end, Iran would double its exports within two months. But experts don't believe that claim.
"The idea that this web of sanctions will be removed at the end of March in one fell swoop is too optimistic," Barclays wrote.
It will be "difficult and slow" for Obama to use presidential authority to waive sanctions and "risks further aggravating Congress," the bank wrote.
The other key will be Iran's ability to get its oil production facilities back online. This process could take at least six months and may even require foreign expertise, Barclays believes.
"You can't just turn it on and turn it off. It's not like a light switch," said Shaffer.