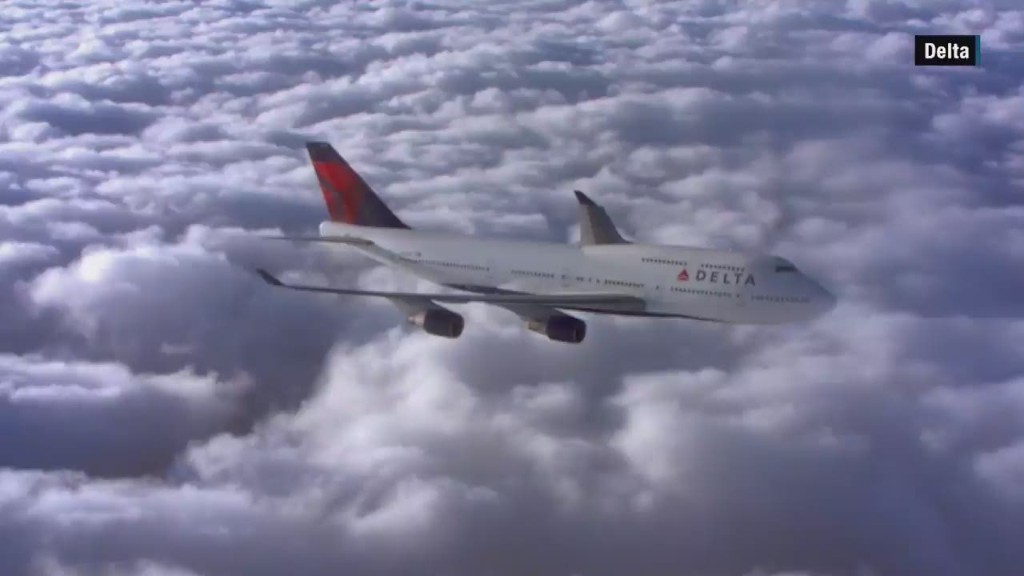 Spirit is one of the most complained about airlines, and its new ad is raising some eyebrows.
Whether or not you'll want to complain about it depends on your sense of humor.
The special is offering some round-trip tickets for $69 as long as they are booked by midnight Tuesday.
The airline is celebrating its 69th plane, and the ad marks that occasion by making some suggestive jokes.
"We've been waiting to hit 69 planes for years," The ad reads. "It's our favorite number -- ever since we were twelve and found that magazine under our brother's bed (the one with the fantastic articles)."
Related: Low-cost airline plans $15 flight to Europe
The funny business doesn't stop there, but we'll let you decide if you want to read the rest of the promotion, which is here.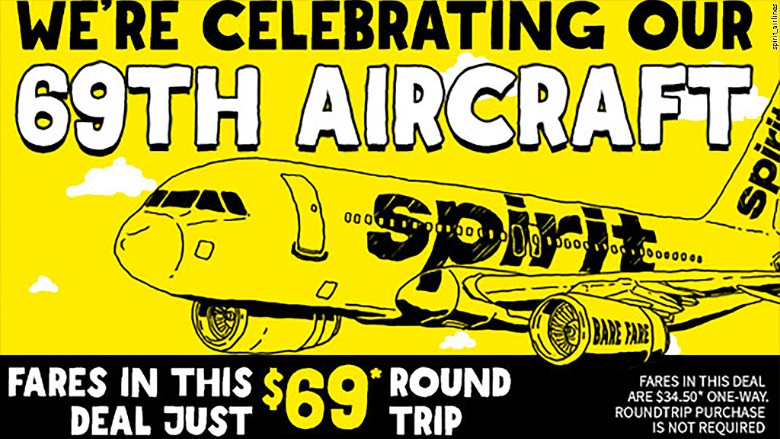 It's actually a pretty good deal. Customers can book one-way tickets for $34.50 (half of $69) on some trips that usually cost more. For instance, fliers can nab a trip from Atlanta to Chicago on Saturday, April 18 for that price. The special only applies to some dates during April and May, and to some destinations.
The airline is known for being cheeky, so it's no shock that it pounced on the "69" marketing opportunity.
Spirit (SAVE) offers low fares, but charges extra for everything else, like baggage, meals and even to print out a boarding pass at the airport. It calls it a "bare fare," but the extra fees, as well as overbooked planes, delays and cancellations are known to frustrate customers.
The company did not return an email requesting comment.