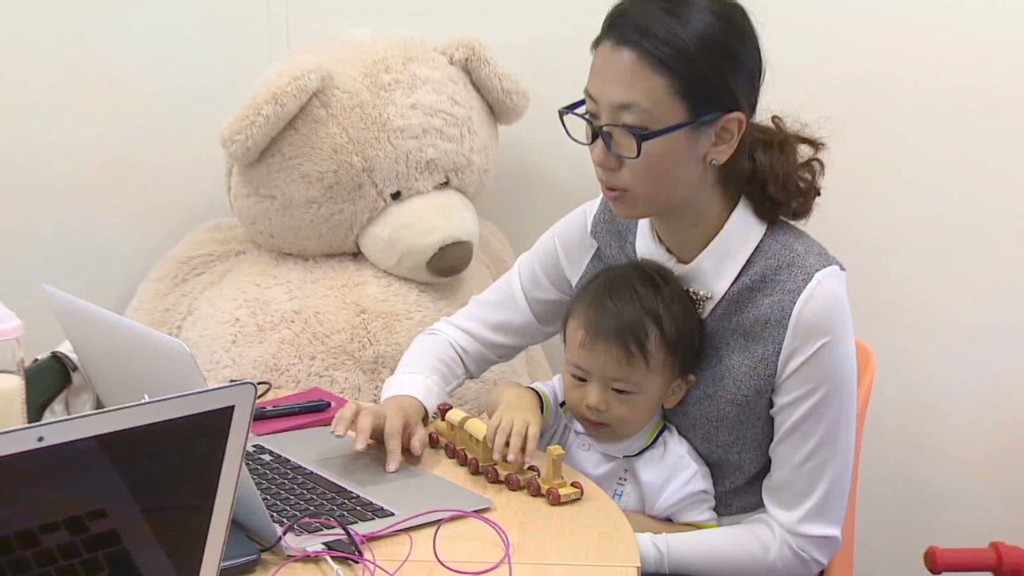 Toyota Motor is set to offer its Japanese workers a hefty raise, giving Prime Minister Shinzo Abe his first major victory in a campaign to hike wages in the country.
Workers at the world's biggest automaker will receive a 3.2% pay rise from April, a union administration official told CNN on Tuesday. The average worker should end up with a salary increase of around 135,600 yen ($1,240) for the year.
The Toyota (TM) agreement comes as major Japanese corporations wrap up annual salary talks that help set the tone for wage hikes across the economy. As part of this year's "spring offensive," labor groups are asking for raises of 2%, or in some cases, even 4%.
Toyota declined to comment, but could make an announcement on the outcome of the pay talks as early as Wednesday.
Abe has in recent weeks cajoled, threatened and otherwise pressured corporate leaders to hike salaries.
The success of Abe's economic revival plan may depend on the lobbying campaign. Last month, Abe said that wage hikes were needed to "spread the warm winds of economic recovery to everyone throughout the country."
The prime minister's plan for Japan's economy, called Abenomics, consists of a massive bond-buying campaign, structural reforms and stimulus from the central government. The ambitious policy has helped end deflation, boost corporate earnings and send stock prices through the roof.
But the government needs businesses to do their part and pass on a bigger share of profits to workers. The idea is that workers will then increase spending, completing a "virtuous cycle" that will deliver sustained economic growth.
Substantial wage increases would take some pressure off the Bank of Japan, which has been trying to raise inflation to 2%. That effort has been hamstrung by drastically lower oil prices, which could force the central bank to expand its stimulus program again.