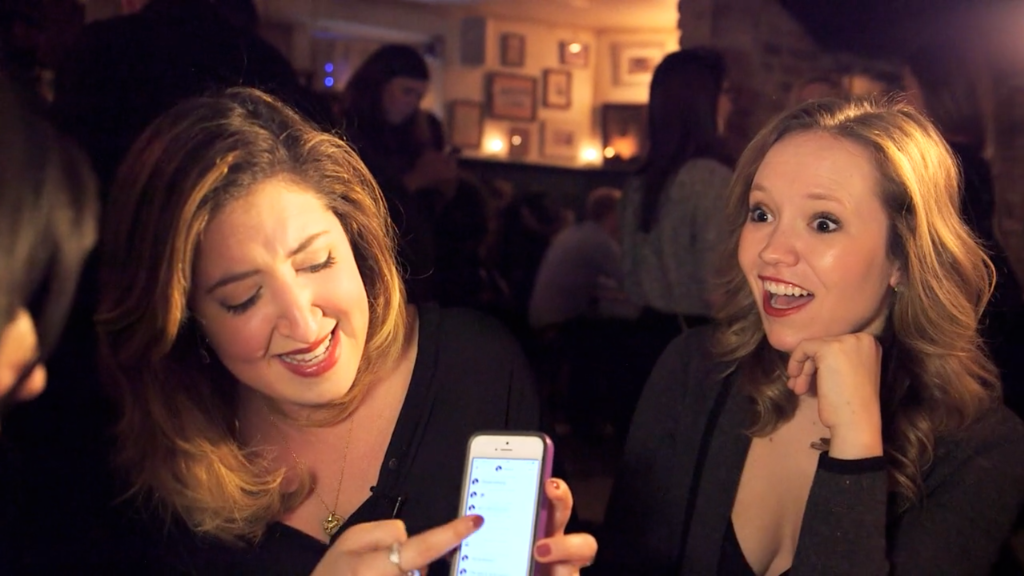 Meet every lesbian you ever wanted to know.
That's the promise of dating app Her, formerly known as Dattch. The app just relaunched with a new name, new features and some money in the bank. Thanks in part to investors like Reddit co-founder Alexis Ohanian and serial entrepreneur Michael Birch, Her recently announced it has secured $1 million to make it the place every gay girl wants to be.
It's a niche audience to be sure, but Her founder Robyn Exton said the network has steadily expanded since launching in the U.S. last year. There's just a bit of a learning curve when it comes to convincing the people with the purse strings.
Related: Matchmakers predict the future of love
"A lot of investors know very little about the lesbian market because it's a lot of white middle-aged men," Exton said. When looking for funding, she got turned down more than a few times, including by some who cited religion as the reason they couldn't support the business.
"The people that we've got share in the vision of what we're doing," Exton said.
Her isn't just the lesbian version of apps like Tinder, Hinge or OkCupid, all of which allow people to filter matches based on same-sex attraction. There are several key differences.
"It's built around the way women interact with each other," Exton said. "Community is central."
That means social elements are built into it. It has a news feed and features local events, and users can comment on blog posts and party listings. There's an "awesome super lez weekly newsletter" too.
Related: Money can buy you love -- or at least make you datable
Exton, who moved from London to San Francisco to grow the business, wouldn't disclose how many users are in the Her community. She only said that, so far, "we've made half a million matches." The app, which launched in London in 2013, is now available in San Francisco, Los Angeles, Miami and New York. Phoenix is the most-requested city so it's next on the docket, and will be available to women there by next month.
Exton said part of Her's appeal is that when a user lands on a profile, it's not just a thumbnail of someone's face. Instead, it features an entire page of text boxes filled with things like, "I'm totally obsessed with music, tea, sunny days and my dog," and photos that pull from a user's Facebook (FB) or Instagram accounts, which makes every profile look like a mini Pinterest board.
"That's what makes a girl attractive to someone," Exton said. "It's seeing the interesting parts of how she lives."