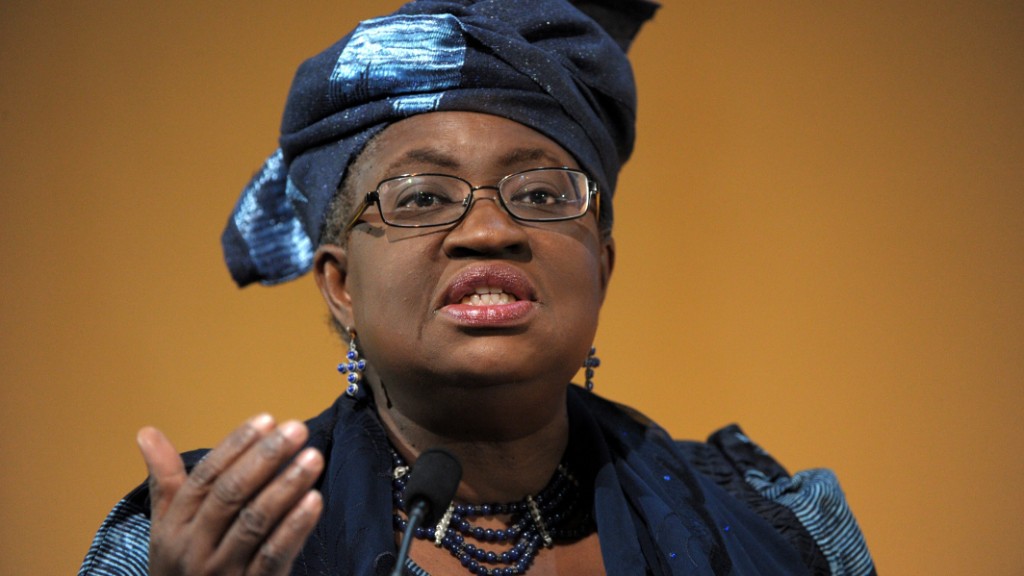 Plunging oil prices are taking a heavy toll on one of Africa's top producers.
Nigeria's currency is trading at a record low against the U.S. dollar, the stock market has slumped 15% this year -- making it the worst performer in Africa -- and financial reserves are being depleted.
"It's going to be a very difficult year," Nigeria's Finance Minister Ngozi Okonjo-Iweala told CNN. "We've had a more than 50% fall in the price of oil and that has naturally impacted the economy."
Nigeria is currently pumping about 1.8 million barrels of crude oil per day, making it OPEC's 7th biggest producer -- alongside Angola.
It relies on oil for 70% of its income, and needs a price of nearly $120 a barrel to balance its budget, according to Deutsche Bank.
The slump has taken world prices below $43 a barrel, their lowest level in six years, and that has placed the economy under severe strain.
It is a crisis that is affecting rich and poor. Nigerian billionaire Aliko Dangote, the richest man in Africa, has lost over half of his $25 billion wealth in the crisis, according to Bloomberg. Much of that has been wiped out by the falling currency and the stock market crash.
However much pain Nigeria is feeling, it's not the worst performing oil exporter.
The Russian economy is set to shrink by 5% this year, with international sanctions exacerbating the impact of the oil price collapse, and Venezuelan GDP could fall by 7%.
Related: These countries are getting killed by cheap oil
Still, the IMF has slashed its 2015 growth forecast for Nigeria to 4.8%, from 7.3% last October. And the government is having to cut spending in many areas.
"Nigeria is actually still growing and still one of the 20 fastest growing economies in the world," says Okonjo-Iweala. ""We've had to cut back on some investments but to support growth, we've taken the little we have and focused on high priority, high impact investments - mostly in infrastructure and health."
Nigeria faces another a more immediate problem.
It is set to hold one of the closest elections in its history. Political uncertainty and the threat of instability, and even violence, during and after voting has meant many investors and businesses have adopted a "wait and see" approach.
The elections have already been postponed by six weeks after the military announced they could not guarantee security on voting day due to a new military offensive against Islamist terror group Boko Haram.