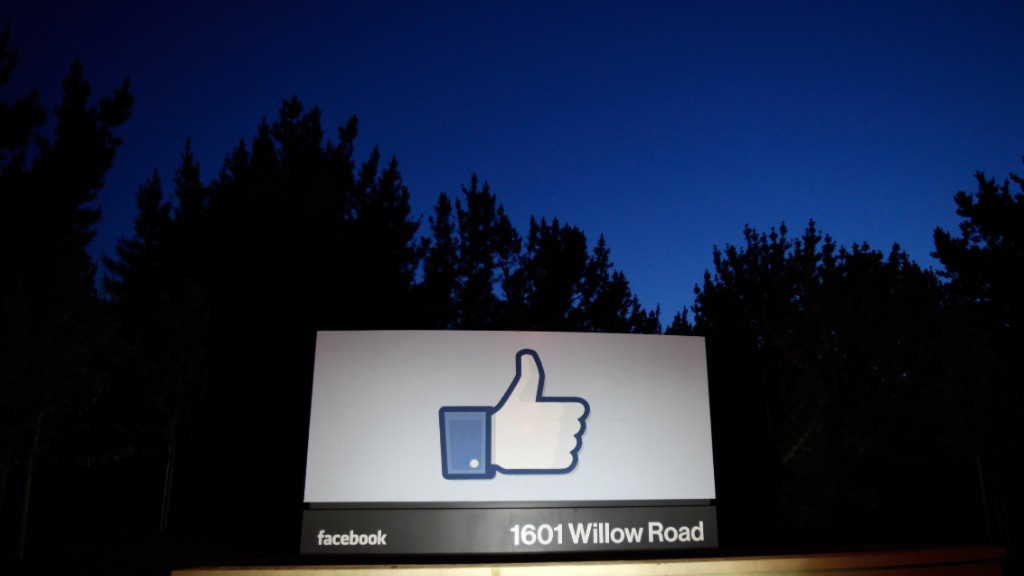 Another major Silicon Valley company is the subject of a sexual harassment lawsuit. This time, it's Facebook.
Chia Hong is suing her former employer for sex and race discrimination. She says that during her three years at Facebook, her boss Anil Wilson harassed her, according to a suit filed Monday in San Mateo Superior Court.
Hong is represented by Lawless & Lawless, the same law firm currently representing Ellen Pao in her high-profile gender discrimination case against venture capital firm Kleiner Perkins.
She says Wilson asked her why she did "not just stay home and take care of her children," and criticized for taking one day off a month to volunteer at her child's school, something that is allowed under Facebook (FB) company policy.
"We work extremely hard on issues related to diversity, gender and equality, and we believe we've made progress," a Facebook spokesperson said. "In this case, we have substantive disagreements on the facts, and we believe the record shows the employee was treated fairly."
Related: Silicon Valley sex bias trial: Where things stand
Wilson also referred to Hong as an "order taker" and ignored and belittled Hong's input in group settings, where Hong was often one of the only women in the room, according to the suit. Hong also says she was ordered to do menial tasks such as organizing parties and serving drinks to male employees -- things that the men at Facebook were never asked to do.
These weren't one-off offenses, according to Hong, but part of a pattern of harassment against women at Facebook. Hong, who is of Chinese descent, also accuses Facebook and Wilson of discriminating against her based on race. She says she was told she was not part of the team because she "looks different and talks differently than other team members."
Hong was hired in 2010 as a program manager. She later worked as a technology partner until she was fired in October 2013. Hong's replacement was an Indian male who she alleges had less experience and fewer qualifications.
During her time at Facebook, Hong says she had good performance reviews and received raises and Facebook stock options. After Hong filed a complaint about Wilson, she says Facebook retaliated against her by giving a negative evaluation and then firing her.
Hong is claiming the harassment and termination caused her "severe emotional distress" and loss of earnings and benefits. A specific damages amount has not yet been named.