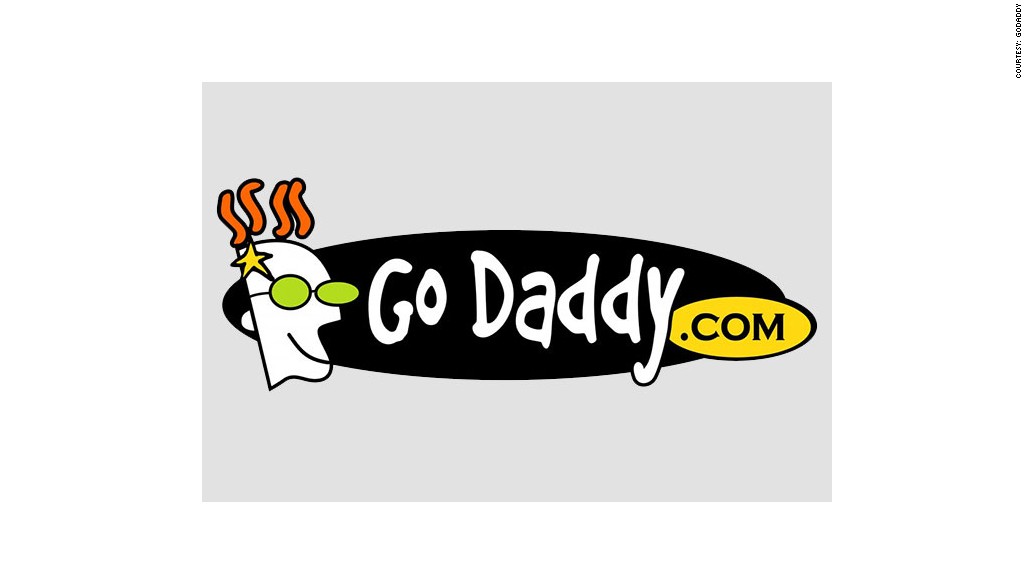 It costs as little as 99 cents to register an internet domain on GoDaddy.com, but you will have to pay a lot more to buy GoDaddy's stock.
Get ready to shell out $17 to $19 for a share of GoDaddy, according to an updated regulatory filing Thursday. The company plans to raise $418 million in an IPO, although it hasn't set a date yet for its stock debut.
NASCAR driver Danica Patrick, the company's spokeswoman, might want to change her car number from 10 to 3. If the IPO goes through, the company would be valued at nearly $3 billion.
But don't pop the champagne bottles yet: GoDaddy is losing money out the wazoo.
An IPO is the first peak into a company's finances, and GoDaddy's numbers are hurting. It lost $143 million last year. That's less than in years past, but GoDaddy hasn't made a profit since 2009.
Related: Profitless IPOs are all the rage. Bubble alert?
GoDaddy, which opened for business in 1997, is the world's largest website registrar, with nearly 60 million domains under management by the end of last year. The company promotes itself as a hub for small-business Americans to launch their own websites.
Although some experts anticipate 2015 being another great year for IPOs, one internet company hasn't fared so well thus far. Box (BOX), a data storage company, opened to much fan fare in January, jumping 66% above its IPO price to $23. But its stock has since slumped back to $17.
GoDaddy is a bigger brand name than Box though, and that name recognition could help it perform better with investors. Known for its Super Bowl commercials, GoDaddy plans to list on the New York Stock Exchange under the ticker symbol "GDDY."