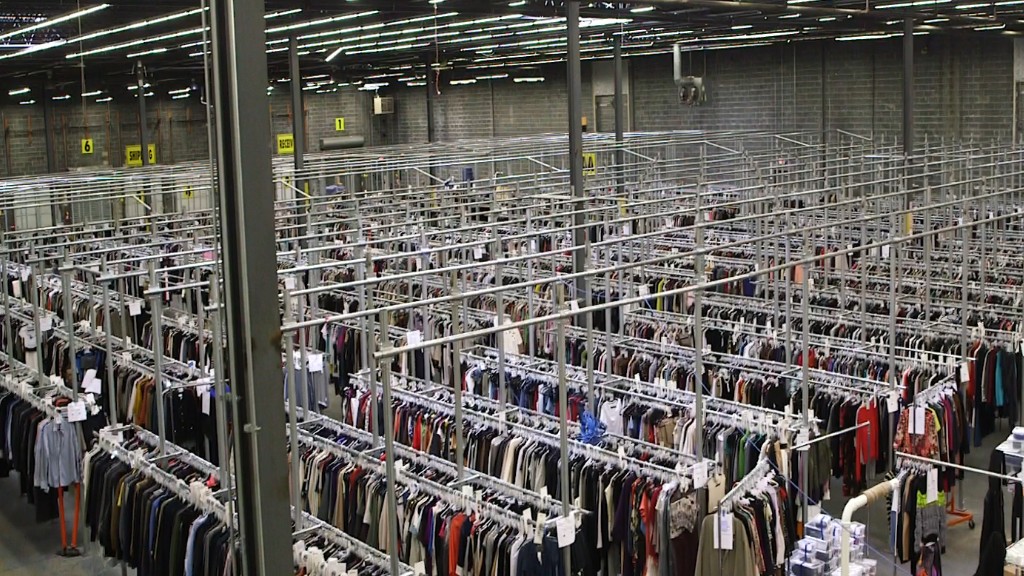 Get ready, set ... Shop! Droves of shoppers queued for hours at Chanel stores across Hong Kong after the luxury fashion house cut its handbag prices.
Chanel said this week that it would reduce prices for three of its most iconic bags -- the 2.55, 11.12 and the Boy Chanel purse -- in Hong Kong, China, Korea, Vietnam, Thailand and Russia.
"The measure is intended to reduce price differentials across countries, which have widened considerably further to the recent depreciation of the euro," the company said in a statement.
A classic Chanel flap bag now costs about 34,000 Hong Kong dollars ($4,380), while a small Boy bag costs 29,700 Hong Kong dollars ($3,830), according to local media. That would represent a saving of about $1,000 a bag.
While prices will stay the same in the U.S., Japan, the U.K. and Canada, shoppers in Europe are out of luck -- Chanel plans an increase on April 8.
The euro has plunged recently, and some experts say it could fall to parity with the dollar as the U.S. edges closer to an interest rate hike while Europe embarks on a massive program of money printing.
Related: How to buy luxury clothes without losing your shirt
Chinese shoppers in Hong Kong were celebrating Chanel's response to the currency gyrations.
Kam Hung Lee, 40, said she had heard prices were lower and wanted to purchase some fancy bags on behalf of friends living in China. "My friends have a specific model they want," she said. "If the products are available, then I will buy it for them."
Another shopper, Amber Pan, 29, was visiting from Shanghai, and very excited at the prospect of lower prices for Chanel's chic, timeless bags. "Even over 10, 20 years, our kids will still like these purses," she said.
At some stores, the queues were so long that Chanel had to deploy staffers at store entrances to limit the number of customers in the shop.
-- CNN's Jonathan Stayton contributed reporting.