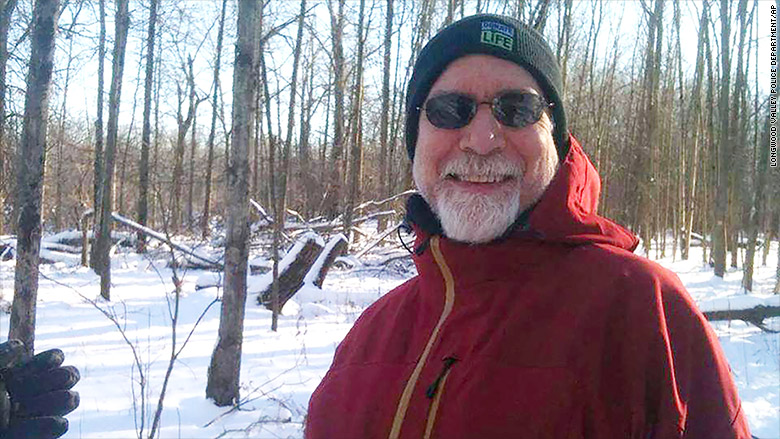 A body pulled from a New Jersey river was identified today as that of a Wall Street Journal reporter who had mysteriously vanished more than a year ago.
The body of David Bird was discovered Wednesday, just hours after his family launched a fresh effort to locate him.
The Morris County Prosecutor's Office identified Bird's body, which was retrieved from the Passaic River. Bird vanished on Jan. 11, 2014 after going on a walk in Millington, New Jersey. He left his home that day without his cell phone or the medication for a liver transplant that he needed to take twice a day.
Bird, a reporter of more than 20 years who most recently covered energy markets for the Wall Street Journal, was 55 at the time of his disappearance. The Morris County Prosecutor's Office said that his body was found Wednesday when two men who were canoeing on the river spotted a red jacket located near branches.
In a statement, Bird family spokesperson Carolyn Buscarino expressed thanks to "the many members of law enforcement," as well as to "the countless friends, neighbors and strangers who have prayed for David and for the family over the past 14 months."
Hours before the body was found on Wednesday, Bird's family unveiled a website, FindDavidBird.info.
The website provided details about Bird, as well as a map of the area where the family believed he disappeared. It also included a page where visitors could make a financial contribution to Bird's family.
In January, around the one-year anniversary of his disappearance, Bird's wife, Nancy Bird, said she still held out hope.
"Somebody must know something," she said. "I relive Jan. 11 every day. I'm hopeful that others, especially in this community, will also relive that day — that it'll jog their memories."
The confounding disappearance left Bird's family and former colleagues shaken.
In June, Dow Jones & Co., the Wall Street Journal's publisher, put up a $10,000 reward for information leading to Bird's rescue. Dow Jones continued to pay Bird's salary until August of last year, when his status changed to unpaid leave of absence. The Wall Street Journal's union donated $10,000 to Bird's family in December.