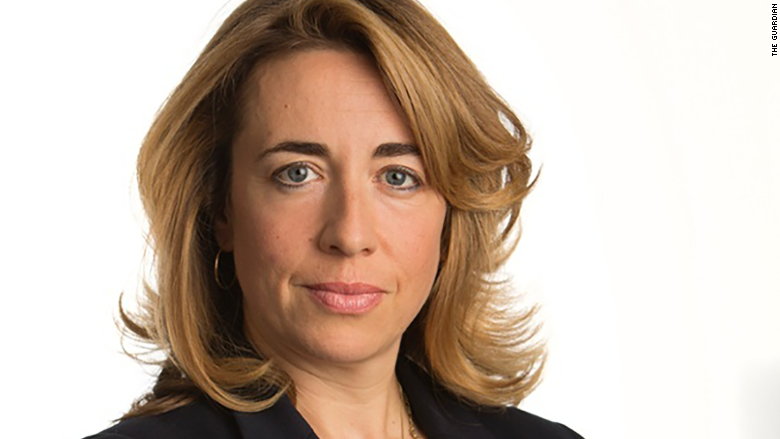 Katharine Viner has been named the new editor-in-chief of The Guardian, making her the first female to hold the role in the paper's nearly 200 year history, according to the British newspaper.
Viner, 44, will step into the role vacated by the departing Alan Rusbridger, the award-winning editor who is leaving the paper after 20 years.
"Being editor-in-chief of the Guardian and Observer is an enormous privilege and responsibility," Viner said in a statement. "I intend to lead a media organization that is bold, challenging, open and engaging."
Viner, who is currently the deputy editor of The Guardian and editor-in-chief of the paper's U.S. counterpart, will take on the new role after Rusbridger steps down this summer.
Related: Editor of The Guardian is stepping down
"She will bring immense experience, flair, warmth, imagination and formidable energy to her new role as editor of the Guardian," Rusbridger said in a statement about his successor.
The Scott Trust, which owns Guardian Media group and other media assets, announced the appointment on Friday after holding final interviews with other candidates.
She will become only the 12th editor since the paper's founding in 1821.
Viner, who joined the The Guardian in 1997, will be following one of the most legendary editors in the paper's history.
Rusbridger's two decade run as The Guardian's editor-in-chief helped the British paper transform into a global media company.
With Rusbridger at the helm, the newspaper won its first Pulitzer Prize in 2014 for its coverage of the Edward Snowden leaks and was named the Newspaper of the Year at the UK Press Awards.