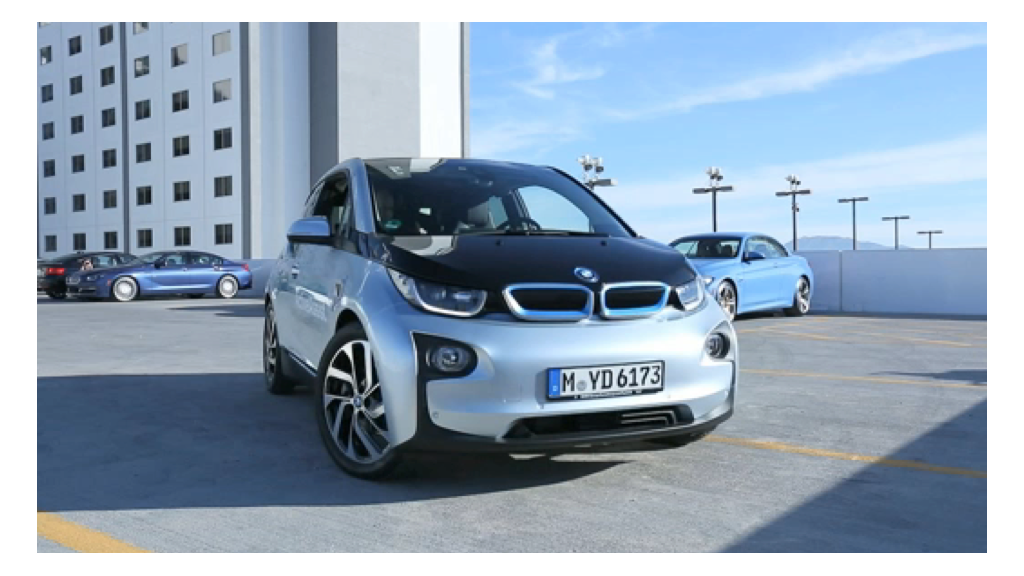 Apparently even driverless cars need to stop for lunch.
Auto parts maker Delphi launched its cross-country trip Sunday, starting at the Golden Gate Bridge and heading to midtown Manhattan, in a car that automatically drives itself.
The car covered 380 miles in five hours on Day 1.
And with several passengers in the car, it made three stops, including a lunch break at an In-N-Out Burger.
To comply with state laws, one person will sit in the driver's seat throughout the trip, ready to take over if necessary to avoid another car or a pedestrian.
But the car, an Audi SQ5, is equipped with loads of autonomous driving technologies: radar, high-end microprocessors, and software to let the car make human-like decisions such as exiting and entering highway traffic, navigating city streets or parking.
The technology used in this trip has been developed by Delphi (DLPH) and has been advancing rapidly. Delphi doesn't expect to build its own self-driving car but it does want to sell these features to automakers.
Some features are already being integrated into a number of high-end car models. But most automated driving tests have been conducted on test tracks or in short bursts on city streets. Delphi hopes its cross country trip will allow it to gather far more data than those previous tests.
Related: Audi driverless car hits 140 mph
"It's neat to think about going coast to coast, especially since we're the first to do it," said Jeff Owens, Delphi's chief technology officer, in a recent interview. "What we're really interested in is the massive amount of miles and the data that goes along with that."
The team of engineers headed down to Los Angeles and then plans a southern route to New York that will cover 3,500 miles. They expect to be in New York after about eight days, just before the start of the New York auto show. The trip will be mostly on interstates and the teams will be in the car about eight hours a day most days.
Related: Americans warming to self-driving cars
Team members will take turns sitting in the driver's seat. Another engineer will be monitor data collection.
There's one way that the trip will be made longer by use of the automated driver rather than the human drivers, Owens said. "We have to comply with speed limits," he said.