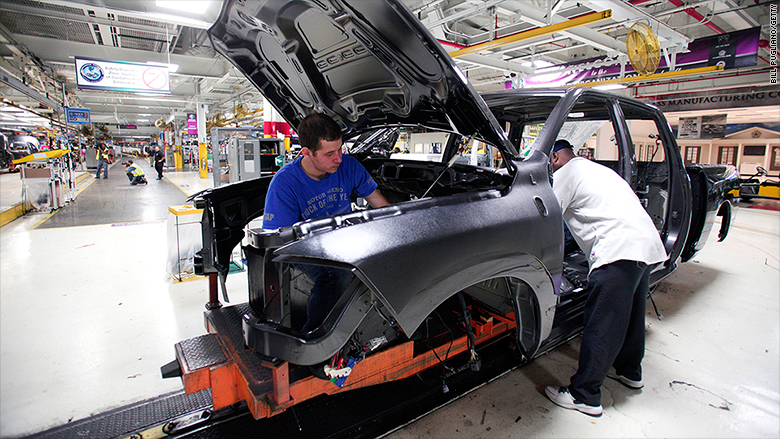 U.S. autoworkers are poised to get their first wage hike in 10 years.
Four-year contracts between the UAW and General Motors (GM), Ford (F) and Fiat Chrysler (FCAM) expire this September as all three automakers post strong sales and profits.
Union leaders hope to win a raise in base pay for about 100,000 veteran workers for the first time since 2005.
More recent contracts have awarded workers profit sharing payments and the promise of new jobs, but no wage hikes. Those came after several rounds of talks when the union agreed to concessions, including setting up a lower wage and smaller benefit package for new hires.
While wage hikes are expected this time around, the real fight will be over the two-tier wage system that pays 40,000 new hires $19.28 an hour for doing the exact same jobs as veteran workers earning $28 an hour.
Related: Hundreds of Ford workers get $19,000 raise
"The big objection right now is when two people are standing next to each other on the assembly line and getting different pay," said Art Schwartz, president of Labor and Economics Associates, and the former head of labor relations at GM.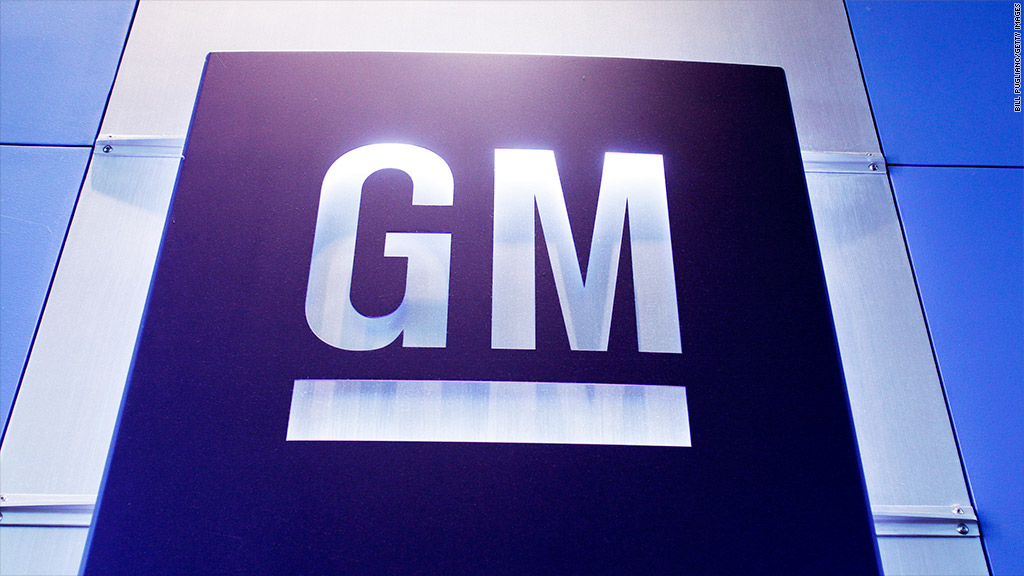 It's doubtful that they'll succeed in eliminating the two tier system, said Schwartz and Kristin Dziczek, who studies labor costs for the Center for Automotive Research. It's more likely that the union will win raises for new hires. Workers will also try to put a limit on just how many can be paid at the lower scale.
The two-tier pay scale was instituted in the 2007, as losses mounted at the U.S. automakers and they struggled to compete with less expensive labor at the U.S. plants of Toyota (TM), Honda (HMC) and other overseas automakers. The system also protected veteran workers from a pay cut.
Related: Consumer Reports' top picks - American cars are back
There's been a hiring boom at U.S. automakers over the last five years thanks to both the rebound in car sales and the lower wage structure.
"A lot of jobs were saved and created by the second tier," said Schwartz. "Getting rid of the lower tier would put those jobs in jeopardy. I don't think the union leadership would want to do that."
But even Fiat Chrysler CEO Sergio Marchionne says the two-tier system is unsustainable.
"There can't be two classes for people who do the same work," Marchionne told reporters at the Detroit auto show in January, according to reports. "It's impossible. It's almost offensive."