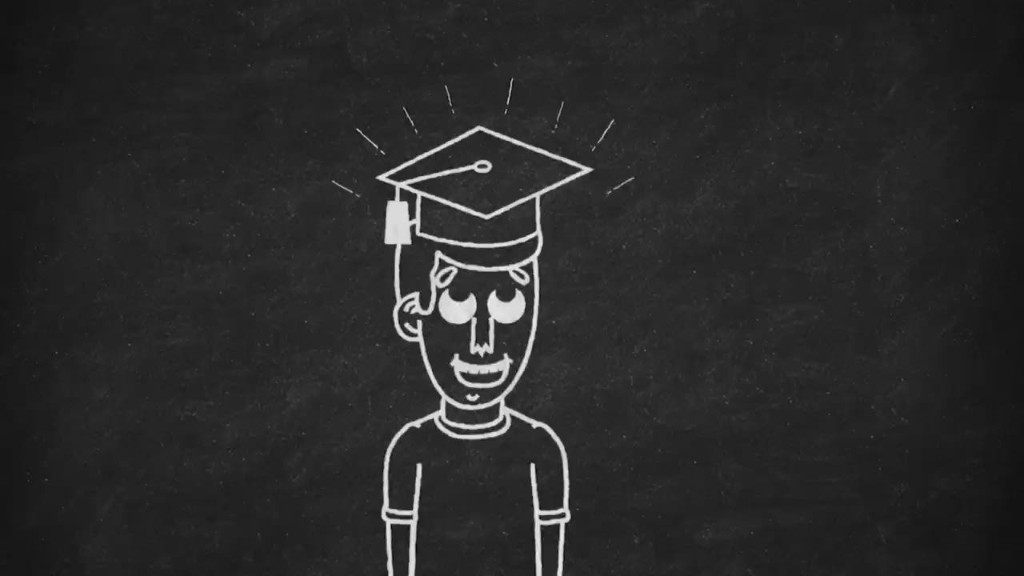 The University of Phoenix probably wishes the students were just cutting class. But many aren't even enrolled anymore.
Enrollment at America's largest for-profit university was about 460,000 students five years ago. Now it's 213,000.
The University of Phoenix's parent company, Apollo Education Group (APOL), announced more losses Wednesday. Its revenues and enrollment both sank roughly 14% in its latest quarter compared to a year ago.
Apollo CEO Greg Cappelli tried to strike an optimistic tone, but investors gave the stock an "F" for falling. The stock tanked almost 30% Wednesday.
"While we faced challenges in the second quarter, we believe Apollo Education Group has the right long-term strategy in place," Cappelli said in a statement.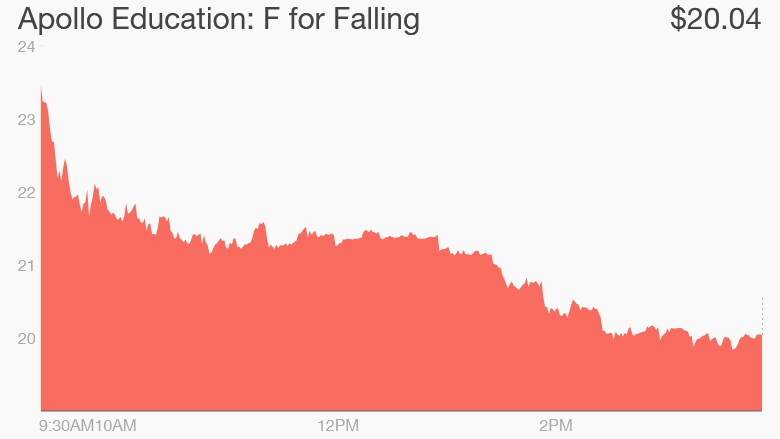 Related: Obama wants community college to be free
What happened: Apollo's fast fall is another sign of the decline in for-profit education. Last July, one of Apollo's former competitors, Corinthian Colleges, shuttered its doors. In 2012, the University of Phoenix closed 115 of its campuses.
Once a cash cow industry, for-profit education companies have struggled to overcome criticism of the quality of its education and the costs. They're the sore spot in the national debate about value of higher education.
For-profit colleges only enroll roughly 12% of the country's students, but students at for-profit colleges accounted for about half of student loan defaults in 2013, according to federal data.
On a call with analysts Wednesday, Apollo noted that default rates at the University of Phoenix have actually declined significantly in recent years.
But the headwinds continue for for-profit institutions in the U.S. Last March, the Obama administration proposed new limitations on federal aid doled out to for-profit colleges.
President Obama then announced another initiative in January to make community college free. For-profit universities compete for many of the same students that community colleges take in.
What's ahead: The numbers are telling: Apollo Education Group had revenues close to $5 billion in 2010. This year it will be lucky to take in $2.7 billion.
Wall Street analysts have lowered their forecasts for Apollo in recent months, and most have a "hold rating" on the stock.
With rough earnings and mounting challenges, the University of Phoenix has a difficult road ahead.