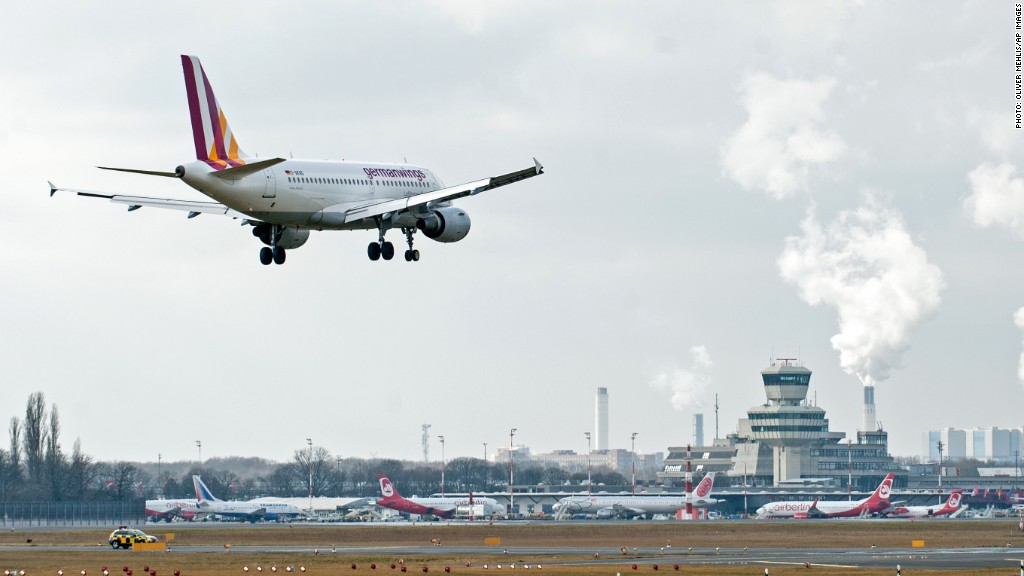 Two of the victims of the Germanwings plane crash were Spanish employees of auto parts maker Delphi.
Delphi confirmed that Rogrio Ofitialdegui, 62, and Manuel Rives Salinas, 51, were traveling for work from their plant in Spain to a Delphi office in Germany.
"Our deepest condolences go to the victims and their families of this tragic accident," said spokeswoman Marie-Pierre Ygrie.
The Germanwings flight crashed in the French Alps Tuesday while going from Barcelona to Dusseldorf. The cause of the crash has yet to be determined.
Related: Germanwings plane crash - What we know so far
Ofitialdegui was Delphi's head of human relations in Spain. He had been at the company for 32 years. Rives Salinas was a union representative. He had been with the company 26 years.
Delphi (DLPH) started out as a unit of U.S. automaker General Motors (GM), but it was spun off in 1999. Delphi filed for bankruptcy in 2005, almost four years before GM's bankruptcy filing, and it shed many of its U.S. plants during its reorganization. Today its headquarters is in Gillingham, England.