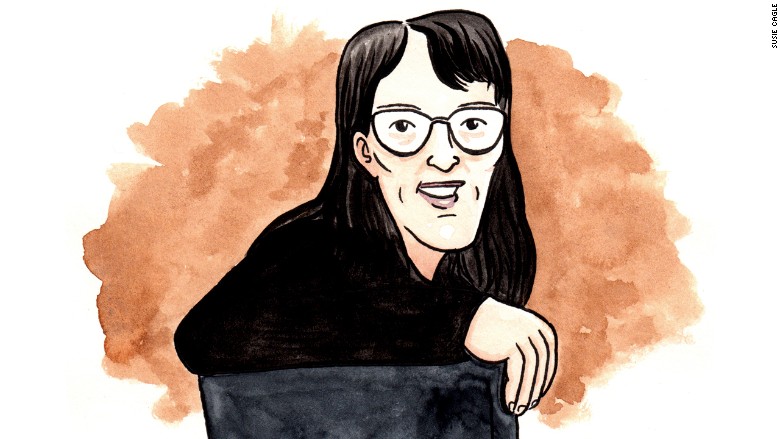 The sex discrimination case that has captivated Silicon Valley is finally in the hands of a jury.
After four weeks of testimony, Ellen Pao's case against Kleiner Perkins is coming to a close.
On Tuesday, the first day of closing arguments, the courtroom was packed and muggy, filled with so many lawyers, reporters and spectators that many ended up standing against the walls.
Pao is accusing the Silicon Valley venture capital firm of gender discrimination for not promoting her and eventually firing her because she is a woman. She says the venture capital firm retaliated after she complained about her treatment, and that the company didn't take steps to prevent further discrimination.
Pao, who is now the interim CEO at Reddit, is asking for $16 million in lost wages. The jury could award up to $100 million more if they think Kleiner Perkins acted in malice.
Now, the six men and six women will hole up with 13 pages of jury instructions and a seven-page questionnaire that walks them through multiple questions for each of Pao's four claims.
Only nine of the 12 jurors need to agree on an answer to each question (it doesn't need to be the same nine). If the jury determines Pao has proven one or more of the claims, they'll then decide damages. If they decide Pao is owed punitive damages, that amount will be determined later.
Related: 9 reasons to be hopeful about women in tech
The jury must choose between two vastly different Ellen Paos.
One is an ambitious junior partner who worked hard and was good at her job, but was unable to get ahead in the male-centric world of venture capital.
"These men set the tone at Kleiner Perkins," said Pao's lawyer Alan Exelrod, of partners John Doerr, Ted Schlein and Ray Lane. "They ran Kleiner Perkins, and no women -- no woman -- was going to challenge them."
In his closing statement, Exelrod went back through the stories of Kleiner Perkins' men behaving badly. The allegedly unwelcome advances of Ajit Nazre (with whom Pao had a relationship). An inappropriate conversation between male partners on a private plane. Senior partner Randy Komisar's gift of "The Book of Longing" and dinner invitation.
Related: Twitter sued for sex discrimination
He also went over the more subtle examples of discrimination he said took place at Kleiner Perkins -- exclusion from events like an all-male ski trip and dinner at Al Gore's apartment; comments that women would "kill the buzz" at the dinner.
Pao's team says she isn't just suing for herself, she's doing it to bring attention to the issue of systemic sex discrimination at Kleiner Perkins.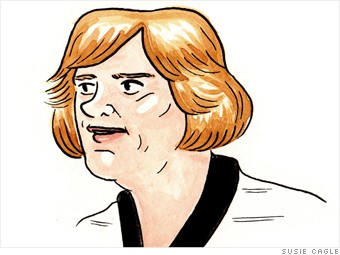 The other Pao is difficult, entitled and calculating. She had a "bad attitude and antagonistic tone," and seemed uninterested in improving her performance. The real reason Pao was passed over for promotions and wasn't offered board positions, Kleiner Perkins says, was because she simply wasn't good enough at her job.
"She did not have the deep expertise ... she did not have the investing experience, she had not founded companies," said defense attorney Lynne Hermle in her closing statement.
Related: Wall Street's most powerful woman jumps to Google
The defense painted Pao as someone who was incredibly difficult to work with. They used testimony from coworkers, excerpts from email conversations, the nearly 100 handwritten notebooks she kept, and documents like her "resentment chart," which listed Pao's issues with her coworkers.
"Ellen Pao made clear it was all about her and not the good of the partnership," said Hermle, an enthralling and brutal defense attorney. "This corrosive pattern of attacks alienated her coworkers, leading to tension, mistrust and friction."
The defense has argued that when Pao realized she was not doing well at Kleiner, she concocted the sexual discrimination narrative, selectively deleting texts and sending emails to herself to create a paper trail that supported her claims.
Related: Biased job ads? This startup has a fix
Exelrod dismissed stories of Pao's tense relationships with coworkers as "distractions"
"What we're talking about is performance, not distractions. This case should be about what Ms. Pao did for Kleiner Perkins," said Exelrod, who recapped her successes and early positive performance reviews.
The case ended with a passionate final rebuttal from Pao's lawyer Therese Lawless.
"[Kleiner Perkins] is not taking responsibility for its culture, where men are treated differently than women, where men are promoted over equally qualified women, where men behave in a certain way and are rewarded. And where women, when they display the same ... characteristics, are penalized."
Now the jury must now decide which version of Pao -- and Kleiner Perkins -- is closest to the truth.