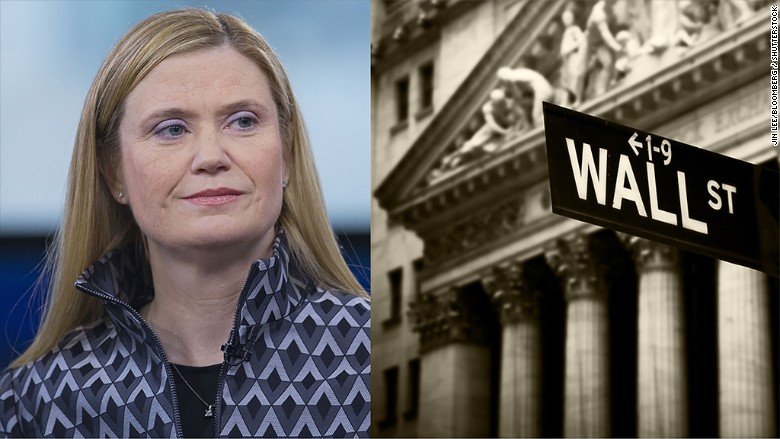 Ruth Porat, currently the chief financial officer at Morgan Stanley (MS), will become CFO of Google (GOOGL) in May. It's widely viewed as a great move (Google's stock rallied on the news), but her departure will leave the ranks of females on Wall Street even thinner.
No woman has ever led a Wall Street bank, and there still aren't many rising through the C-suite pipeline, according to a CNNMoney analysis.
So who are the top women after Porat leaves? There are two leading candidates.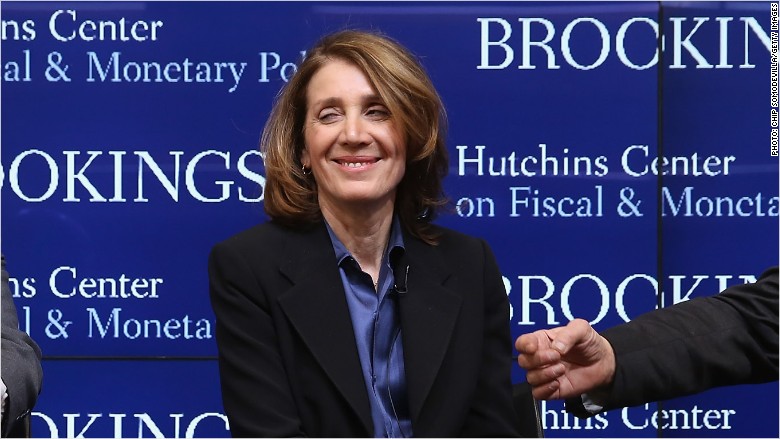 1. Marianne Lake -- CFO of JPMorgan: Lake became CFO in 2013 after gaining experience across many areas of the bank. She's held senior roles in the investment banking, consumer banking and retail divisions. She started her career as an accountant at PriceWaterhouseCoopers and has risen to the No. 3 spot at America's biggest bank. There's growing buzz that she could be the successor to JPMorgan (JPM) CEO Jamie Dimon.
Related: There are only 24 female CEOs in the S&P 500
2. Karen Peetz -- President of BNY Mellon: A JPMorgan alum, Peetz moved to BNY Mellon (BK)in 1998 and has steadily climbed the ranks in the financial markets division. She is listed as the No. 2 executive at the bank where she oversees global client management, strategy and regulatory oversight.
"American Banker," a Wall Street focused publication, dubbed her the most powerful woman in banking several times in recent years. She's developed a reputation for handling crises, having played a key role in leading the bank through the aftermath of the Sept. 11, 2001 attacks and the financial meltdown. She also chaired the board of Penn State University during the Jerry Sandusky child sex abuse scandal.
Related: Finally! eBay puts more women on its board
Power players outside Wall Street: While they don't sit in New York City, two other female leaders with huge sway in the financial world are Beth Mooney, CEO of KeyCorp (KEY), a large regional bank, and Abigail Johnson, CEO of Fidelity, one of the world's biggest fund managers with 23 million customers and $5 trillion in assets.
Mooney is based in Cleveland, Ohio and Johnson in Boston. "American Banker" named Mooney is the most powerful woman in banking in 2013, noting she is the only female CEO at a top 20 U.S.-based bank.
Janet Yellen: The real top woman? It's impossible not to mention Federal Reserve Chair Janet Yellen and Mary Jo White, chairwoman of the Securities and Exchange Commission in any discussion of powerful women in financial circles.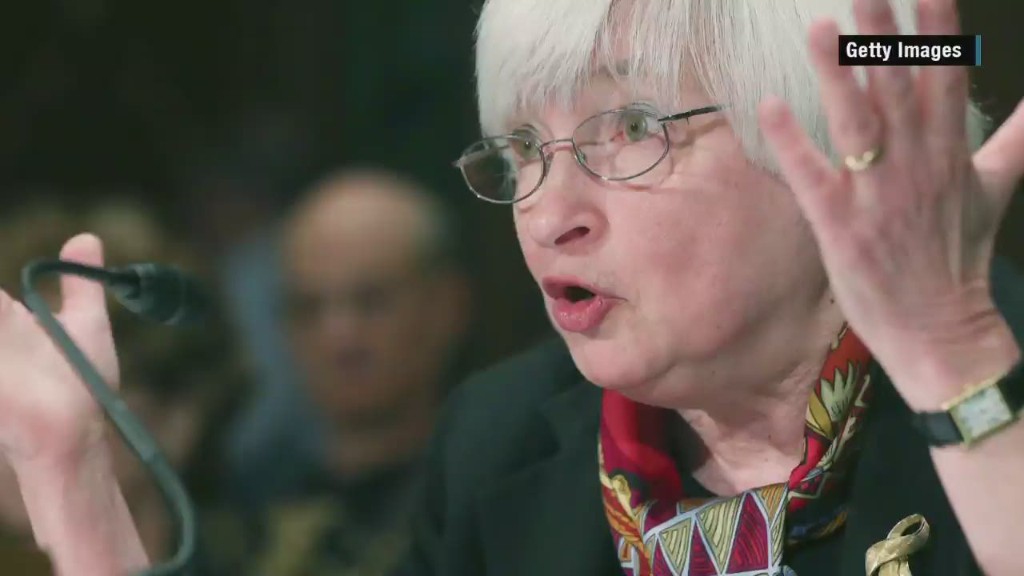 Yellen became the first female to head America's central bank in early 2014. Her words move the stock market hundreds of points. Many investing experts say that the Federal Reserve's plans to hike interest rates this year for the first time in about a decade will be the biggest influence on stocks, not to mention mortgages, bonds and interest on bank deposits.
"Janet will determine what happens for the next 10 years," says David Ellison, senior vice president and portfolio manager at Hennessy Funds.
Related: What an interest rate increase means for real people
Last year, Forbes Magazine listed Yellen as the second most powerful woman in the world, behind only German Chancellor Angela Merkel.
White is less visible than Yellen, but Wall Street knows her well. She is the top watchdog for markets, and since she took the top job at the SEC in April 2013, cases are up.
Related: Wall Street's most powerful woman jumps to Google