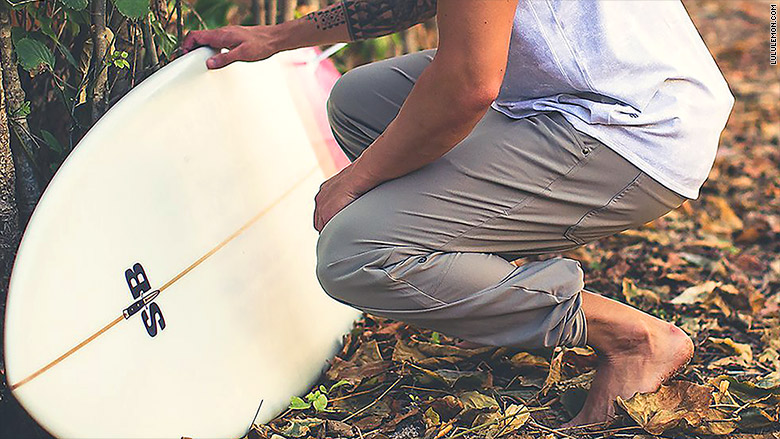 Males of the world, Lululemon wants you to be comfortable where it counts.
The yoga wear company is making a push into menswear with a line of pants specially designed for men who feel constrained in the crotch.
The ABC (anti-ball crushing) pants are made with extra space to give "you and the family jewels room to breathe," according to Lululemon's (LULU) website.
So far, the response has been great. Sales of Lululemon menswear rose 16% in the fourth quarter.
"We saw continued success with our pant category anchored by the popularity of our core ABC pant," CEO Laurent Potdevin said.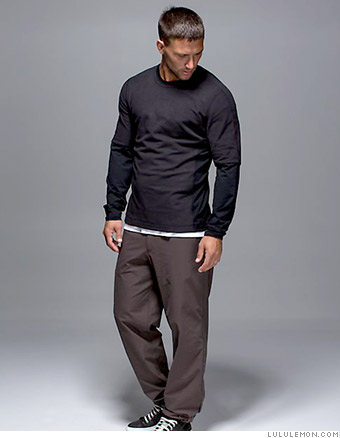 Lululemon is perhaps best known for its yoga pants for women.
But in recent years, it's been targeting men. In addition to being testicle friendly, the action slacks are made with high-tech fabric that stretches and wicks away sweat.
Related: Lululemon CEO out after see-through pants debacle
They have six pockets, including one sized for a smartphone, and cuffs that roll up to reveal reflectors for cycling after dark.
But the Chinos, which sell for $128, aren't just for riding your bike or working out. Lululemon bills them as appropriate for weekend trips and the office as well.
Lululemon has seen its share of controversy.
In 2013, it was forced to pull certain yoga pants from its stores after users complained that they were see-through.
That debacle came after Lululemon's founder Chip Wilson came under fire for suggesting that some women's bodies "just don't actually work" for yoga pants. Wilson is no longer with the company.