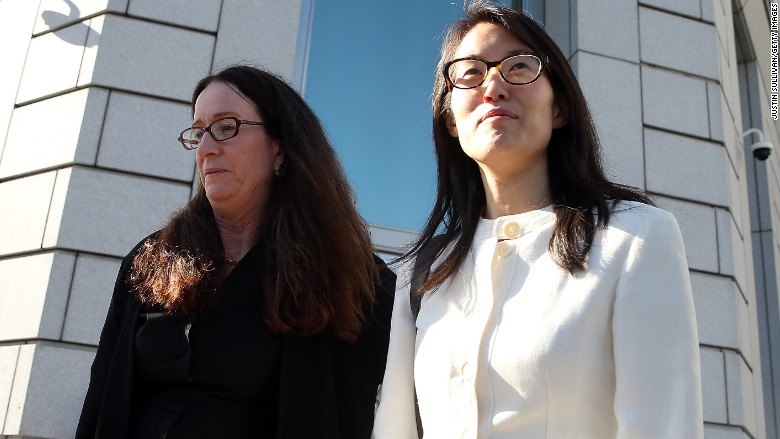 Now, it's official: Kleiner Perkins Caufield & Byers did not discriminate against a former female partner.
But it took a strange turn of events to get to this outcome in a case that has riveted Silicon Valley for weeks.
At issue in the case: Did Kleiner Perkins, one of Silicon Valley's most prominent venture capital firms, discriminate or retaliate against junior partner Pao because of her gender?
On Friday afternoon, a San Francisco jury first ruled in favor of Kleiner Perkins. But the verdict was temporarily in limbo after the judge ordered the jurors to resume deliberating on one of Pao's four claims against the firm.
When the 12-person jury -- six women and six men -- came back roughly two hours later, one juror had changed his mind and the jury affirmed that it had sided with Kleiner Perkins. The jury voted 10-2 in favor of Kleiner Perkins on three of Pao's claims and 9 to 3 on the fourth.
This time, Judge Harold Kahn accepted the verdict.
"Today's verdict reaffirms that Ellen Pao's claims have no legal merit," the partners at Kleiner Perkins said in a statement. "There is no question gender diversity in the workplace is an important issue. KPCB remains committed to supporting women in venture capital and technology both inside our firm and within our industry."
Speaking to reporters after the verdict, Pao said, "I have told my story and thousands of people have heard me. If I've helped to level the playing field for women and minorities in venture capital, then the battle was worth it."
Related: Saadia Muzaffar is fighting for women in tech
After the trial, juror Marshalette Ramsey, an African-American woman who works as a manager for a local mass transit agency, was one of two jurors who voted for Pao on all claims.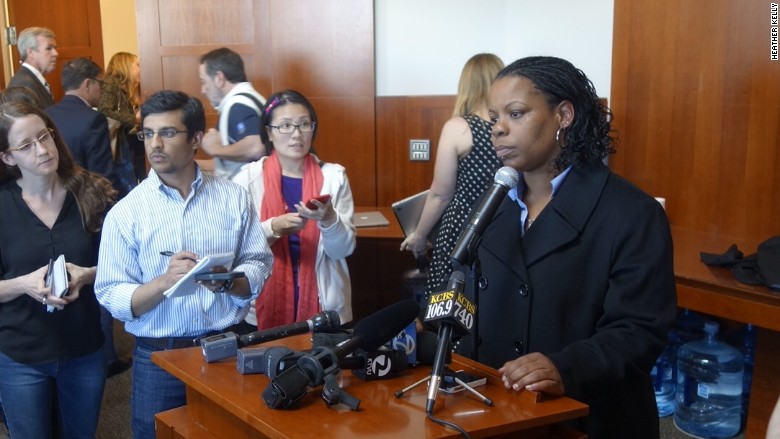 Ramsey said she sided with Pao after looking at the timeline of events and reading the performance reviews entered as evidence. She believed male employees received similar critiques as Pao but were then promoted.
But she said she was pleased with how the jury handled its deliberations and that they did not weigh the broader implications for sex discrimination in Silicon Valley.
"I think to do that would have done this case an injustice. We had to just consider this case," she said.
Juror Steve Sammet, a white male who voted with Kleiner Perkins on all claims, said the performance reviews showed that Pao's negative ratings didn't change over time.
"What really stuck out was that for Pao's reviews, we looked back at areas to improve, they tended to stay the same through the years," Sammet said. "Where we saw the same remarks for other individuals, they tended to change."
Related: 9 reasons to be hopeful about diversity in tech
Pao sued Kleiner Perkins in 2012, claiming she was passed over for promotions and eventually terminated because she was a woman, and because she had complained about discrimination.
The 24-day trial included testimony from various Kleiner Perkins partners. Pao, who is now the interim CEO at Reddit, testified for four days.
Both sides went through piles of performance reviews and emails from her seven years at the venture capital firm. A number of dueling experts were called to testify about damages and employment discrimination investigations.
Pao had accused her former employer of gender discrimination and retaliation. During the trial, her lawyers brought up a number of alleged incidences when male partners excluded her or acted inappropriately.
Kleiner Perkins denied that any discrimination or retaliation played a part in their decisions. Instead, they said that Pao was a difficult and underperforming employee who didn't want to improve. They alleged that she knew she was going to be fired and purposefully concocted a trail of evidence so that she could sue for millions.
Silicon Valley was paying close attention to the trial, and not just because Kleiner Perkins is one of the most well-known venture capital firms in the industry. The lack of diversity in technology is a hot topic, and the jury's decision could have implications for women in the field.
Since the trial started, two other women have filed separate gender discrimination suits against Twitter and Facebook.