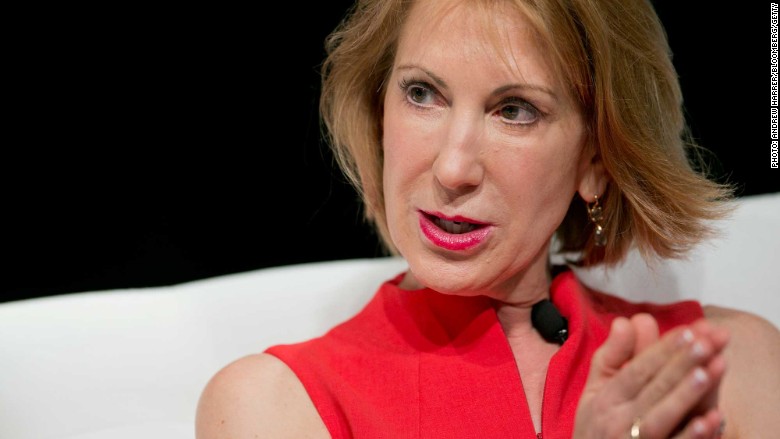 Carly Fiorina, former Hewlett-Packard CEO, says the odds are "very high" she will seek the Republican presidential nomination.
In an interview with "Fox News Sunday," Fiorina said the chances of her joining an already crowded field of presidential hopefuls is now "higher than 90%."
The former HP chief, who launched an unsuccessful Senate bid in 2010 against Senator Barbara Boxer of California, said she plans to officially announce her campaign in April or May.
Fiorina is billing herself as a Silicon Valley trailblazer and tech whiz with more tangible accomplishments than Hillary Clinton. She told CNN in February that the odds of her entering the race were "way over 50%."
Fiorina said her experience in the private sector, where she rose from secretary to CEO of a Fortune 100 company, gives her "a deep understanding of how the economy really works."
Related: Chances of run 'way over 50%' - CNN in February
She added that she "knows most of the world leaders on the stage today." She said she can manage large bureaucracies and is capable of "executive decision making."
Washington, she said, "has become a vast, unaccountable bureaucracy" in need of a strong leader.
Fiorina had a controversial tenure at HP from 1999 to 2005, a period marked by the bursting of the dot-com bubble and steep layoffs in the industry.
Fiorina, who was forced out by the company's board of directors, said she was "proud" of the way she managed the company through one of the worst "technology recessions" ever.