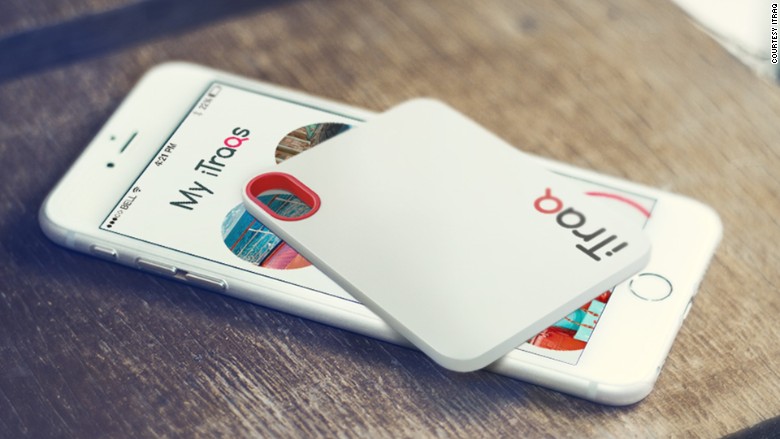 When someone with Alzheimer's wanders off, it's different from a child or a hiker who goes missing.
People with Alzheimer's don't necessarily want to be found. They won't respond to their name being called, and they'll hide anywhere, from dense woods to locked closets. New tracking technology is helping to make it easier to find those who go missing -- but it's still not perfect.
A new company, called iTraq, developed technology to track everything from luggage and cars to pets and people. The credit card-sized device can be placed in a backpack, in a pocket or affixed to a bracelet or lanyard. It's raised nearly $240,000 on Indiegogo -- far surpassing its goal of $35,000 -- and will be available in beta in June.
Instead of GPS, iTraq uses cell towers to locate the devices, which means it can be tracked over really far distances -- which is very important if someone has decided to hop on a bus or get in a car.
iTraq is already seeing an interest from Alzheimer's caregivers, especially since it uses geo-fencing technology, which lets caregivers set a pre-defined area and receive an alert as soon as the device leaves it. What's more, the battery lasts a really long time -- up to three years on one charge.
Related: Smart clothes: The nest big fitness craze?
iTraq costs $49, which is cheaper than existing technology, especially since it doesn't come with a monthly service fee.
There are over 125,000 search-and-rescue missions for Alzheimer's patients every year. That is only set to increase as baby boomers continue to age -- by 2050, it's estimated the number of people with the disease could triple, from 5.1 million to 13.8 million, according to the Alzheimer's Association. About six in 10 will wander.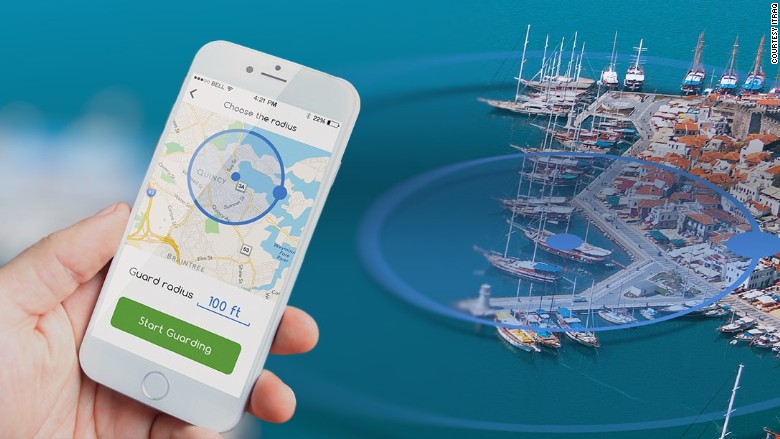 "It's getting to be more costly for agencies to deal with these issues," said Gene Saunders, founder of nonprofit Project Lifesaver International, which works with local law enforcement to use radio transmitters and GPS technology to find people.
Search-and-rescue operations can easily cost thousands of dollars every hour. Saunders, who started his career in law enforcement, founded Project Lifesaver 16 years ago. Back then, the only technology available to track people was primarily used for wildlife.
The first time he used the Lifesaver transmitter, which is locked onto a bracelet, it took only 90 seconds and two people to find the missing person. When that man had gone missing before, it took 70 officers nine hours to find him. Project Lifesaver technology is now used by 1,400 agencies in 38 states.
Related: Seniors lose average of $30,000 to financial scammers
But all technology has its limitations, especially since it's only as accurate as the cell towers, radio frequencies or GPS devices it uses.
"Any product that is going to work at some point is going to fail at some point," said Kimberly Kelly, the director for the National Association for Search and Rescue. She focuses primarily on people prone to risk, like those with Alzheimer's, dementia or autism.
"We actually see wandering increasing for people after they get these devices because the family relaxes. They aren't as vigilant as they were before," she said.
But Kelly is hopeful that technology will continue to improve.
"Unfortunately this is not going to be a smaller problem," she said.