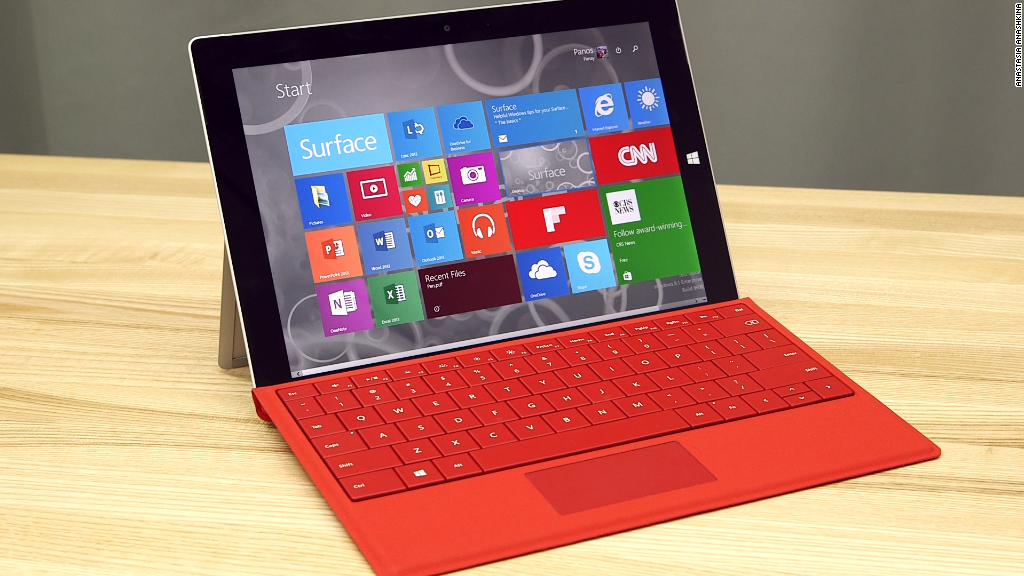 Apple has Jony Ive -- the design genius that makes its products slick, beautiful and easy to use.
Microsoft (MSFT) has Panos Panay -- and he still has a lot to prove.
But there's no question: Microsoft's products keep getting better.
The latest example is Surface 3, the tablet/laptop hybrid.
In an exclusive interview with CNNMoney, Panay says his team has grown obsessed with the "third look." When you pick up a new gadget the first time, you might think it looks pretty. But when you look a little closer, you'll likely start to find some imperfections that you didn't initially see. By the third time you look at it -- if you even manage to get that far -- you're either sold or you'll move on.
For the Surface 3 to stand out, it has to make it past the third look, thinks Panay. It has to be "perfect."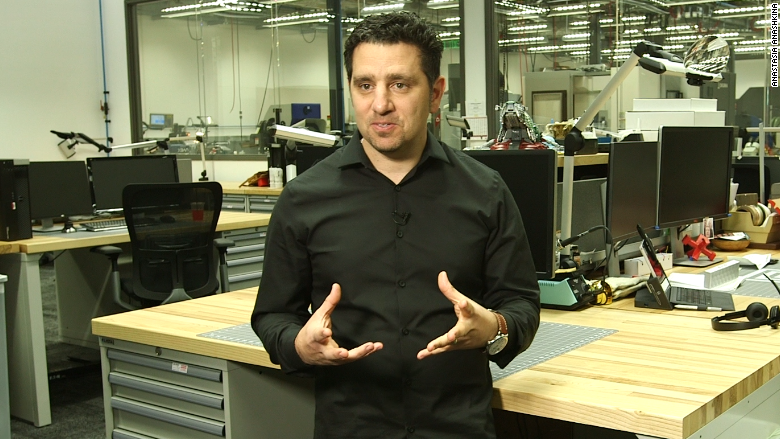 So how much is Panay like Ive?
Both have the same passion for the manufacturing process, flawless design and fierce devotion to their teams.
Both Ive and Panay also have strong family ties. Ive has spoken extensively about the influence he received from his silversmith father. Panay likens the Surface tablets to his own children -- a fact that he acknowledges irks his son and three daughters. Just like he wants everyone to love his children as much as he does, Panay says he wants every customer to get the same satisfaction out of Surface.
To accomplish that feat, Panay spends three hours a day in Building 87, a prototyping laboratory on Microsoft's campus in Redmond, Washington.
There, Panay and his team of engineers and designers work on refining their Surface ideas.
The Surface team consists of 120-or-so people with expertise in 25 different disciplines, including radios, hinges, magnets, metallic rigidity, fabrics and fashion. There are tooling engineers, mechanical engineers and optical engineers. They create prototype after prototype until Panay and the team leaders are satisfied.
"If you don't get an emotional experience, it's not right," Panay said.
The toy-factory-like lab allows the Surface team to build prototypes quickly -- and throw them out if they detect even the slightest imperfection.
The lab has 3-D printers that can print as thinly as 1/10th the width of a human hair. There are class-four lasers that can hack to pieces anything on the planet. There's a paint room and a light lab that lets you detect whether there's a hint of a color you don't like under certain lighting conditions.
"When you're able to innovate every hour, you can put your hands on it and know every detail," Panay said. "You can know if people are going to love it. (Is it thin enough? Is it light enough?) That's how you get emotion into your products."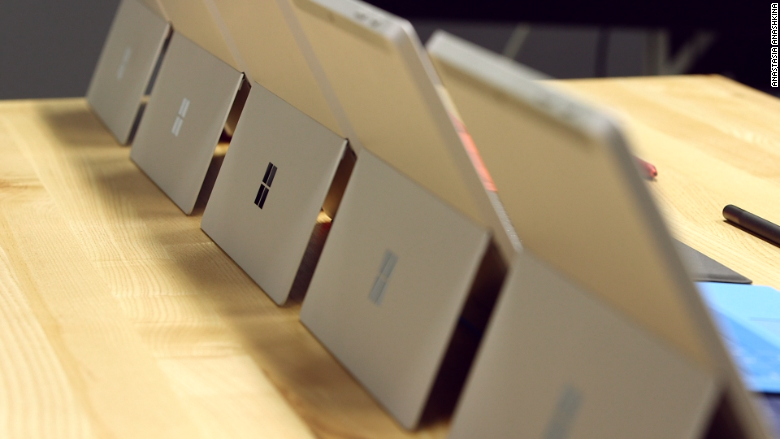 The Surface tablets are beautiful, and the new Surface 3 is the best-looking of them all. Its gorgeous, polished magnesium logo on the kickstand, super-bright and trendy-colored keyboard/covers, and pristine attention to detail are Apple-like (AAPL).
"You don't leave anything on the table when you pick up this device," Panay said. "You have some pride in the craftsmanship. You feel proud to hold it. Hopefully some people say, 'I don't know why but it just looks beautiful.' And if that happens, we achieved what we wanted to achieve."