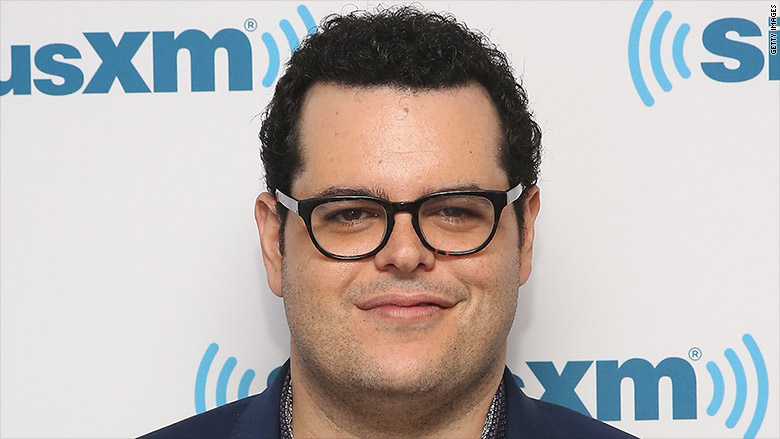 Josh Gad has had a prolific career in comedy from starring in Disney's smash hit "Frozen" to getting one of his first breaks working for Jon Stewart on "The Daily Show."
Gad sat down with me in New York on Wednesday to talk about his wide-ranging career along with giving his insights about the future of "The Daily Show," and why new "Daily Show" host Trevor Noah shouldn't edit his tweets.
Gad, who is the grandson of Holocaust survivors, said that some of Noah's tweets were "insensitive," but defended Noah's right as a comedian to make the jokes. He also said "The Daily Show" will be fine with Stewart's new successor.
Gad will be joining another veteran comedian Billy Crystal for his new FX show "The Comedians," which debuts on April 9.
Here is the edited version of the conservation.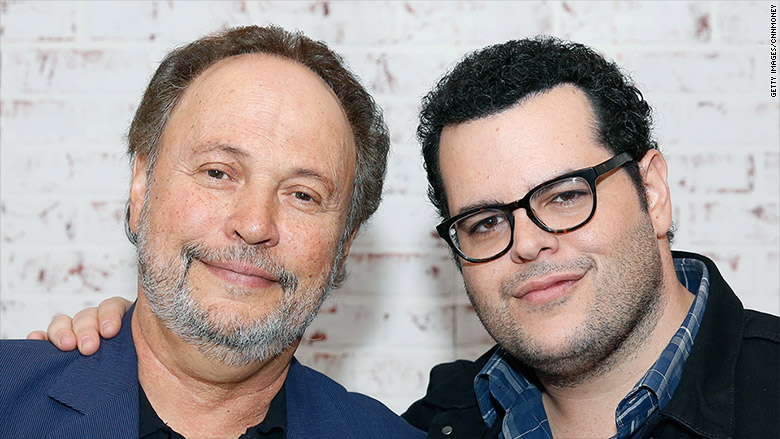 Let's start with "The Comedians." With such a prolific career, why go back to television?
I had no intention of going back to TV. I've been unlucky in love with television... Comedy on TV is so hard because it's the golden age of drama and genre TV and you have these hooks like "Game of Thrones" and "Mad Men" where an audience week-to-week makes it appointment television, whereas comedy is more fleeting, so I'm like, "eh, I don't know."
Then I go to perform at this event with Billy Crystal... and Billy comes up to me afterwards and says to me "I'm developing this show based on this Swedish series. I would love for you to take a look at it." I said I don't know if I'm interested in doing any TV right now, but I'll at least watch this and within five minutes I knew I was hooked.
Do you think that "The Comedians" is a series suited for a multi-platform audience?
I think there's a number of reasons that "The Comedians" seems to potentially work as well as it does.
At its core, it's a show about this generational disconnect that exists between two guys who are pursuing the same end goal of doing comedy... Then on the surface, you've got this sketch comedy show that they're doing which provides ample opportunity to do sketches that can provide for viral videos. I think the hope, at least, is that you have this show within a show that almost acts as like mini-SNL for us.
You had one of your first big breaks on "The Daily Show." What was it like to work with Jon Stewart?
Working with Jon Stewart is a master class in comedy.
There's this ritual, especially when you're doing a field piece on the "Daily Show," where you present your material with your field producer to Jon. You sit in his office, and he's always chewing this big wad of gum, and you watch this professorial type figure dissecting every word. And clearly in his beautiful mind he's putting together this mathematical equation that is somehow, no matter how funny what you presented is, funnier that what you could ever imagine.
That's Jon's gift.
What do you think "The Daily Show" will be without him?
I think the beauty of Trevor Noah is that there is no way, shape, or form confusing him with Jon Stewart, and that is a great thing.
It will survive because Jon Stewart's "Daily Show" will always be Jon Stewart's "Daily Show." "Saturday Night Live" was never supposed to survive past its first five years... It's the structure that keeps us interested.
Getting to know a new performer I think will be a big part of its success.
Speaking of Noah, what did you think of the controversy surrounding him?
I think we need to be very careful with about how politically correct we are getting about comedy. Look, I'm Jewish. I am very sensitive to any sort of comments that come off as insensitive having been the grandson of Holocaust survivors. I'm very wary of anyone crossing a line.
Do I think his comments were particularly hysterical? No. Do I think that they were somewhat insensitive? Yes. Do I think he should edit any of those comments, or we should edit any of those comments? Absolutely not.
Anybody who is a comedian has the right to analyze, has the right to dissect, and has the right to provoke. Otherwise, we wouldn't have greats... That needs to be protected at all costs. We can disagree, but to punish comedians who are making a living out of doing provocative material I don't know if I agree with that.
Even though I don't agree with the content I don't know if I agree with the punishment.
I'd be remiss if I didn't ask about newly announced "Frozen 2." Is there anything you can tell us about it?
Only that there will be a "Frozen 2." You heard it here second! [laughs]
Disney CEO Bob Iger has called "Frozen" one of Disney's top five franchises. Why do you think that the film has become such a brand for Disney (DIS)?
What "Frozen" did so well was it told a simple story through a new prism.
There aren't many movies I can show my kids, and I have two daughters, that are about the strong bond between siblings. That's an aspect of "Frozen" that I think sets it apart. The idea of true love being presented differently than how it has been before is another reason, the songs are so unbelievably catchy... and actually I think what it all boils down to is Olaf. [laughs]
No, I think you have these other great characters who also connect with the boys, so you've pretty much covered every demographic with these themes that are universal whether your 2 or 92.
"Frozen" was the second time you worked with songwriter Robert Lopez. The first was "The Book of Mormon" in 2011. What was it like to be an original member of one of the most successful shows in Broadway history?
My involvement with "Book of Mormon" goes back to 2007 where I got a phone call from Bobby Lopez saying, "I'm working on this new musical with Trey Parker and Matt Stone about Mormons"... and I'm like my god of course I would want to be a part of that.
Then they sent me the demo and I listened to the songs and I hear this song "Hello" which is harmless and brilliant... then I get to this song with a different title at the time, but eventually that would be known as "Hasa Diga Eebowai." I finished it and I call my agent and I said, "boy, I can't be a part of this." And he said why and I said, "because I will walk out of the theater and get shot in the face if I have anything to do with this musical." [laughs]
I sort of took this leap of faith that you often have to when you believe in the content and you believe in the team and I knew in my heart it would be one of the most special things I ever got to work on, and I sort of knew I had to be apart of it.
So finally, both you and Billy Crystal have voiced Disney characters, Olaf the Snowman for you and he's Mike Wazowski from "Monsters Inc." Did you ever rub it in that kids love Olaf more?
The question should really be, does a day go by where I don't rub it in Billy's face? [laughs]
Here's the problem with that equation though. My daughter is much more obsessed with Mike Wazowski than she is with Olaf, so he'll forever hold that on me.