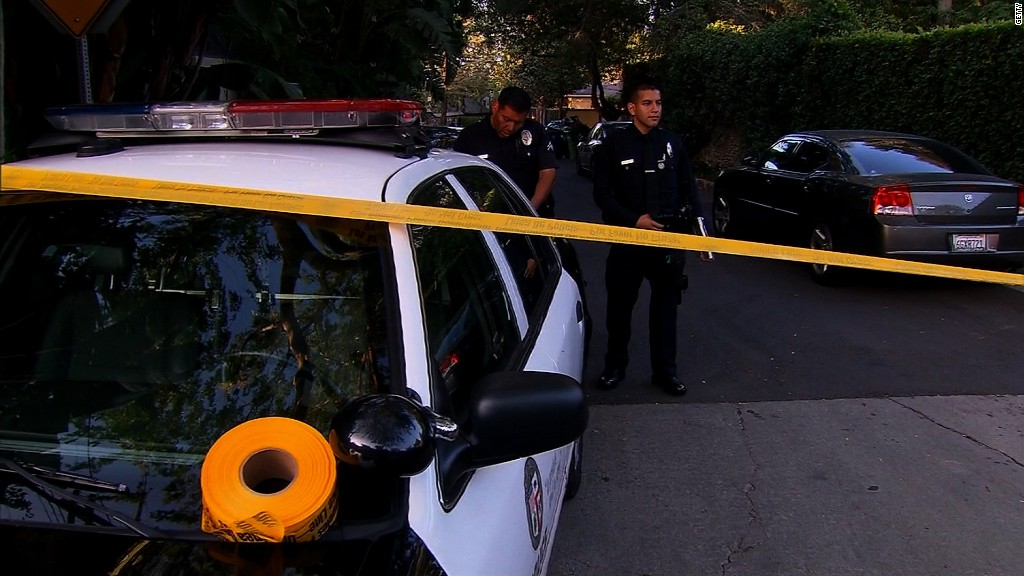 The Getty family fortune was built not only in oil fields from Oklahoma to Saudi Arabia but also in factories that built everything from aircraft to mobile homes, and in the boardrooms of Wall Street, where the family profited from one of the fiercest takeover battles in corporate history.
Forbes puts the family fortune at $5 billion, which makes it America's 54th richest family. Its richest member today is philanthropist Gordon Getty, 81, worth an estimated $2.1 billion. His son Andrew was discovered dead Tuesday in his Los Angeles home.
Gordon Getty was the son of the family's most famous member, J. Paul Getty, who had followed his father into the oil business.
Reports say that J. Paul Getty's first successful oil well in Oklahoma in 1916 made him a millionaire, and he moved to Los Angeles to live the life of a wealthy playboy. He eventually had five different wives and a private art collection that became the basis for the museum that bears his name.
J. Paul Getty took the reins of Getty Oil along with many other businesses that went with it when his father died in 1930. One of the most successful side businesses was Spartan Aircraft, which made an early version of executive aircraft in the 1930s, and aircraft parts during World War II. It shifted to making mobile homes after the war.
Related: Andrew Getty, grandson of J. Paul Getty, dies at 47
But it was still oil that produced most of the Getty fortune. J. Paul Getty became a billionaire after negotiating a series of oil leases with Saudi Arabia and Kuwait starting in 1949. He soon was being widely reported as the richest man alive.
J. Paul Getty died in 1976 and left an estimated $700 million to the Getty Museum, which at the time was the largest gift ever to the arts. Gordon Getty was left in charge of Getty Oil, but within a few years he started to battle with the company's board over the best way to increase the company's share value.
It sparked a fierce takeover fight for the company between Pennzoil and Texaco. Texaco bought the company for $10.1 billion in 1984.
The fight sent the price of Getty stock from $50 a share to $125 a share. The Getty family, which owned 40% of the stock, profited enormously from the boardroom battle.