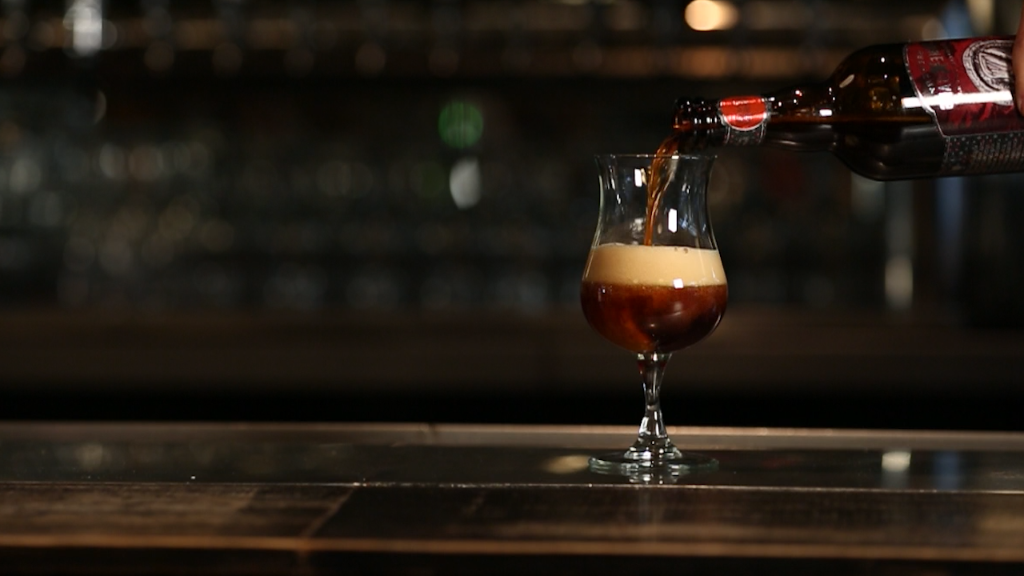 With craft beers growing in popularity, Yuengling is the new champ of that segment, according to the Brewers Association.
But its jump to the top of the ranking, ahead of previous leader Sam Adams, is due to a change in definition of who qualifies as a craft beer maker, rather than a shake-up in the sales rankings themselves.
Yuengling uses corn as one of the ingredients in its beer, and that was previously considered non-traditional beer by the trade group. But a year ago the group changed its definitions to allow such non-traditional recipes. It would have been the top craft beer in 2013 had it been considered part of the group.
Being characterized as non-traditional was a somewhat ironic definition for family-owned Yuengling, which advertises itself as America's oldest brewery. It started in 1829 in Pottsville, Pa., and is still made in the town.
Sam Adams is made by publicly-traded Boston Beer Co. (SAM) It reported that it shipped 4.1 million barrels of beer in 2014, up 20% from a year earlier.
Related: Beer 101 - Big changes are brewing
Craft beers as a group captured 11% of the U.S. market in 2014, according to the group, the first time they've cracked double digits. But while their sales are still dwarfed by the top brewers, they are getting the attention of the major players.
No. 1 Anheuser-Busch, which is a unit of Brussels-based Anheuser-Busch InBev (BUD), has been buying craft beer brewers, buying Blue Point in February 2014, 10 Barrel Brewing Co. in November, and Elysian in January of this year.
Related: Bud mocks craft beer but it owns microbrews
Despite the growth of the small craft brewers, beer has become dominated by global players, with the four top brewers capturing 70% of beer sales worldwide.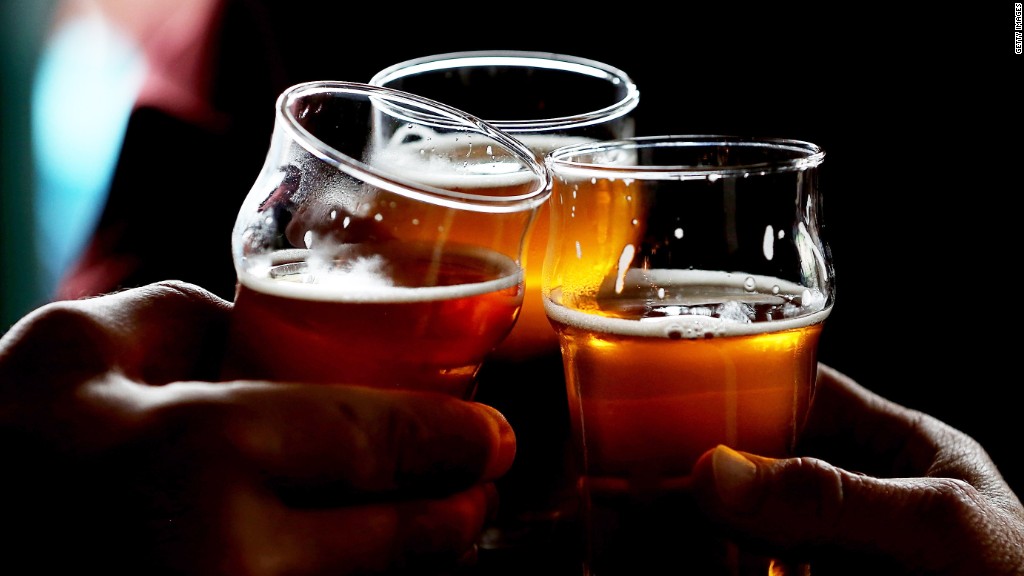 The nation's No. 2 brewer is Miller Coors, a unit of SABMiller (SBMRF), which was founded in South Africa and is now based in London. Privately-owned Pabst Blue Ribbon is the largest American-owned brand at No. 3, followed by Yuengling and Boston Beer.