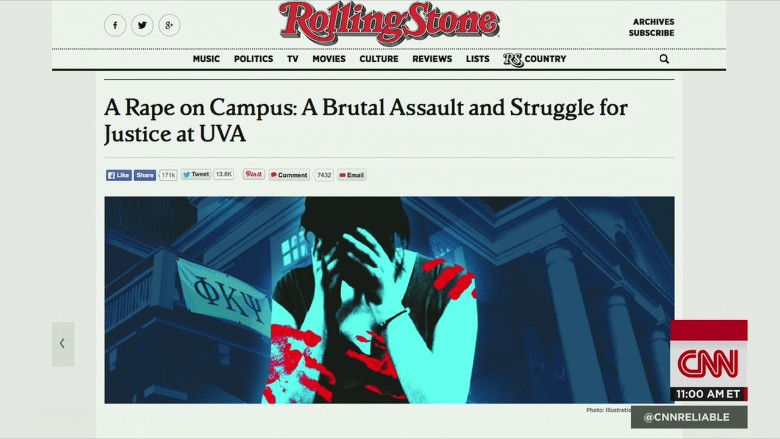 Columbia University's investigation into the misreporting of Rolling Stone magazine's "Rape on Campus" article will be released on Sunday evening, the university said Thursday.
The precise time is 8 p.m. Eastern. It will be published on Rolling Stone's web site and the Columbia Journalism Review's site. Columbia officials will then hold a press conference on Monday.
A spokesperson for Columbia had previously said that the review would come out on April 8.
The university's graduate school of journalism began its review in December at the request of Jann Wenner, Rolling Stone's publisher. The review is aimed at establishing what went wrong in the run-up to the publication of the article, which recounted an alleged gang rape at the University of Virginia but which has been extensively challenged by outside reporting. Rolling Stone apologized for the article, but to date has not formally retracted it.
Last month the Charlottesville police chief said its three month long investigation found no "substantive basis" to support the premise of the article.
While the police found no evidence that the gang rape occurred, that does not necessarily mean "something terrible didn't happen" to the alleged victim, known only as Jackie, back in 2012.
Wenner told CNNMoney last month that Rolling Stone would publish Columbia's review. When asked whether he will be making any editorial changes at the magazine as a result of the review, Wenner said, "Haven't read it so I have no comments to make."