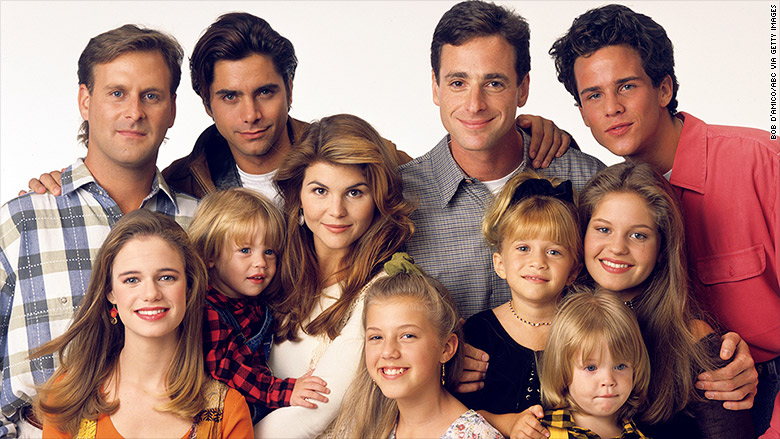 Twenty years after "Full House" went off the air, the Tanner Family may be getting a second act.
Netflix (NFLX) is considering a remake of the 90s sitcom about a widowed father raising three daughters with help from his brother-in-law and a comedian friend in San Francisco, sources tell TVLine.
The report says Netflix is very close to ordering 13 episodes of "Fuller House," as the new series would be called.
The show will star Candace Cameron Bure, who played the role of eldest daughter D.J. in the original series, and Andrea Barber, who played her best friend.
Related: Fourth season of House of Cards confirmed
Other members of the original cast could make guest appearances, including Bob Saget, John Stamos and Dave Coulier, according to the report. Stamos, who played the uncle and would-be rock star Jesse Katsopolis, is also a producer on the remake.
The new series will be produced by the show's original creator, Jeff Franklin, and other executives involved with the original.
Netflix and Warner Brothers, the studio that produced "Full House," declined to comment.
"Full House," which ran from 1987 to 1995 on ABC, would be the latest in a string remakes from that era, including "Coach," "The X-Files," "Twin Peaks," and "Boy Meets World."