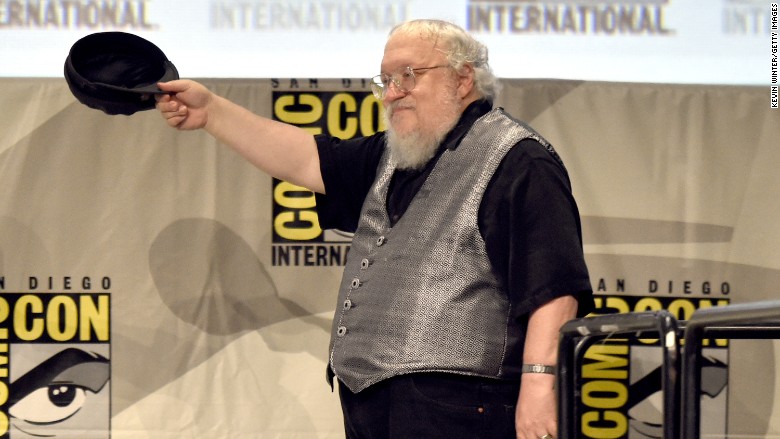 "Game of Thrones" fanatics, already psyched for a fresh season of medieval intrigue and backstabbing, were given another reason to be excited on Thursday.
George R.R. Martin, the author of the bestselling book saga that serves as the basis for the hit HBO drama, posted an excerpt from his forthcoming novel, "The Winds of Winter."
The excerpt features Sansa Stark living under the guise of Alayne as the illegitimate daughter of her protector Littlefinger. The ever-plotting Littlefinger has ordered her to seduce the heir of Waynwood castle.
The book is slated to be the sixth in Martin's "A Song of Ice and Fire" series, but it remains unfinished and it still doesn't have a firm release date. That unsettled outlook has been a source of consternation among many fans who worry that Martin will never complete the enormous series. The planned series consists of seven books and each tome is more than 1,000 pages long.
Related: HBO NOW strikes first online partnership with Cablevision
Martin appears to be aware of his fans' angst. After contributing to the first four seasons of HBO's "Game of Thrones," Martin sat out season five to concentrate on finishing book six, titled "The Winds of Winter." He'll do the same for season six, which is set to premiere on April 12.
HBO adapted the "A Song of Ice and Fire" books into "Game of Thrones" in 2011. The show has been a major coup for the channel, supplanting "The Sopranos" as its most popular series ever.
Martin posted the 6,703-word excerpt on his official website.