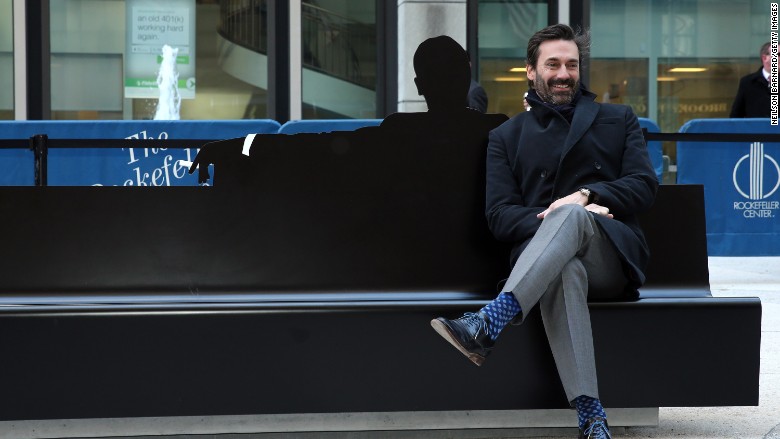 "Mad Men" is widely considered to be one of the best dramas in television history. But as is so often the case in pop culture, "best" does not translate to "biggest."
The AMC drama is beginning the second half of its final season on Sunday. Over the years it has won 15 Emmys, including Outstanding Drama Series, four years in a row.
But in the ratings last year it ranked a lowly #21 among all the dramas on cable. Add all the dramas on broadcast TV, and it would rank even lower on the list.
During its seven episodes last spring, the first half of the final season, "Mad Men" averaged 3.7 million viewers in the Nielsen "Live+7" ratings that combine live viewership and a week's worth of delayed viewership.
With 3.7 million "Live+7" viewers, "Mad Men" ranked below shows like FX's "Fargo," BET's "Being Mary Jane," TNT's "Perception," and USA's "Suits."
(But to be fair, it ranked above shows like FX's "The Americans" and USA's "White Collar!")
Based on all the awards and press acclaim, you might have guessed its audience was a lot bigger.
What the series lacks in sheer audience size, however, it makes up for with influence and affluence, something advertisers crave.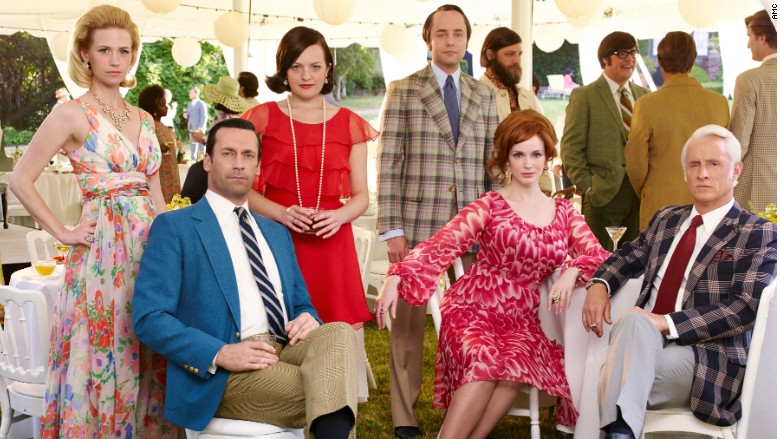 "Mad Men" is one of the most upscale shows on ad-supported TV. 53 percent of "Mad Men" viewers ages 25 to 54 are from households with incomes that exceed $100,000.
According to AMC, no other prime time series comes close to that level of affluence. It helps the channel charge more for ads on the show.
AMC said earlier this week that ad space on the May 17 finale is sold out.
The show has been valuable for other reasons, too. It -- and "Breaking Bad" -- made AMC a real player in the cable programming business.
"'Mad Men' had an immediate impact and quickly became a calling card for AMC. It helped lay the foundation for everything that followed," Charlie Collier, AMC's president, said in an email.
"It also set a standard with respect to its ability to reach and connect with very difficult-to-reach audiences including the most upscale influencers and tastemakers across the worlds of media, music, fashion, design, politics and more," he added.
Related: 'Walking Dead' helps 'Better Call Saul' set cable record
The series has spawned fashion tastes, college courses, and Internet memes, not to mention the countless marketing materials that the network has produced to celebrate the second half of the final season.
This includes a exhibition at the Museum of the Moving Image, a "Mad Men" Dining Week, and a bench outside of the Time-Life Building with the iconic silhouette of the show's anti-hero Don Draper. And that's just in New York.
TV historian Tim Brooks affirmed that Nielsen ratings alone mask the true significance of the series.
"It paid off as a marquee program," Brooks said. "It drew a lot of attention to itself and AMC by bringing in that upscale audience and the attention and awards that came with it. It serves a different purpose."