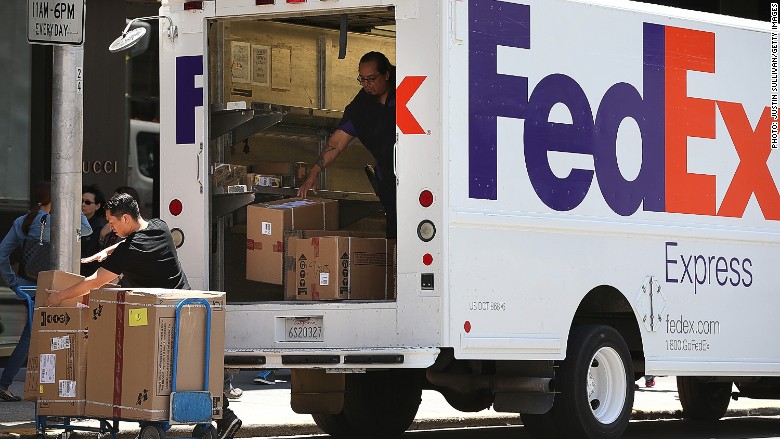 FedEx is on track to push further into Europe with plans to buy Dutch firm TNT Express.
The U.S. parcel delivery company has offered €4.4 billion ($4.8 billion) for TNT Express, or €8 ($8.7) in cash for each ordinary share.
It comes two years after UPS (UPS) failed in its pursuit of the Dutch firm. The European Commission blocked a bid from UPS to acquire TNT Express (TNTEY) in 2013 citing competition concerns.
But FedEx (FDX) is confident its proposal won't run into the same trouble.
"The combination of FedEx and TNT Express is not expected to raise antitrust concerns, principally as a result of the strengths of competitors in relevant markets," the companies said in a statement.
Related: The FedEx driver who sued and won
The bid has the unanimous support of the TNT Express board, according to the statement, and the deal is expected to close in the first half of 2016.
TNT investors cheered the proposal, sending the company's shares up more than 30% in Amsterdam trading. FedEx stock was steady in U.S. premarket trading.
The tie-up will expand the combined firms' delivery capabilities across Europe, North America and Asia. FedEx is pushing to grow its footprint in Europe, where TNT says it has the strongest, fastest and broadest road network.