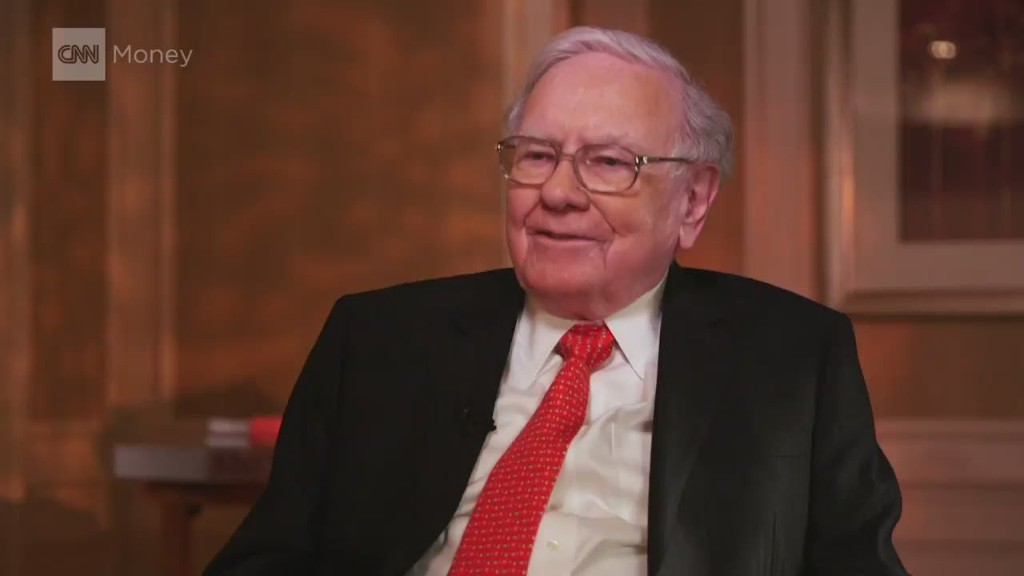 Warren Buffett loves to watch paint dry.
Buffett's company, Berkshire Hathaway (BRKA), is investing over half a billion in Axalta (AXTA), the second paint company it's bought. It's another seemingly boring investment from one of America's most successful all-time stock pickers.
Berkshire paid $560 million to the Carlyle Group, the largest shareholder of Axalta, for 20 million shares of the paint company. Buffett now has a 9% stake in Axalta, which saw its stock jump up 6% when markets opened Tuesday.
Carlyle took Axalta -- a former unit of DuPont (DD) -- public in November and the paint company's stock is up 43% since its opening day.
Buffett already owns paint company Benjamin Moore and he fired the CEO in 2012. The Oracle of Omaha's other "juicy" investments include: Nebraska Furniture Mart, Dairy Queen, Geico and Heinz.