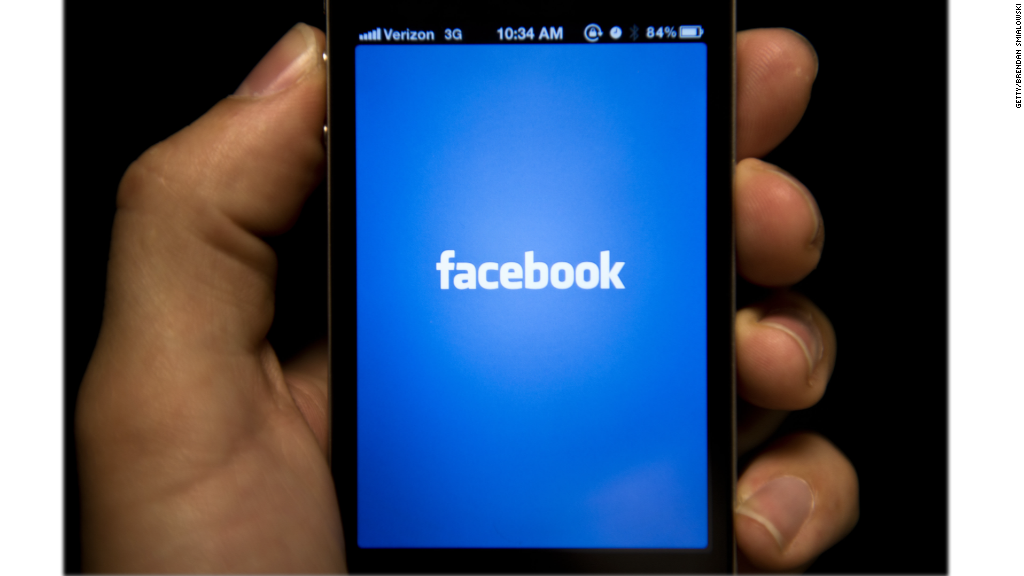 Facebook's 10-year plan is based on three technologies that seemingly have nothing to do with Facebook: drones, artificial intelligence, and virtual reality.
Together they will help solve three problems that Facebook's (FB) Chief Technology Officer Mike Schroepfer thinks could otherwise plague the social network in the coming years -- limited Internet access, the inability to find relevant content and distance from friends and relatives.
At last month's F8 developers conference, Schroepfer said Facebook's new technologies will enable worldwide access to the internet, help users keep up with content, and make people feel physically closer together.
Why drones
Facebook estimates between 1.1 billion and 2.8 billion people, or 16% to 40% of the world's population, do not have access to a mobile network that can connect them to the Web.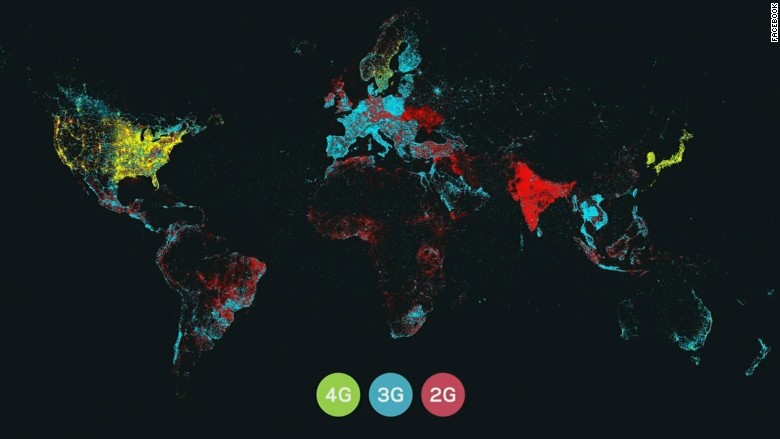 To reach these people, Facebook wants to build and deploy drones to beam Internet access from satellites.
"We're going to the skies," Schroepfer said.
Below is a picture of Aquila, a solar-powered drone built by Facebook. It's the first image of a Facebook drone in flight.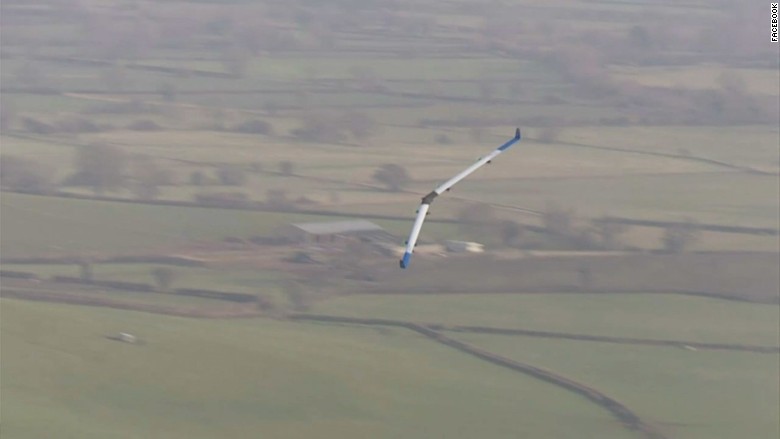 Aquila's wing span is larger than that of a Boeing 737, but is as light as a small car. Schroepfer said Aquila is just "phase one" of many Facebook initiatives to provide Internet connectivity.
Why artificial intelligence (AI)
As the world is increasingly connected, even more content -- photos, videos, web pages -- will bubble up, and flood our attention span. Facebook thinks this AI can help sort through the noise.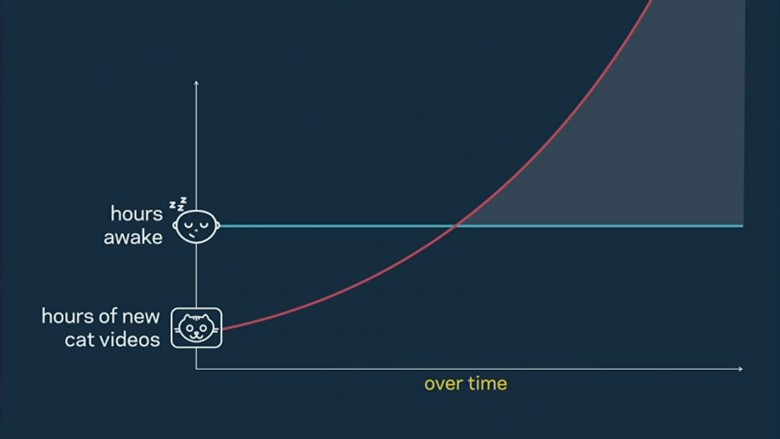 In the future, instead of scrolling through a photo gallery to find a picture of your feet on a beach, you may be able to ask Facebook to retrieve it for you.
Right now, if you ask a computer what it sees in a picture, it's "a confounding question," Schroepfer said.
To a computer, a picture of a dog on a skateboard is just dots. It doesn't understand context and what a piece of content represents.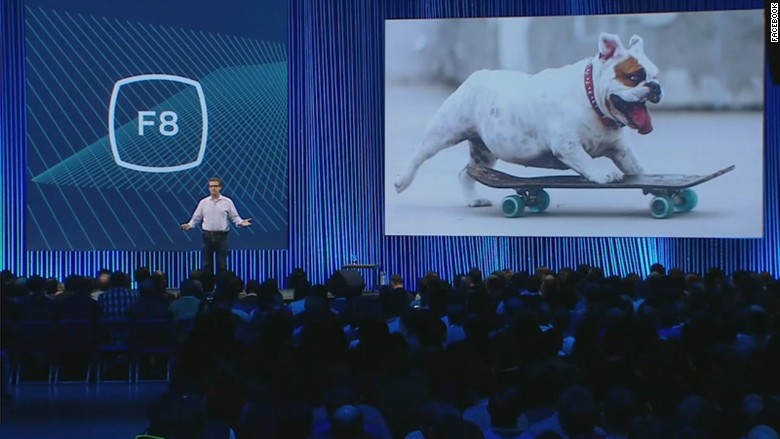 Facebook's AI team has been building programs to solve this limitation.
The company has developed ways for computers to recognize sports, even those very similar in nature, with a high level of confidence (the numbers at the top) in photos and videos.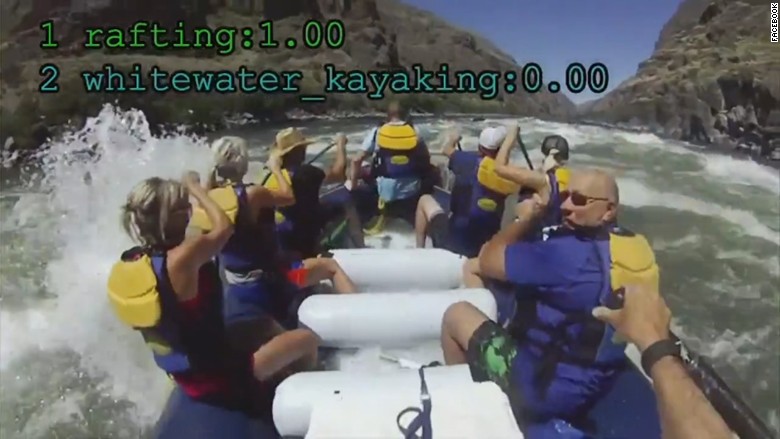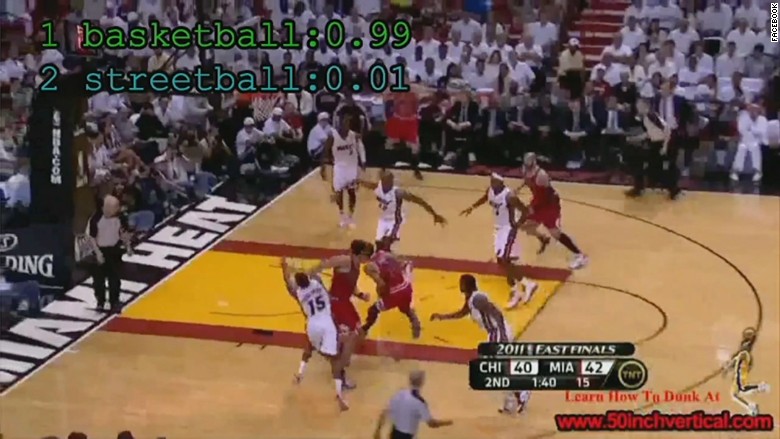 And here's what Schroepfer says is his team's favorite sport: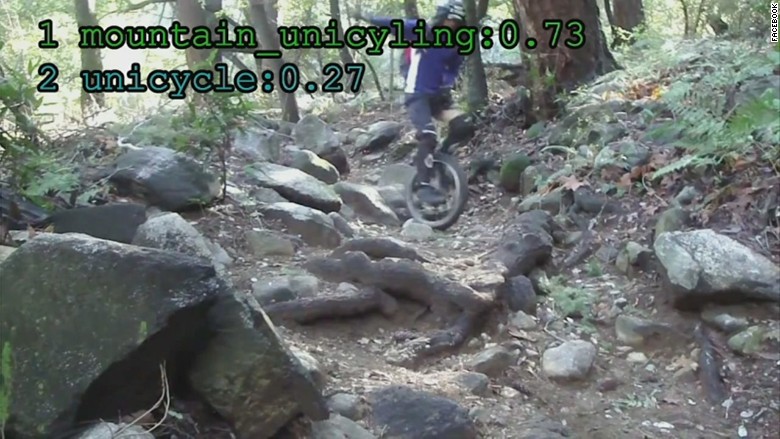 Why virtual reality
The world's largest social network doesn't think sharing our their lives through text, photo, and video is enough. It wants users to feel like they're actually sitting next to whichever aunt decides to film an embarrassing video of their cousin's first school play.
Or, in Schroepfer's case, he would want his loved ones to be with him on his birthday.
When he turned 40, he blew out 40 candles given to him by Facebook CEO Mark Zuckerberg. It's their tradition.
Zuckerberg posted a video of it to Schroepfer's Facebook page.
"A lot of people I care about couldn't be there with me," he said. But because of that video, they could at least watch and experience it after the fact.
And in the future, they could put on an Oculus VR headset and feel like they're standing next to him, watching Zuckerberg tape the whole thing.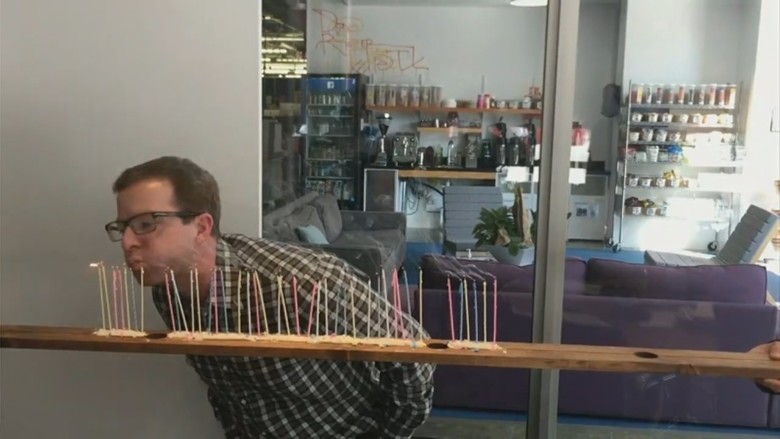 Gaming will also be a component of Facebook's VR strategy, but getting people hooked on being able to physically hang out with friends online versus just watching their lives scroll by is really what the social network wants.