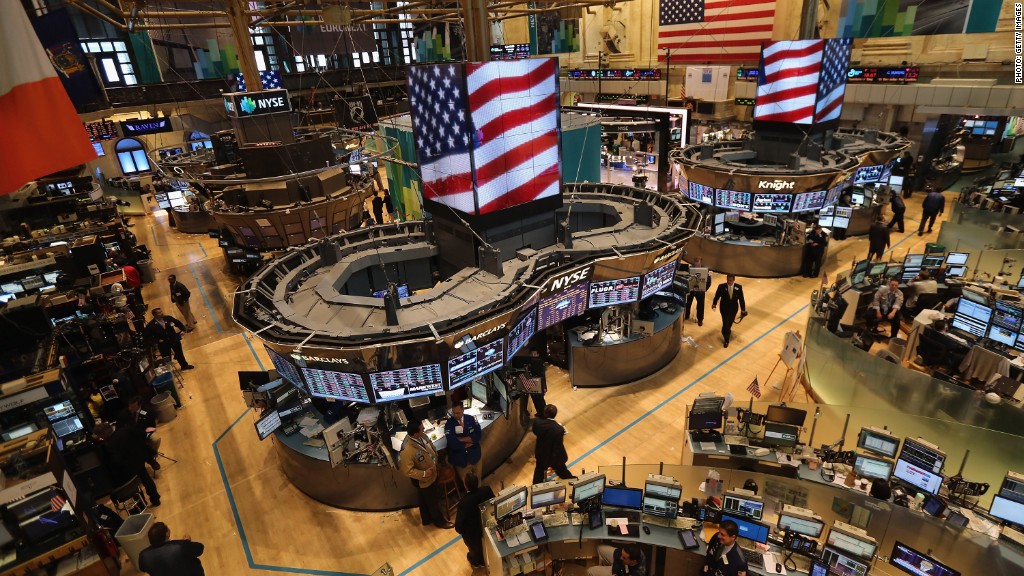 The drumbeat of fears about the economy and shrinking earnings have suddenly made stocks look a lot less sexy.
The ugly March jobs report -- the worst since late 2013 -- hasn't helped.
It's no wonder the pool of stock market optimists has rapidly shrunk. Only about 50% of financial newsletter writers are bullish, according to a weekly survey by Investors Intelligence, down from 60% in late February.
So does that mean now is the time to dump stocks? Not necessarily.
In fact, many sophisticated investors look at these sentiment surveys as contrarian indicators. In other words, a decline in bullish investors could be a good thing for stocks. After all, the best time to buy is when fear drives prices lower -- and vice versa.
"If everybody is bullish, you should be worried. History has proven that if everybody is on the same side of the boat, the boat tends to tip over," said Art Hogan, chief market strategist at Wunderlich Securities.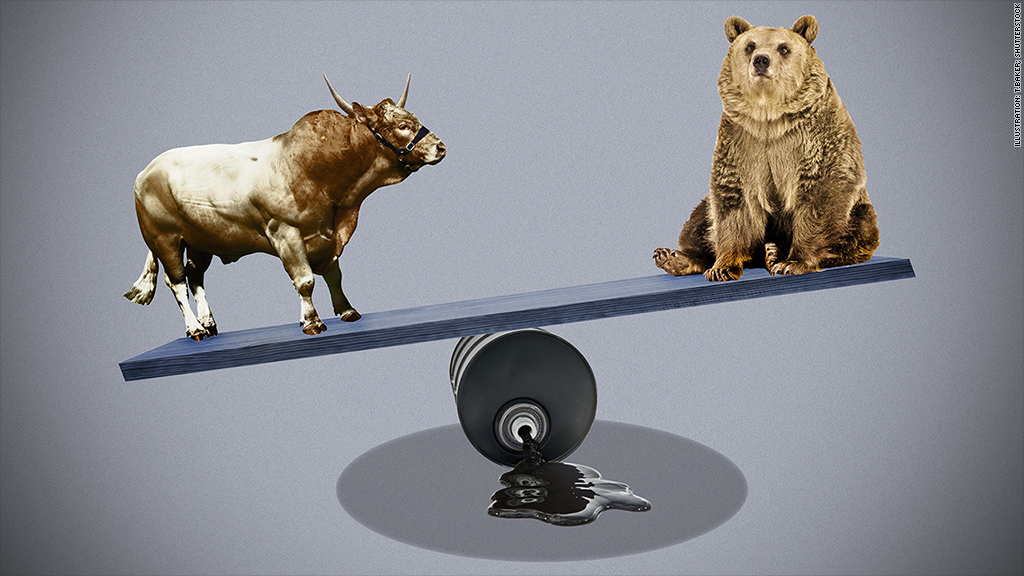 Related: Stop being 'cute' and buying energy stocks: Gundlach
More market gains ahead? The Investors Intelligence bullish sentiment indicator is currently at the lowest level since late January. That's when stocks bottomed out after an early-year tumble and eventually rallied to fresh all-time highs.
While weekly data can be a bit volatile, the recent trend is telling. The percentage of bullish investors has declined each of the past three weeks.
"That contraction means there is still room for more market gains," John Gray of Investors Intelligence wrote in the latest report.
Bulls are still outnumbering bears, who represent just 14.2% of the stock newsletter writers. That figure hasn't budged much for eight weeks.
But people who were bullish on stocks have jumped into the correction camp. The percentage of people who are betting on a correction -- a 10% decline in prices from a previous high -- is up to 35.4% from 29.3% in mid-March.
Related: 6 top stocks to buy in April
Why are people scared? There are legitimate reasons for people to be less enamored with stocks.
First, the economy stumbled way more during the first quarter than people expected. While the slowdown may very well prove to be a weather-fueled blip, that's not clear just yet.
Second, the super strong U.S. dollar and depressed oil prices are creating serious headaches for some companies. For the first time in several years investors are bracing for an outright decline in earnings.
Third, U.S. stocks don't exactly look cheap, especially given those challenges. The forward price-to-earnings ratio of the S&P 500 is sitting at nearly 17, compared with just 10 in China, 11.7 in emerging markets and 15.5 in Japan, according to Yardeni Research.
Related: Warren Buffett says few bargains but no bubble
Now what? However, Hogan said he still likes U.S. stocks -- and the decline in bullish investors is just another reason why.
He pointed to the fact that the combination of a strong dollar and cheap energy is a big win for the majority of Americans, even if it causes short-term earnings turbulence.
"For the average investor, U.S. equities are an attractive place to be right now," Hogan said.