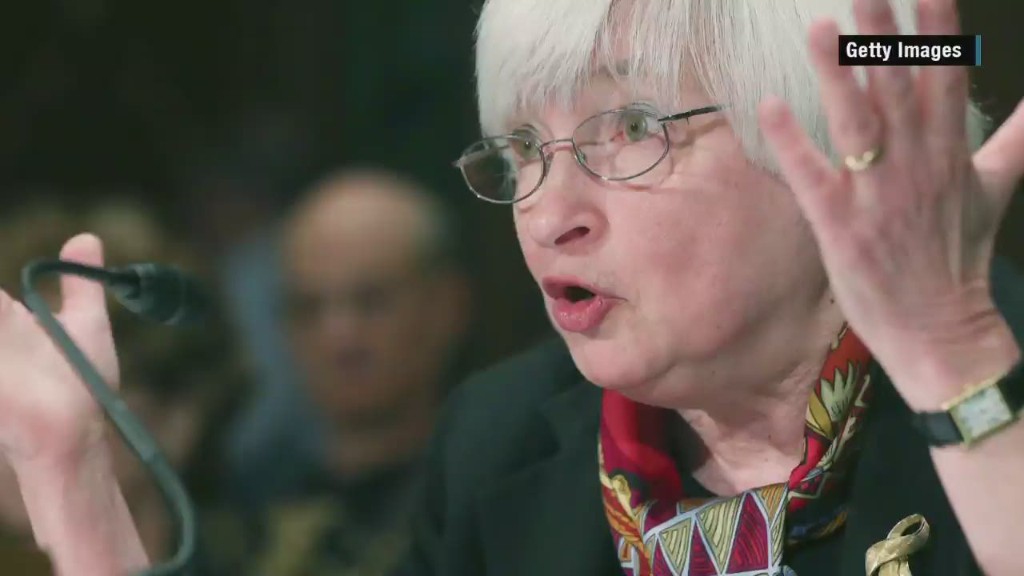 The Federal Reserve's fears that the strong dollar could hurt the U.S. economy are bolstering concerns that a rate hike could be put off until September.
According to minutes of the Fed's March meeting released Wednesday, the dollar's strength was the focus of several committee members.
"Several participants noted that the dollar's further appreciation [between January and March] was likely to restrain...economic growth for a time," according to the minutes.
Lackluster consumer spending and tepid wage growth also made the list of worries at the central bank. Those two things and the strong dollar seem to be giving the Fed pause, though they do not explicitly forecast what they plan to do.
Many experts last year thought the Fed wouldn't raise rates until the second half of 2015. However, good job reports in January and February encouraged the Fed to possibly speed up its rate hike launch date.
The Fed's committee removed the key word "patient" from its statement in March, opening the door for it to raise interest rates in June for the first time since 2006.
Related: Warning sign: U.S. economy only adds 126,000 jobs in March
But then -- two weeks after the Fed's meeting -- the disappointing March jobs report came. The U.S. only added 126,000 jobs in March, and job gains for January and February were revised down. Some believe March's jobs report was due to the harsh winter weather, but it did raise questions about whether the economy is losing steam. It was the worst month of job gains since the end of 2013
Add on dollar pressure and weak consumer spending, and it now appears a Fed rate hike is likely on hold until September, according to several economists surveyed by CNNMoney.
"The real danger is moving too quickly and undermining an improving, but still fragile recovery," says Robert Denk, chief economist at the National Association of Home Builders. Denk moved his rate hike forecast from June to September.