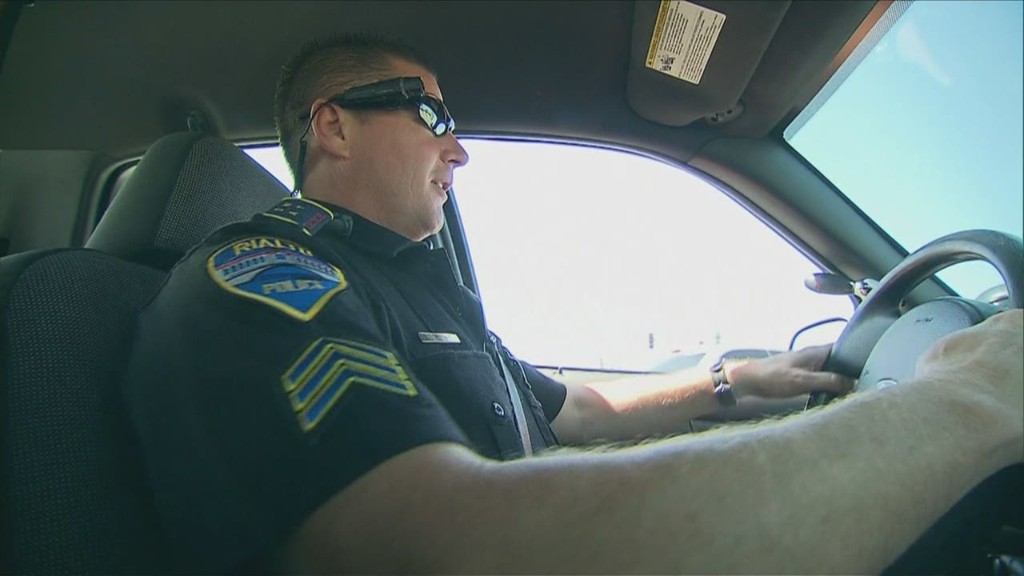 Calls are once again growing for more police to be outfitted with cameras after the tragic police shooting in South Carolina.
North Charleston officer Michael Slager had a video camera in his patrol car -- a so-called dash cam -- but he was not wearing a body camera. The footage of the shooting was captured by a bystander.
Mayor Keith Summey has pledged to order 150 more cameras, in addition to the 101 already ordered. Widespread adoption across America will take time.
For now, about 20% of 18,000 police departments in the U.S. are working with two companies, Digital Ally (DGLY)and Taser (TASR), to trial or purchase body cameras, according to data provided to CNNMoney by the companies.
The problem is the cost.
The cameras themselves run from about $400 to $800 depending upon the camera make and model and how many a department orders. To outfit 150 officers in North Charleston would cost at least $60,000. On top of that, departments must pay to store the video footage.
"The biggest thing that everyone has got to understand is that so many of these departments just do not have the money," Digital Ally CEO Stanton Ross told CNNMoney.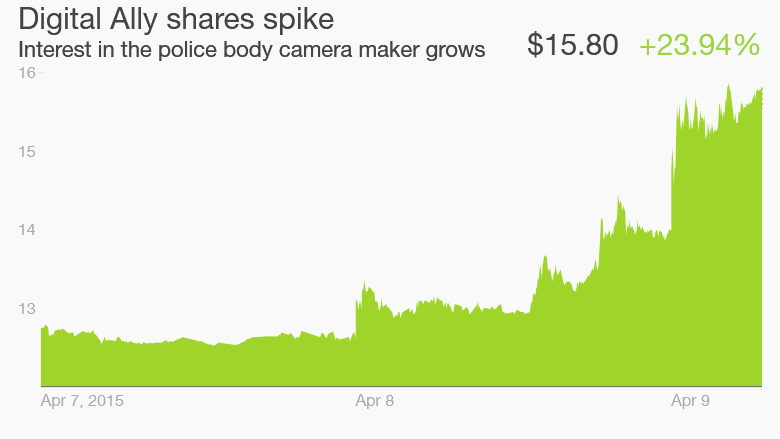 Related: Post-Ferguson, more police uniforms include cameras
Digital Ally's cameras include the software to run them. That way police departments can set up their own servers to store footage and possibly save on costs.
Taser offers various data storage plans ranging from $15 to $99 per officer per month. That means a place like North Charleston would be looking at a minimum of $45,000 a year in storage costs for its cameras.
The cameras that Digital Ally and Taser make are different than cell phone cameras.
"All of our footage is watermarked and time stamped," Ross said. "Someone can't go in and manipulate the video without getting busted."
In the wake of the tragic shooting in Ferguson, Missouri last August, President Barack Obama pledged $263 million to for body cameras and training for up to 50,000 police officers.
Related: Who was Walter Scott?
Investors are trying to assess the growth potential, and shares of both Taser and Digital Ally have soared in recent days. Taser stock is up over 10% this week and Digital Ally is nearly 25% higher.
"There can't be a police chief right now that isn't saying to himself, I've got to get better evidence," said Steve Tuttle, vice president of communications for Taser. Bookings for Taser's body cameras and police video storage grew over 350% last year.
However, it may take months, if not years, before funding comes through and sales materialize.
Cleveland, for example, ordered 1,500 cameras for their police, according to Taser. But most departments start out by buying 10 to 25 and trailing them to see what brands and models they like and how to integrate the cameras with their current computer systems.
Still, the trend is clear. "It's at a point and time where if you don't have a body camera, you're going to take a lot of backlash," Ross says.