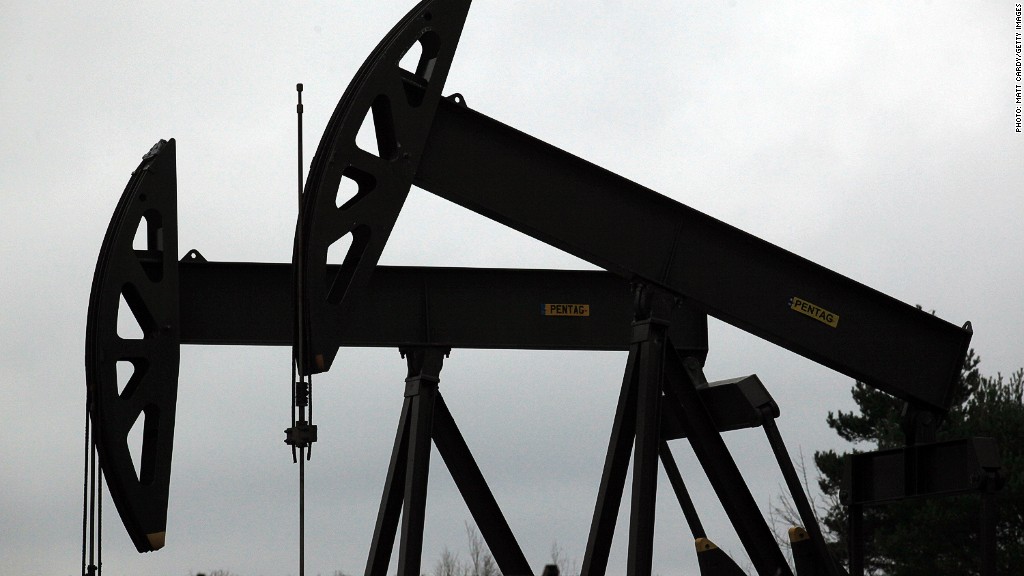 It seems Britain could be sitting on a whole lot of oil.
Exploration firm U.K. Oil & Gas Investments said Thursday there may be up to 100 billion barrels of oil at an onshore site in south England, near Gatwick airport, a company spokesperson told CNN.
That's more than double the amount of oil pumped from Britain's energy offshore North Sea fields in the past 40 years.
The company's share of the total reserves are estimated at close to 9 billion barrels.
UKOG chief executive Stephen Sanderson described the discovery as a "world class potential resource."
"This [find] has the potential for significant daily oil production," he said in a statement.
Related: Surprise! Green energy surged despite cheap oil
But the find may not be as significant as it looks at first glance. The firm said based on similar sites in the U.S. and Siberia, only between 3% and 15% the total reserves would likely be recovered. While that seems small, one expert said it's fairly typical that for technical and economic reasons, a far smaller proportion of possible reserves will be extracted
Britain's energy industry has suffered along with the rest of the world over the past six months due to a sharp drop in the oil price.
In February, trade group Oil & Gas UK said new investment in the North Sea would fall by about one third in 2015 as weak oil prices and rising production costs force companies are forced to pull back.
At the same time, low energy prices are fueling a wave of tie-ups in the oil sector. On Wednesday, Royal Dutch Shell and British firm BG Group announced a £47 billion ($69.7 billion) merger.
That bid brought global M&A volume in the oil and gas industry to $112 billion so far this year, according to Dealogic -- nearly double the $61.4 billion registered over the same period in 2014.