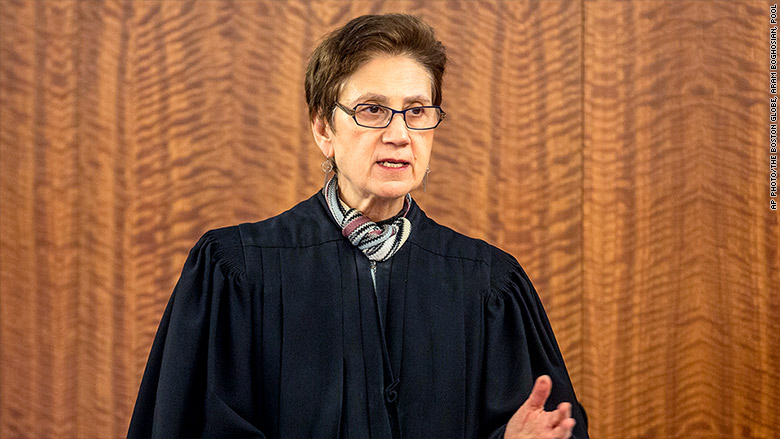 The judge presiding over the Aaron Hernandez murder trial on Thursday ordered a photographer for a Boston television station barred from the courthouse after complaints that he followed jurors.
District Court Judge E. Susan Garsh had threatened to ban TV station WHDH from the trial after two jurors claimed that a news van from WHDH-TV tried to follow them Wednesday as they drove away from court.
One of the jurors took a picture of the van's license plate with a cell phone, Garsh said.
"This is an extraordinarily serious matter," the judge said on Thursday morning. "It's the court's view that there has to be consequences."
Garsh ordered someone from the station to come to her court, and Robert Cusanelli appeared. He told the court he was a photographer/editor for the station for 16 years.
Related: Aaron Hernandez maintains his swagger in court
Cusanelli told Garsh that the station made him aware that it would be good to have information about "where jurors got on and off the bus" that brought them to the court, so he followed the bus when it took jurors to where they parked their cars.
When asked if he was told by the station to follow the bus, Cusanelli said, "No, but knew it was good information to have."
Cusanelli said he never spoke to any juror or photographed them or their vehicles.
Nevertheless, Garsh said that her earlier order that no one was to contact jurors means "staying away."
The judge declined to bar WHDH from the trial, but did ban Cusanelli.
"He cannot come into this building or be driving a WHDH vehicle for the purpose of doing reporting work on this case... until a verdict has been rendered," the judge said.
Before Cusanelli appeared before court, Garsh warned that she could be forced to declare a mistrial if enough jurors were dismissed. If the jurors involved in the incident had to be excused from deliberations, there would be only one remaining alternate to spare.
WHDH, which is a CNN affiliate in Boston, defended itself on Twitter.
"7News did not approach any juror or talk to any juror. We also did not videotape or take pictures of any juror," the statement read. "We are continuing to work with the court and investigate the situation."
Hernandez is a former tight-end for the New England Patriots who is accused of killing his friend Odin L. Lloyd. Hernandez has pleaded not guilty.
Deliberations finished on Thursday -- after 15 and a half hours spread over two days -- with no verdict.