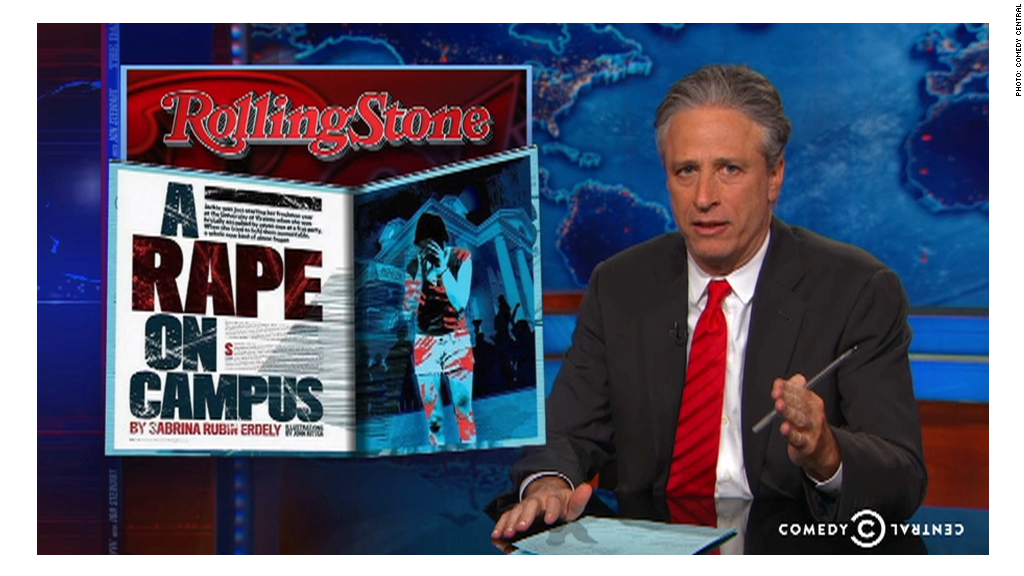 The editors and reporter responsible for the scandal at Rolling Stone may have kept their jobs, but they can't escape the wrath of Jon Stewart.
"If nobody else has the guts to do it, I'll fire them," Stewart said on "The Daily Show" Wednesday night. "I'm making a citizen's firing. Pack up your desks!"
Stewart's "citizen's firing" comes just days after Rolling Stone publisher Jann Wenner concluded that a damning report by Columbia Journalism School on the magazine's flawed "A Rape on Campus" story was punishment enough for the staffers.
Related: Major 'failures' found in Rolling Stone's 'A Rape on Campus'
Stewart, who often functions as a media watchdog, was not buying that argument.
"The report is actually not punishment ... at all," Stewart said. "It is a list of things -- in many circumstances -- people would be punished for. You're missing the ever crucial sentencing phase."
Stewart compared the situation to a judge who issues a guilty verdict, and then says, "so let's go get some Italian ices."
The departing "Daily Show" host went on to say that the flawed story wasn't just a "gaffe" but rather "monumental f*** up territory," because it could set back the cause of sexual assault victims.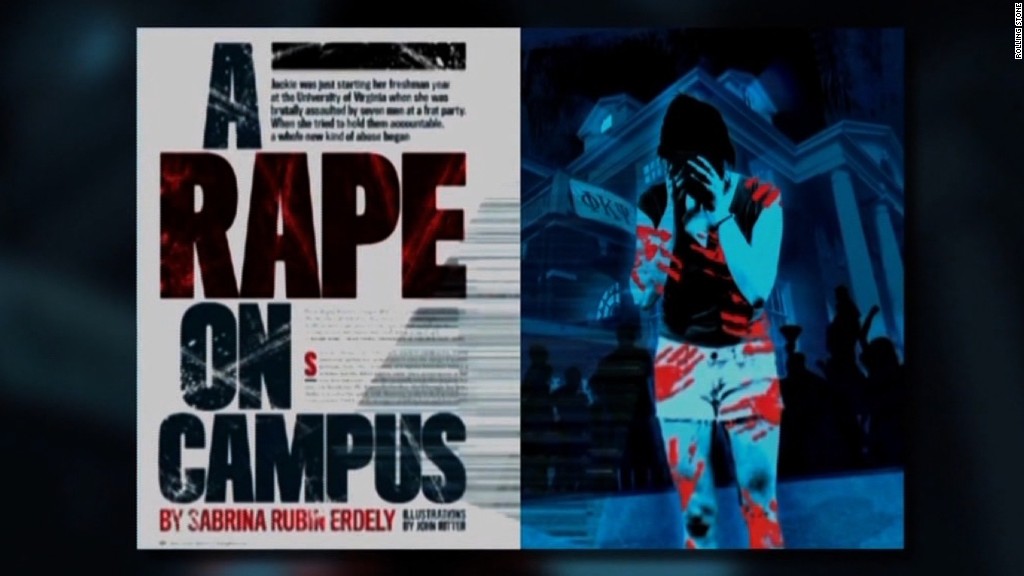 Related: No one fired at Rolling Stone. Really?
"You can't just deal with it by issuing a correction like the time you spelled [pop star] Ke$ha's name with an '&' instead of '$,' " Stewart said. "Someone's got to go."
Stewart isn't alone in his opinion. Many in the media world were shocked to learn that the author of the botched story, Sabrina Rubin Erdely, would continue to write for Rolling Stone.
Yet, for Stewart, Rolling Stone being unreliable wasn't a complete shock.
"The magazine that gave five stars to the most recent U2 album may not be the most reliable source of information," he joked.